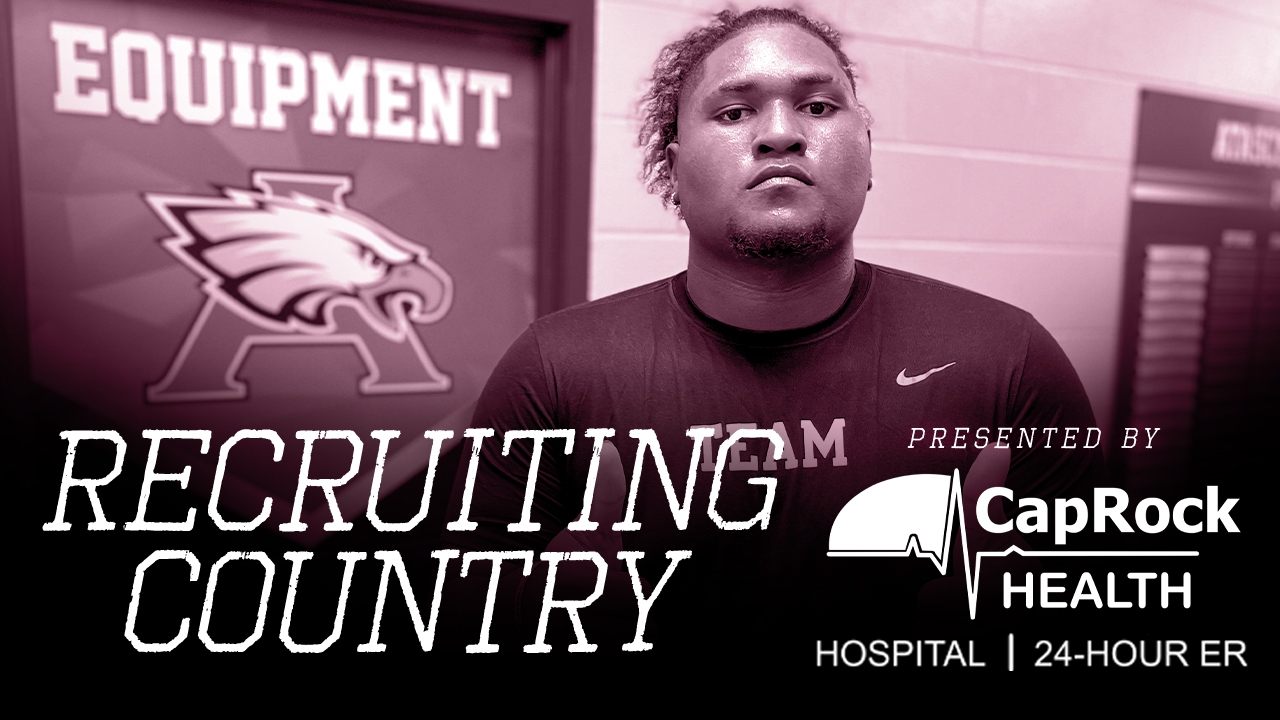 Texas A&M Football Recruiting
Recruiting Country: The latest recruiting news surrounding the Maroon & White
---
TexAgs' recruiting analyst Ryan Brauninger joined TexAgs Radio this morning for another edition of Recruiting Country, highlighting the latest news and notes from the recruiting trail as high school football gets underway.
---

Key notes from Recruiting Country
The first three of four that committed have decommitted. Then you had Bravion Rogers‍ decommit. LSU pushed that one hard behind the scenes. As Billy said, this thing ain't done. LSU did a good job creating doubt for Bravion since A&M took six defensive backs last cycle. That created enough doubt to back off his commitment. LSU has five defensive backs committed. They may get six or seven. A&M is not out of this thing.

It's much different than last year's cycle. It is like riding a rollercoaster. They've added top-tier targets. It's about what you sign in December. It's not been as smooth as the last cycle. It all depends on signing days.

How many home games are on the schedule? That Miami game is going to be huge. In the end, this coaching staff can get there. We know the recruiting advantage that Kyle Field is. If you are competing in recruiting against A&M, when you put Kyle Field at night with 102,000 people, it's hard to overcome. When they go to College Station for a weekend, you'll have a lot of work to do on the other side.

Rogers has a relationship with Dalton Brooks‍, but it seems as if Brooks is locked in. He made his own decision. They competed against each other in some track meets. People from other fanbases pour gasoline on the fire, assuming other guys will decommit, but that does not seem to be the case here.

Next week, I'll start planning the scrimmage and early-season game schedule for high school football. My favorite part of the year is getting ready for those Friday night lights.

TJ Shanahan‍ will do things on his own time. Someone would have to unseat A&M on that one. I could see something happening towards the beginning of his season. Somebody from TexAgs will be at TJ's first game.

W‍ith Samu Taumanupepe‍, you don't pronounce the first "u." He's in the best shape, at 6-foot-3, 370 pounds, and he wants to play in the 350-360 pound range. You don't see guys that size move that well. He had great things to say about A&M, and none of it was about NIL. He wanted that Aggie ring. We talked about the Atascocita pipeline. He knew ahead of the pool party weekend he would get an offer. He said, "Let's just do this thing."

With NIL, you have to be a good player and can't be a problem off the field. It's used as a big recruiting tool. There were no guidelines or bumper plates. If you want to make NIL money, be really good. Samu didn't bring up NIL one time.

If they are going to get a quarterback, I would think it would a flip. Malachi Nelson‍ is at the top of the list. There are some committed quarterbacks that want to take a visit, and we will mention those names when the time is right.

I dont think there will be many commitments between now and football season. A lot of work will be done in the fall. That is stressful for the coaches because you are trying to win football games and worrying about recruits at the same time. More will happen once the season starts.

Naquil Betrand‍ is a piece of clay to get in there and mold. He's not a guy that will be ready right away. You like all the parts and you get him playing the right way.

The pool party helped with Jeremiyah Love‍. He's a sensational running back. We will see with Rueben Owens‍. That Louisville decision was out of nowhere. I dont think he will pass up an opportunity to come to College Station.

Hykeem Williams‍ will commit at the end of September. He will be here for the Miami game. There has been a lot of tugging back and forth. I'd give the edge to A&M just in the slightest. He has a good relationship with James Coley and Jimbo Fisher.

Panicking about the decisions of 17 to 18-year-olds is never a good thing if you care about your well-being. It's about signing days. Until I hear otherwise, A&M will be fine when those times roll around.
Never miss the latest news from TexAgs!
Join our free email list
PRESENTED BY