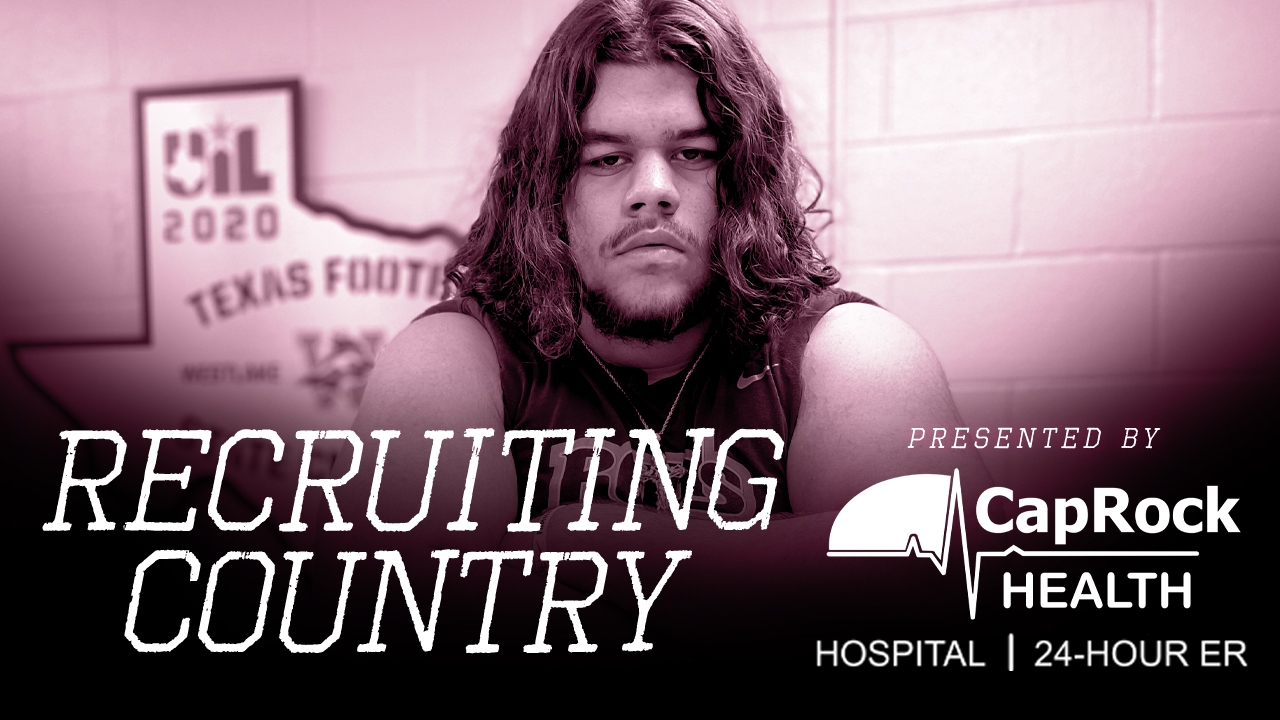 Texas A&M Football Recruiting
Recruiting Country: The latest recruiting news surrounding the Maroon & White
---
TexAgs' senior recruiting analyst Jason Howell joined TexAgs Radio this morning for another edition of Recruiting Country, highlighting the latest news and notes from the recruiting trail as the Aggies prepare to host their Pool Party weekend in College Station.
---

Key notes from Recruiting Country
It should be a good few days and an interesting weekend.

Seeing prospects commit to other schools, as analysts, we thought we would see more A&M commitments in June and July. When that doesn't happen, you get pushback. I haven't doubted what they're going to do or put together. There are a ton of options, but it will be a smaller group. There was never a doubt that things were going to pick up at some point.

Last year at this time, you were looking at being a long shot with Walter Nolen and Shemar Stewart. Evan Stewart wasn't going to happen. A lot of things circled around the Alabama game and the comradery of the class started at the pool party. Not many commitments happened there, but that's when it started.

The pool party is a relaxed atmosphere. Seeing the coaches off the field and getting to know their families and each other. It's a chance to let the walls down and see some genuineness. They do a great job of presenting the plan.

I've been on the wrong end of predictions. There are some guys that we thought were going to go A&M's way, but what happened didn't shake up the board. It's not over until the ink is dry.

Texas is selling Arch Manning‍ and the future, and that helps solidify that group. Johntay Cook‍ has taken on a mouthpiece role in that class and helped rally that group. That's a good solid class with some solid pieces. I bet that group sticks together unless the wheels fall off in Austin.

A&M has made David Hicks‍ a top priority. He has a great relationship with coach Elijah Robinson. He's going to Oklahoma and will miss the pool party. It's got some people worried, but Hicks has had an affinity with A&M. I think A&M is the leader. He's a five-star player and the number one prospect in the state. He isn't planning to announce until the Under Armour All-America game. I feel confident where A&M sits.

Recruits look at the number one recruiting class. With Chase Bisontis‍, iron sharpens iron. He wants to compete. He can get better in practice. A lot of those losses last year were close. With improved quarterback play, staying healthy, and with more depth, they have those "national championship" talks.

Bisontis' coach could not have raved more about him.​​ Teachers walk by the weight room to watch him work out. He's a blue-collar guy on the field. He loved A&M and his relationship with coach Steve Addazio. He wants to be coached hard. He's the highest-rated recruit in the class, and it tends to trickle down after a guy like that commits.

TJ Shanahan‍ and Bisontis have bonded over the course of the recruiting process. They have a similar mentality and have clicked personality-wise. They have not promised to play together, but they know it would be cool.

Anthony Hill‍ is headed to the pool party. They're in a good position with him, and there's nothing really new there. His timeline may end in early fall. Derion Gullette‍ is on the list. There have been some questions if he will show up, but I'm predicting he will show up. I feel pretty good. He's been in touch with the staff and somebody that they have a good shot at.

I get the feeling that the pool party is not cookie-cutter. It's about building that family atmosphere. Having a day at the pool, eating some good food and talking a little ball.

Tausili Akana‍'s sister transferred to Texas to play volleyball, so I expect them to go after him. The Aggies have been in the mix.

Jeremiyah Love‍ had some amazing things to say about coach Tommie Robinson. Notre Dame has made a big push, and I lean towards the Irish as the favorite.

I like the chances the Aggies pick up two more commits in the next week. I would take that bet. Shanahan looks like he's on the verge. Dalton Brooks‍ is another one. Who knows? There are a few other prospects who may make some moves in the next few weeks. Don't read into my face, but I feel good about the things over the next few weeks.

Brooks is expected to be in College Station this weekend. Bravion Rogers‍ is bending his ear a little bit. We'll see what Brooks' timeline is.

There's still plenty of drama with two signing days. People were sweating in February last year with big targets still on the table.

Austin Novosad‍ will be in town on Friday. He was in Notre Dame yesterday and had a great visit. A&M is right there, and he's expected to visit Baylor on Saturday. He is a priority target.

Recruits care about conference talk and pay attention to it. It may not be the biggest factor, but it's something they are watching.
Never miss the latest news from TexAgs!
Join our free email list
PRESENTED BY