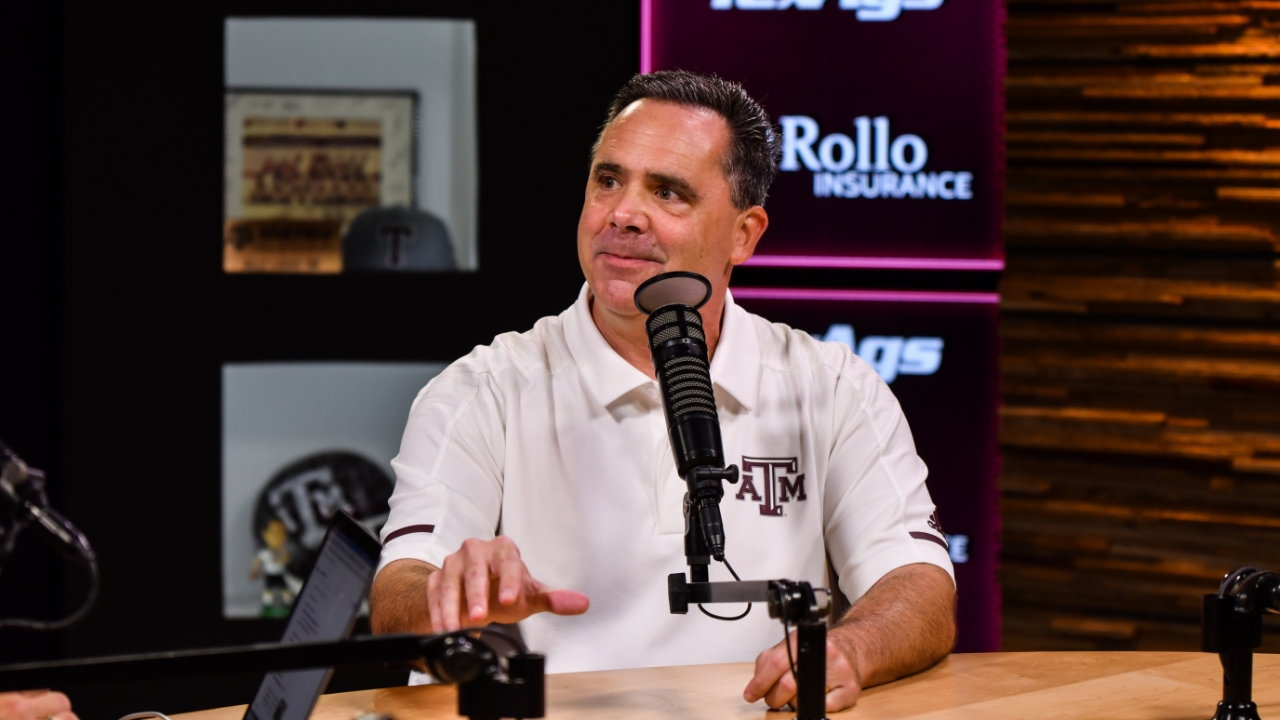 Texas A&M Football
Andrew Monaco reminisces on baseball season, what's to come for football
---
The Voice of the Aggies, Andrew Monaco joined Monday's edition of TexAgs Radio to share his favorite moments of the 2022 baseball season and offer his thoughts on upcoming SEC Media Days and football season.
---

Key Notes from Andrew Monaco interview
Howdy! You want your season to end in Omaha, an NCAA tournament or NIT and a bowl game for those three sports. Seasons always go too quickly. They fly by, but you have to sit back and enjoy all the moments. There were a lot of great moments.

Football is not called the same way as basketball or baseball. They have different rhythms. When there is an overlap, you're deep into football season and basketball is new. You have to run to the different practices. When you are familiar with players and stories, it helps. It's busy, but it's also some of the most fun you have as a broadcaster.

This is the best year of Aggie sports since I've been here. There was so much success in all three sports, but they ended in disappointment. We didn't get a bowl game, but the highs were incredible.

Buzz Williams is playing the very last game they can possibly play, game 40. Baseball had an awesome run in the SEC Tournament and regionals and super regionals. They were all phenomenal seasons, and I'm so excited about what's next for all three of those sports.

Jim Schlossnagle said that Omaha was the pearly gates of college baseball. As a broadcaster or fan, you have to take it all in. You forget that you are in a fantastic place. You take full advantage of the atmosphere in Omaha but also remember you have the chance to be the national champion.

I love the stories of players who had gone as a fan. They were once getting the autographs. To watch the athletes give the autographs and see them around the crowd, that's always going to stick with me.

Until you get the 27th out, the Aggies still have a chance. There was a moment where they started battling Oklahoma pitchers again. Ultimately they lost, and that's where you tip your cap to the other team. Do not even give the Aggies a glimmer of hope. Cultures are built by players. The Troy Claunchs, Jacob Palischs, Dylan Rocks, Kole Kalers, part of their legacy now is who are the younger players who learn from that.

Where would we be without any of these players? You can say any player to fill the blank.

I know Claunch had a wonderful career at Oregon State, but his dad said this is the most fun he's had. We thought it was going to be difficult to replace Will Frizzell and Mikey Hoehner. You're always going to remember these guys. Claunch will wrap his arms around the next Aggie team to go to the CWS.

Even in the NIT, you're one of only six basketball teams playing. When you're in the Final Four at the MCWS, you're one of four teams playing and recruits watch these things. Schlossnagle can now say, "Look what I've done at A&M". That's a powerful message.

I give the transfers in every sport a ton of credit because they immersed themselves in A&M. They divided into being Aggies and embraced it.

There were many special moments. The first time on the bus, they sawed 'em off after a win on the road. When they give Schlossnagle the last pringle, that is pretty cool. After the comeback win over South Carolina, coach Mark Johnson had tears in his eyes after that win.

Everyone is going to have their agenda of what they want to ask at SEC Media Days. There is going to be a Jimbo Fisher-Nick Saban cloud over everything. When Jimbo came into the conference, there are four SEC coaches that are still in the SEC. There will be plenty of topics.

The football competition starts now. The reasons why you see a player be QB1, RB1 or WR1 is happening right now.

The one the Fisher said we didn't do is finish. If they finish, they have 10 wins. What loss is acceptable?

Those players that are coming back are picking at the scars of some of those losses last year. That's a good thing. All of Jimbo's best teams have never asked about playing time.

He wants to be a two-ring school: an Aggie ring and a national championship ring.
Never miss the latest news from TexAgs!
Join our free email list