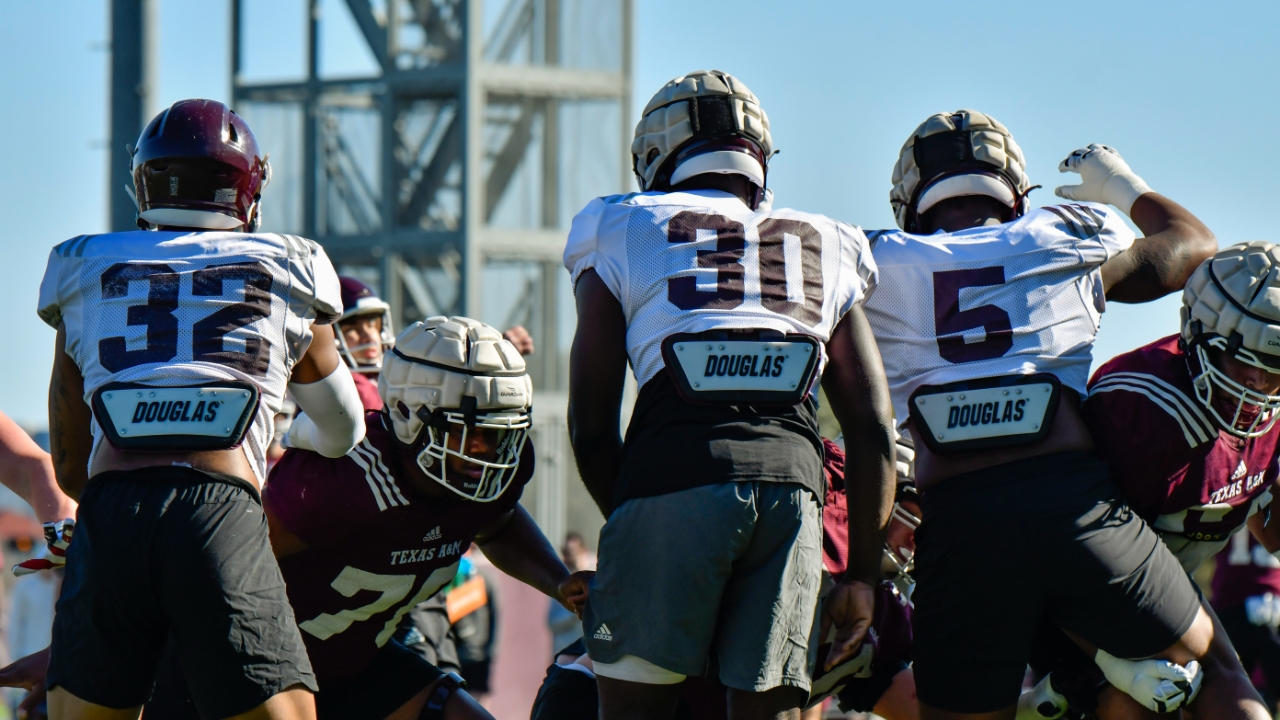 Photo by Meredith Tabor, TexAgs
Texas A&M Football
Ask Liucci, Part 2: Defensive line depth, SEC scheduling & more
---
Who do you think will eventually win out the starting qb job and why?
I really don't have a firm stance here right now. And, to be honest with you, I don't think Jimbo or Darrell Dickey do either. This was a very competitive battle coming out of spring, and there are so many dynamics at work that it could be even MORE competitive come August.
First off, far too many of you are basing your thoughts on this thing on what you saw during the spring game. Bad approach.
Never miss the latest news from TexAgs!
Join our free email list