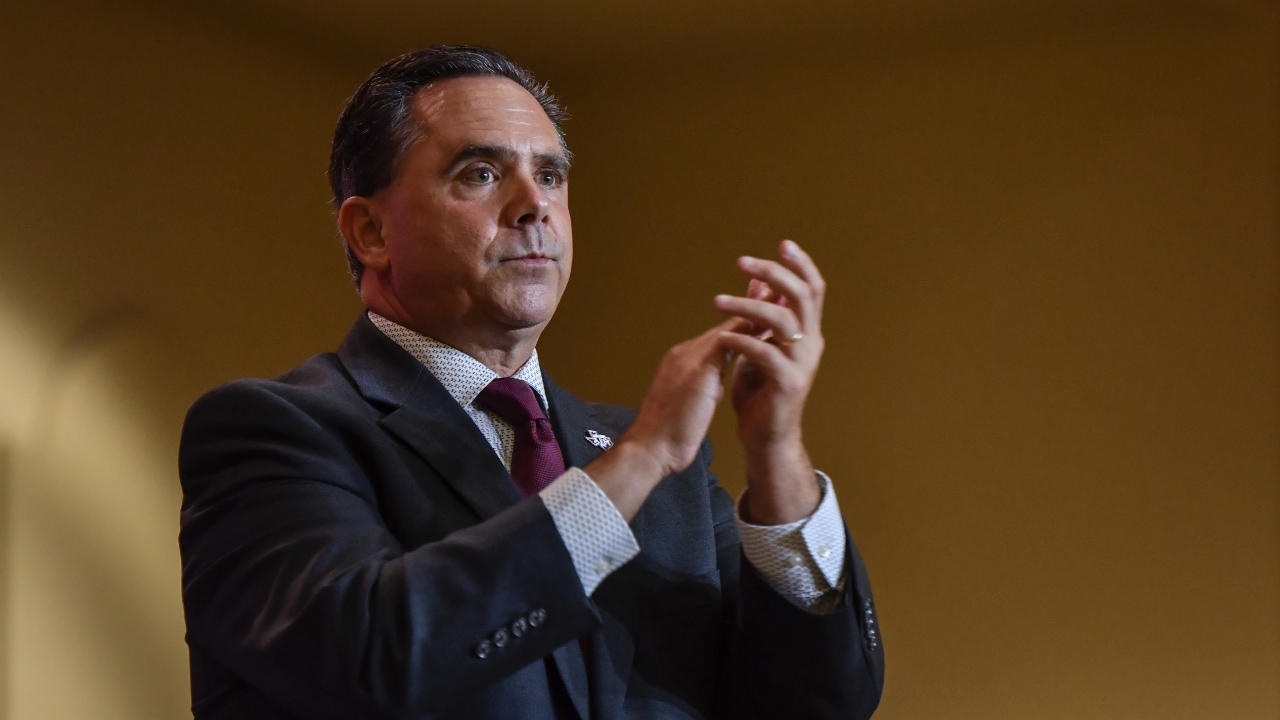 Photo by Jamie Maury, TexAgs
Texas A&M Basketball
The voice of the Aggies Andrew Monaco talks A&M's success on diamond
---
During Tuesday's edition of TexAgs Radio, the voice of the Aggies, Andrew Monaco, joined David Nuño in-studio to talk all things Texas A&M Athletics, Jim Schlossnagle's team's strong run of late and more.
---

Key notes from Andrew Monaco interview
There is a joy for this team and for one another. I love the Pringles. I love the way they celebrate, and I love the way they win. It's all coming together at the right time, and they have won five straight conference series. That's why they are on the rise in the rankings. We brought in the right guys from the outside into the inside of this program. The pieces of the puzzle have fit in, and it makes the culture even better. This group will be a part of the legacy of the future for this team.

We have found out that Nathan Dettmer is a Friday night starter. He has thrived in that role, and we have figured out the bullpen and created some opportunities for these other guys. Look back at Georgia with Brad Rudis and Vanderbilt with Joseph Menefee. The bullpen has been why they won these series. It's been a different person stepping up every time.

The grand slam is what made me think Texas A&M was going to come back and win. You can't give these guys any chances because they will make you pay. There are so many situations that changed the course of that game on Saturday. So many guys contributed to this win, and that was Olsen Magic at its finest.

I don't know why guys keep pitching to Ryan Targac… From both sides of the plate. He is so versatile,eing able to play second and third and even outfield. There is not another seven-hole hitter in the country that is doing what Targac has. There are few teams in the SEC who have all three starters. The lineups are what sets the SEC apart. Early in the season, they got on base but couldn't drive them in. That's another transition for them this season because they are able to put up crooked numbers with ease.

Micah Dallas executed his pitches last weekend. I just think he has too many skins on the wall, and he is a competitor. He will get back on track.

Jack Moss has such a repeatable swing. He doesn't give at-bats away, and it puts so much pressure on opposing pitchers. Being able to battle with pitchers makes the difference, and that's why he is a tough out.

Aggie basketball can't go out and just get guys. They need guys who fit with the culture is what's important. The Aggies needed to fill some needs, and there's nobody who wouldn't be excited to join this team. I just think the additions of these guys are turning into something positive for A&M, and guys want to be a part of what Buzz Williams is doing.

I don't think they have the underdog mentality anymore. The Aggies were considered not to be better on paper, and teams felt that way. However, when they were on the court getting out hustled and outworked, those opponents took a loss. That's when other teams started to realize and believe how good A&M is. I still think teams will underestimate us, but it won't be for very long.

A&M has got guys who are selfless players. This is a group that is centered around being a team. Andre Gordon said they didn't care if they lost the tip because they knew how good they were defensively.
Never miss the latest news from TexAgs!
Join our free email list