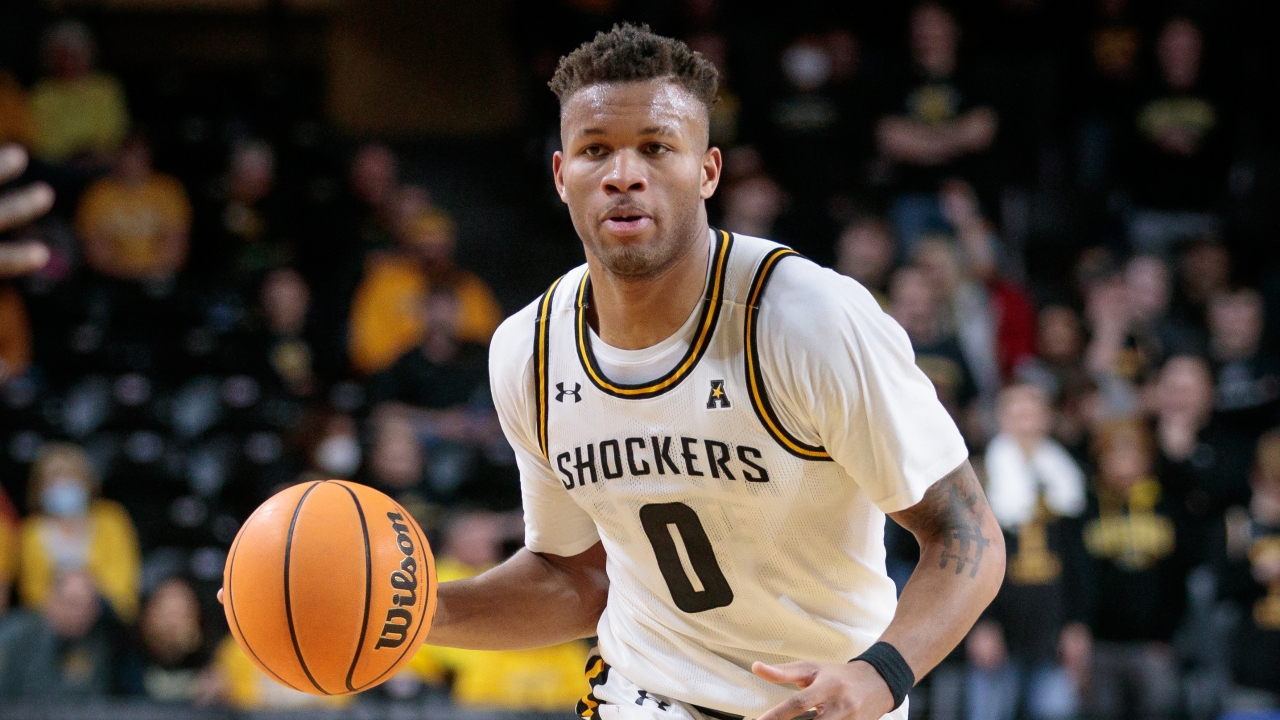 Photo by William Purnell-USA TODAY Sports
Texas A&M Basketball
Wichita State transfer Dexter Dennis commits to Texas A&M hoops
---
Last week, Buzz Williams & Co. added two players to the roster in Michigan State transfer Julius Marble II and Mississippi State transfer Andersson García. Earlier this week, the Aggies added Khalen "KK" Robinson.
Today, the Ags landed Dexter Dennis, a 6-foot-5 guard from Wichita State.
Dennis is the fourth transfer portal addition to Buzz Williams' roster over the last couple of weeks.
Dennis has spent the last four years playing for the Shockers in the American Athletic Conference, where he led his team to an AAC championship in 2021. He started every game last season while averaging 8.4 points, 5.0 rebounds and shooting just over 35 percent from the field. His 3-point shooting isn't something to count on, as he only shot 29 percent from behind the arc.
What he lacks in consistency from long range, he more than makes up for at the defensive end of the court.
Like last week's addition in García, Dennis is a top-notch defender. His 6-foot-9 wingspan allows him to create havoc on defense, jumping through passing lanes and covering a lot of ground in a hurry.
The Louisiana native chose Texas A&M over Clemson, Georgia Tech, Indiana, Kansas State and Vanderbilt.
His addition adds depth, experience and toughness to the roster. With the new additions to the core group of players returning, the Texas A&M basketball program could be looking at a roster with ten players who could all average 18-22 minutes per game.
During the previous offseason, Williams snagged young, talented players out of the portal to go along with some very skilled and under-rated high school recruits. This offseason, you are seeing the staff mix in more experienced, battle-tested transfers to the core group of youngsters to create a well-balanced roster with length, athleticism and a stout defensive mindset.
Never miss the latest news from TexAgs!
Join our free email list