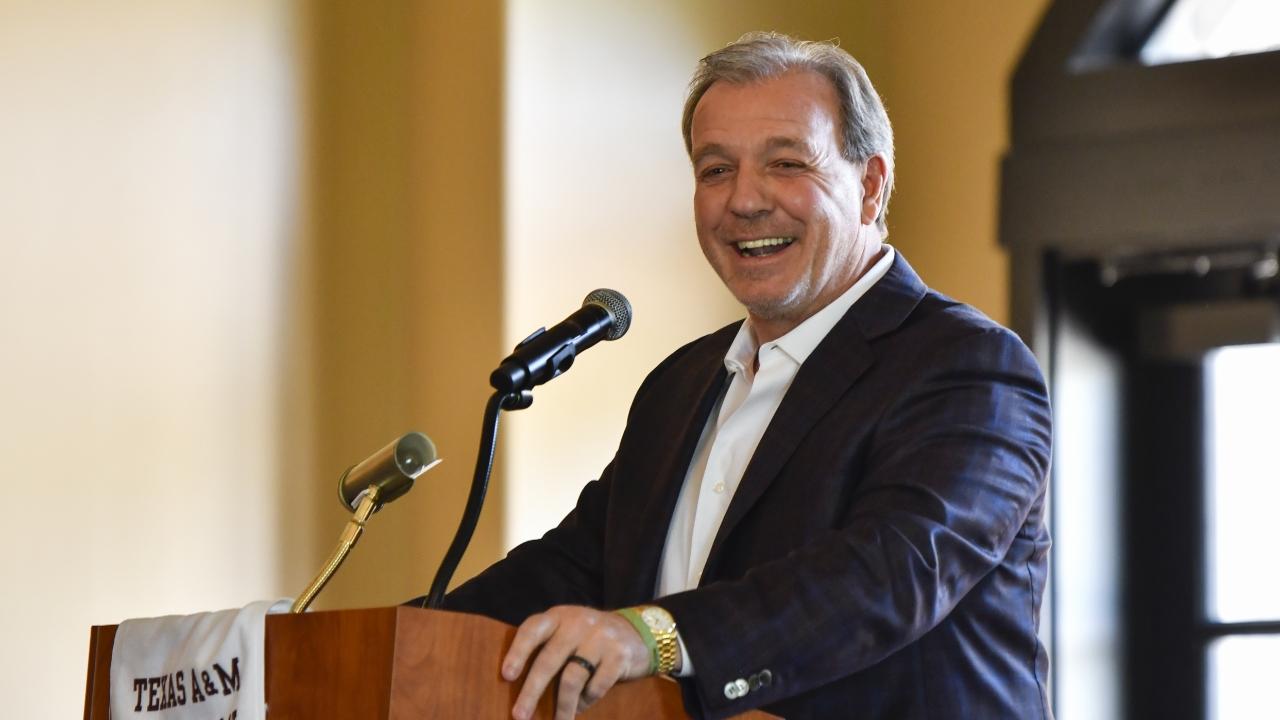 Photo by Jamie Maury, TexAgs
Texas A&M Football
Focused on Finishing: Fisher confident A&M is close to achieving its goals
---
HOUSTON — Unlike last year, Texas A&M head football coach Jimbo Fisher made no quotes that would make national news at the Touchdown Club of Houston Texas A&M luncheon.
A year ago, Fisher put the national media in a frenzy when he said the Aggies would beat Alabama coach Nick Saban's (posterior) before Saban's retirement.
"I think my competitiveness got the best of me," Fisher recalled on Wednesday to a crowd at the Bayou City Event Center that included former A&M coach Jackie Sherrill and All-American tackle Richmond Webb. "But that's why we're here."
Fisher made good on that statement last October. The Aggies upset Alabama, 41-38.
Fisher did not predict a duplication of that victory in 2022. However, he did say the Aggies are getting close to challenging Alabama for supremacy in the Southeastern Conference West Division.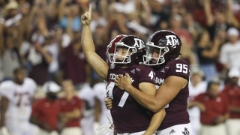 Thomas Shea-USA TODAY Sports
Two seasons ago, the Aggies defeated every opponent except the national champion Crimson Tide. Fisher said that shows A&M had made significant progress.
"Two years ago, I thought we were the second-best team in this country," Fisher said. "I thought we should have been in the playoff, and I would've liked to have one more shot at (Alabama)."
The Aggies lost 52-28 to Alabama in the second game of the 2020 season. They finished the regular season 9-1 but were denied a spot in the four-team playoff.
Alabama went on to defeat Ohio State in the national championship game by the same score it had defeated A&M.
"I don't know if we could beat them," Fisher said. "They had a great team, but we were a heck of a team at the end of the year."
The Aggies slipped to 8-4 last season, but Fisher pointed out they were close to being much more successful.
Injuries at quarterback, receiver, cornerback and on the offensive line plagued the Aggies in 2021.
Despite those issues, A&M either led or was in a position to win or tie in the fourth quarter of losses to Arkansas, Mississippi State, Ole Miss and LSU.
"I think we're very close," Fisher said. "We finished the year before. We didn't finish a couple of games last year.
"We had some turnover early with injuries. Lost your quarterback, lost your center, lost your tackle, two of your receivers and two starting corners early in the year. We didn't adjust well and still had a chance to win the Arkansas and Mississippi State games."
"I think we're very close. We finished the year before. We didn't finish a couple of games last year."
Fisher said there were no excuses for failing to make pivotal plays that could've resulted in victories last season.
He also noted there are only 11 seniors on the 2022 roster.
But that inexperience may be balanced out by the influx of talent from the No. 1 rated recruiting class in the nation.
"I think we're right there to be able to finish," he said. "I think we're a talented team."
He expects the Aggies to be very talented this season and beyond.
"Our recruiting is hitting another level," Fisher said. "We're perceived differently across the country. People see us as a place we can win and be very successful. That's why we're hitting the big-time players in Texas. That's why the national guys are coming here. Guys across the country come here and see A&M and what we're doing and what we have a chance to do.
"I think we have a chance to have a really good program from here on out. We have to finish those games and play."
Never miss the latest news from TexAgs!
Join our free email list
PRESENTED BY