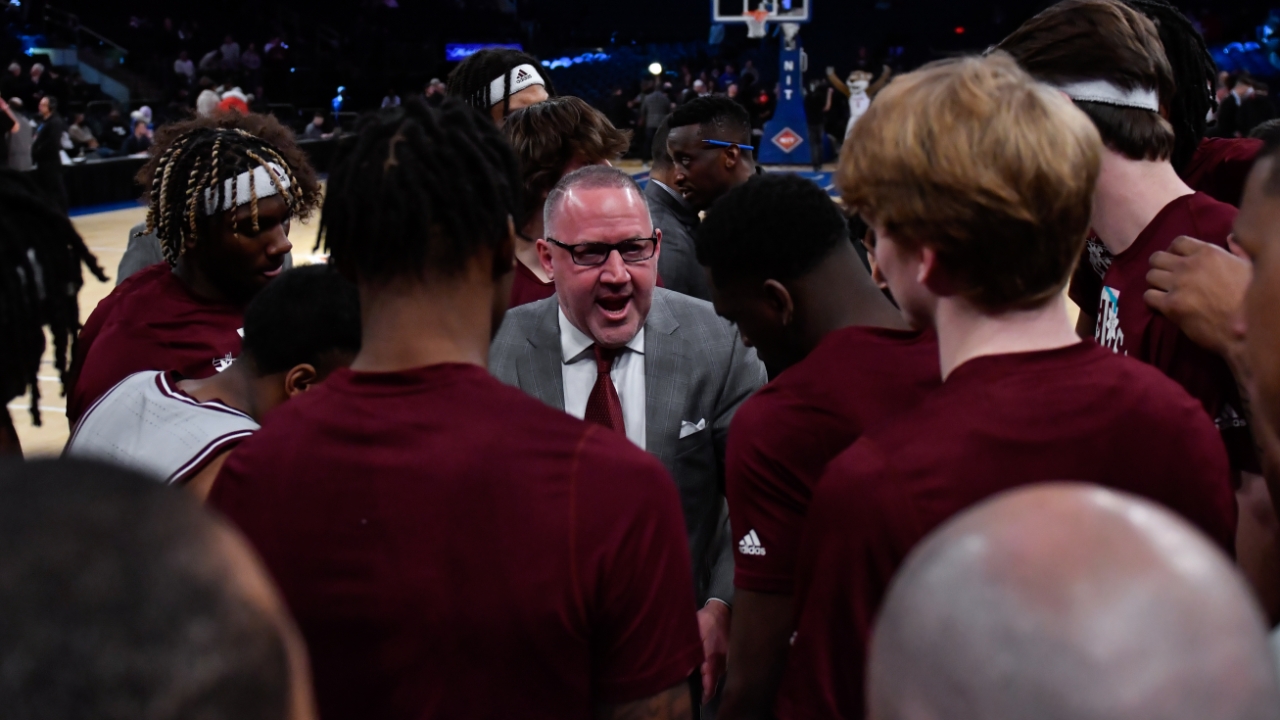 Quenton Jackson
Manny Obaseki
Texas A&M Basketball
With something to prove, Texas A&M faces Xavier on Thursday for NIT crown
---
In a period of about two weeks, Texas A&M basketball has gone from unworthy to unworldly.
Shunned by the NCAA Tournament selection committee on March 13, the Aggies were relegated to the less prestigious National Invitational Tournament.
A&M (27-12) has blown out four NIT opponents by an average of 14.5 points. Each victory over Alcorn State, Oregon, Wake Forest and Washington State was by double-digit margins.
The Aggies — the last Southeastern Conference basketball team still playing — clash with Xavier (22-13) for the NIT championship on Thursday at 6 p.m. CT at Madison Square Garden.
"Of course, we wanted to do it in March Madness," senior guard Quenton Jackson said on Wednesday. "But the opportunity we had on the table was in the NIT. We've taken full advantage of it. We've got one more game. It'll be amazing."
The Aggies have been amazing, especially on the defensive end.
"I think we have the ability, I think that's a testament to just how hard we're playing and us playing together and for one another."
They've limited their last seven opponents — including Auburn, Arkansas and Tennessee in the SEC Tournament — to an average of 60.1 points and no more than 65.
Meanwhile, Jackson is leading A&M with a 14.6 point scoring average. Henry Coleman III is averaging 11.1 points and 6.2 rebounds, and Tyrece Radford is averaging 10.7 points and 6.2 rebounds.
Then, in a 72-56 thumping of Washington State in the NIT semifinals on Tuesday night, freshman Manny Obaseki emerged as a threat with 14 points.
Obaseki is confident the Aggies can continue their roll.
"I think we have the ability," he said. "I think that's a testament to just how hard we're playing and us playing together and for each one another.
"I think we have to be disciplined and be tough. They're a tough team. They're really good in their offense. We have to be disciplined on defense. Not taking ourselves out of the play and finishing the possession with a rebound."
Xavier — which finished tied for seventh in the Big East with St. John's — was eliminated in the first round of their conference tournament by Butler, 89-82.
But in the NIT, the Musketeers have beaten Cleveland State (72-68), Florida (72-56), Vanderbilt (75-73) and St. Bonaventure (84-77).
Xavier's postseason run is even more impressive because the Muskies have been largely without guard Paul Scruggs, who tore an ACL in the win over Florida.
Prior to the injury, Scruggs averaged 11.7 points, 4.2 rebounds, 4.1 assists and 1.5 steals.
Xavier — which is 92nd nationally with a 74.1 scoring average — still has plenty of weapons.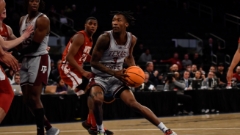 Jamie Maury, TexAgs
Guard Adam Kunkel, who ranks second on the team with 53 treys, took over Scruggs' place in the starting lineup. He scored 14 against Vanderbilt and 18 against St. Bonaventure.
The Musketeers are led by seven-foot forward Jack Nunge, who averages 13.4 points and 7.3 rebounds. Sophomore guard Colby Jones averages 11.4 points and 7.4 rebounds.
Zach Freemantle, a 6-foot-9 forward, and Nate Johnson, a 6-foot-4 guard, also average over 10 points. Johnson is the Musketeers' leader in 3-pointers with 67.
But A&M has consistently overcome big obstacles, including an eight-game losing streak that started in January and cost the Aggies an at-large bid in the NCAA Tournament.
"When we were going through that slump five or six weeks ago, we had to think positive," Obaseki said. "If we had thought negative, we wouldn't be here. My mindset was kind of like a growth mindset. Keep your head down. Don't think about the 'ifs 'and the 'ands.' Just do. You never know what can happen next."
What happened next? A&M made changes in the starting lineup, went to a four-guard offense and went on a streak of 11 victories in the last 12 games.
Jackson said the Aggies actually benefitted from their mid-season slump.
"Everything that went on this year… that's something that needed to go on just for everybody in their lives," he said. "It's a story behind everything. As long as you're locked in and learning the story, you're really good."
Jackson is hoping for a really good end to his collegiate career. The All-SEC selection emerged as a bona fide star.
There's only one appropriate way for him to conclude his career.
"A win. That would be an appropriate send-off, to be honest," he said. "If we can win tomorrow, the job will be finished."
Never miss the latest news from TexAgs!
Join our free email list
PRESENTED BY