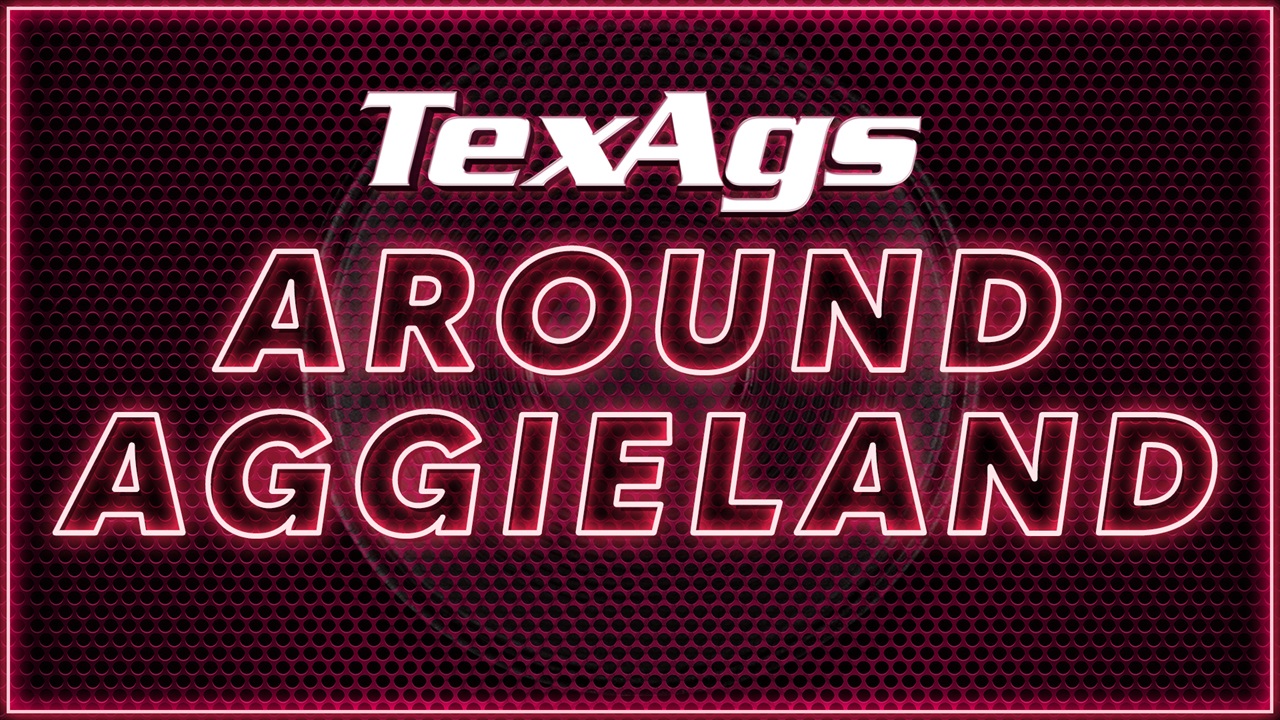 Texas A&M Basketball
Around Aggieland (2/7)
---
During Monday's edition of TexAgs Radio, Richard Zane joined to take us Around Aggieland and provided updates from the hardwood, the track and beyond as there is plenty going on with Texas A&M Athletics.
---
Men's Basketball (15-8, 4-6 in SEC)
The losing streak unfortunately continued on Saturday afternoon as the Aggies fell to Missouri, 70-66, at Reed Arena.
Hayden Hefner had a career day with a career-high 17 points, including five 3-point baskets and a breakaway dunk. Hefner was 5-of-6 from behind the arc.
Quenton Jackson also scored 17 points on 50 percent shooting from the field (5-of-10).
Henry Coleman III (13) and Tyrece Radford (11) also reached double digits.
Missouri shot 57 percent from the field, and Kobe Brown led all scorers with 21.
Texas A&M will be back at Reed on Tuesday night as the Aggies host LSU.
LSU defeated A&M on Jan. 26 in Baton Rouge, 70-64.
The Tigers enter the contest at 16-7 and 4-6 in the SEC, fresh off an embarrassing loss to Vanderbilt, 75-66.
Tipoff is set for 6 p.m. CT, and the game will be televised on the SEC Network.
Women's Basketball (13-9, 3-7 in SEC)
Gary Blair & Co. won their second-in-a-row in thrilling fashion on Sunday afternoon as the Aggies pulled off a comeback victory against Kentucky, ultimately prevailing in overtime, 73-64.
Texas A&M trailed by 12 points at halftime but outscored the Wildcats 19-9 in the third quarter to get back in the game.
In overtime, A&M outscored UK, 18-9.
Destiny Pitts had a career-high 20 points and hit five 3-point baskets to lead the way for the Aggies. She added 10 rebounds to complete her second consecutive double-double.
Qadashah Hoppie (17) and Jordan Nixon (16) also reached double digits.
The Aggies return to Reed Arena on Thursday night as they host Vanderbilt.
Tipoff is set for 7 p.m CT, and the game will be streaming on the SEC Network+.
Women's Tennis (9-0, 0-0 in SEC)
No. 8 Texas A&M has recorded its best start in program history with a 6-1 win over SMU at the Mitchell Tennis Center on Sunday. Texas A&M's 9-0 start surpasses the program's previous best start of 8-0 in 2019.
The Aggies took the doubles point, 2-0.
Tatiana Makarova won her match over Lexi Keberle in straight sets (6-3, 6-3).
Mary Stoiana won her match over Hadley Doyle in straight sets (6-1, 6-4).
Jayci Goldsmith won her match over Jackie Nylander in straight sets (6-0, 6-2).
Gianna Pielete won her match over Lana Mavor in straight sets (6-4, 6-1).
Ellie Pittman won her match over Nicole Petchey in straight sets (6-4, 6-2).
The Aggies travel to Madison, WI, this weekend as they play in the ITA National Team Indoor Championships.
The tournament begins on Friday, Feb. 11, and will conclude with the championship match on Monday, Feb. 14.
A&M's first-round opponent has not yet been announced.
Track & Field
Texas A&M won a number of events this weekend in the Charlie Thomas Invitational at the Gilliam Indoor Track Stadium in Bryan-College Station.
Laila Owens won the women's 200m dash with a time of 23.28.
Charokee Young won the women's 400m dash with a time of 52.00.
Julia Black won the women's 5000m run with a personal-best time of 16:45.10.
Bara Sajdokova won the women's high jump with a clearance of 1.82m.
The men's 4x400m relay team of Chevannie Hanson, Emmanuel Bammidele, Omajuwa Etiwe and Brandon Miller won with a meet-record time of 3:04.84.
Equestrian (7-1, 3-0 in SEC)
No. 2 Texas A&M travels to Bishop, GA, this weekend to face No. 5 Georgia at the UGA Equestrian Complex.
The meet will not be televised.
The Aggies have won six straight heading into the road test.
Softball (0-0, 0-0 in SEC)
Jo Evans and the Aggies officially begin the 2022 campaign this weekend as the Maroon & White host Texas A&M-Corpus Christi, UT Arlington and Western Kentucky at Davis Diamond.
Friday: 3 p.m CT vs. A&M-CC
Friday: 5:30 p.m. CT vs. UTA
Saturday: 12:30 p.m. CT vs. UTA
Saturday: 3 p.m. CT vs. WKU
Sunday: 12:30 p.m. CT vs. A&M-CC
Men's Tennis (4-0, 0-0 in SEC)
No. 14 Texas A&M is back in action this weekend as the Aggies travel to Tampa for a match with USF.
The match begins at 12:30 p.m. CT, and it will not be televised.
Soccer
Freshman defender and Vancouver native Mia Pante has been named to Canada's U20 Continental Championship team.
The national team will compete in the CONCACAF 2022 Women's Under-20 Championship in the Dominican Republic from Feb. 25-March 12.
At the end of the tournament, the champion, runner-up and third-place teams will all qualify for the 2022 FIFA Women's U20 World Cup in Costa Rica in August.
Never miss the latest news from TexAgs!
Join our free email list