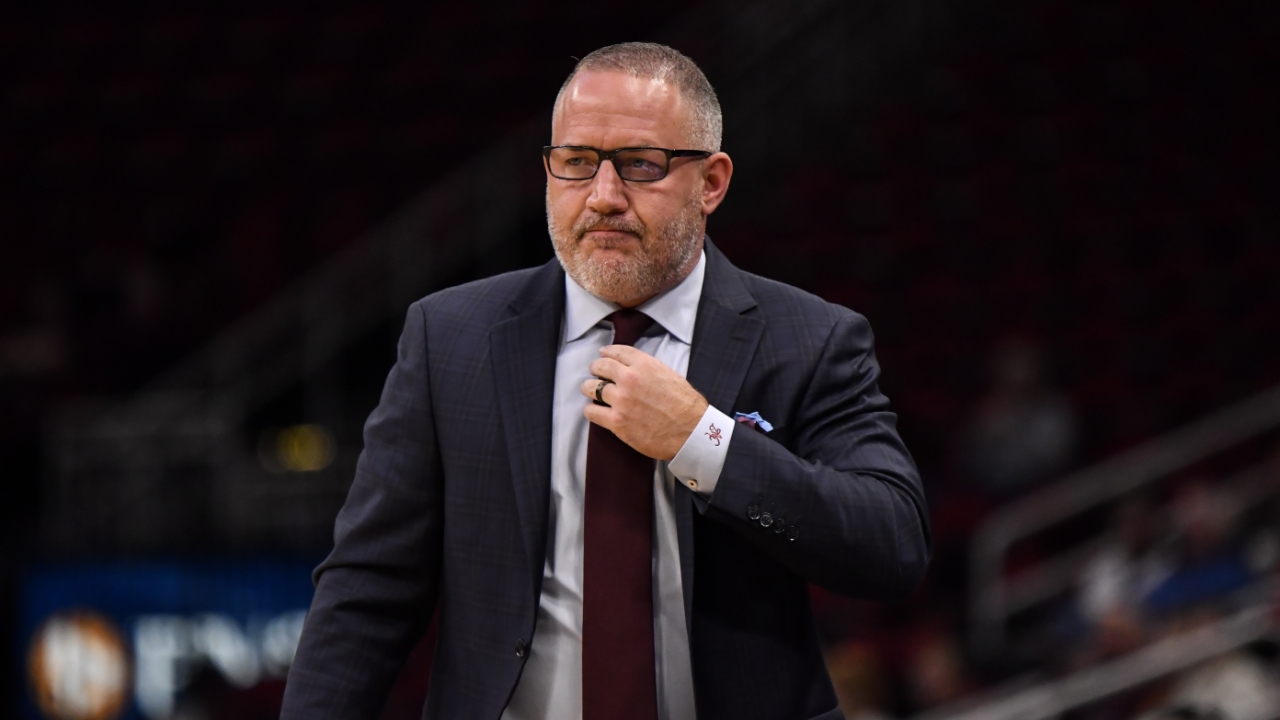 Photo by Jamie Maury, TexAgs
Texas A&M Basketball
Torres: Buzz Williams has Texas A&M trending in the right direction
---
Key notes from Aaron Torres interview
I picked Georgia to win the national championship in the preseason, and I felt great about it all season long. Then that thing in Atlanta happened, so I picked against the Bulldogs this week. There were certain matchups that favored Alabama. Georgia hadn't faced a quarterback like Bryce Young all year, and if there was a weakness, it was their secondary. Everyone talked about Georgia's defensive front, but Alabama led the SEC in rush defense. Going into Monday night, I sat there and tried to find a reason to pick Georgia. I thought about it, and Alabama had a better coach and a better QB. How often do teams with those two advantages not win the game? Georgia was the better team for the majority of the game. You struggle to come to grips with what happened in Atlanta, but then Georgia did they did to Michigan. Then in the fourth quarter, it became reality, and they won their first national championship since 1980.

When Jameson Williams went down, Alabama was down their top two receivers, top two cover corners and had injuries on the offensive line. When you say it wasn't Alabama's year, I was thinking that earlier in the season. They rushed for six yards vs. LSU. Struggled late with Arkansas. They had to rally late to win the Iron Bowl in overtime. Obviously, they lost to Texas A&M. I was kind of sour on Alabama all year. They ran over Cincinnati, and they did so without a lot of style points because they didn't need it. When Jameson Williams went down, if Nick Saban had won that game with all of those injuries, it might have been the best win of Saban's career.

I think the stability at quarterback for Texas A&M is key. I know everyone was excited about Haynes King, but now if Max Johnson is the backup, you have a backup you can trust. Then you have Conner Weigman‍ coming in. People want to pick at Jimbo Fisher and try to tear him down, but how many teams in the SEC win 10 or 11 games without the guy they thought they'd have a quarterback? Georgia is obviously the exception.

When I look at A&M, we're starting to see them stack the recruiting classes on top of each other. If four or five of the guys they brought in this year can contribute this season on top of the last few classes along with some of those unexpected returnees and stability at quarterback, that changes the landscape.

Brandon Leone started a grease storm in my mentions by saying that Arkansas is going to take a step back next year because they're losing a bunch of super seniors, and I think he's right.

Who is the one team in the SEC West with stability other than Alabama? It's Texas A&M. If things break the way they are supposed to, Texas A&M should be competing with Alabama again this year.

I tweeted about Buzz Williams the other night, and I'd be lying if I said that I was completely locked in on A&M-Ole Miss. I was on radio in Baton Rouge the other day and was asked about A&M basketball. Buzz is a tough guy to play for because he pushes you so hard, but he will tell you he loves you and mean it after he's done pushing you in practice. It's so hard for a developmental guy like he is during a COVID year and not be allowed to be around his team. He wants to be around his guys. He wants to be the guy that has kids over at his house. When you can't do that, it's hard to build trust. When you're tough on them, it's hard for them to know you love them.

I don't know if this is a tournament team, but I like the pieces. I saw enough from Marcus Williams to know he'd contribute. Henry Coleman III has that Duke pedigree. I'm excited to see what Reed Arena looks like, but I know fans are hesitant right now. It's nice seeing things trending in the right direction. Am I going to declare they're going to get into the tournament on Jan. 13? No, but here are more wins to be had in this league. A&M could possibly get themselves into the mix.

I don't think there is a clear No. 1 team in college basketball this year, and it's good for the sport. If Auburn wins this weekend, they should be No. 1 next week. They are 15-1 right now, and their only loss is to UConn in double overtime. Still, Alabama made a 12-0 run on Auburn the other night and could have won. Baylor is good, but they're not as good as last year. Duke is good, but they lost the other day. Kansas is good, but they lost to Texas Tech. There are 15 or so teams that are really good, and on any given night, anybody can beat anybody else. I don't think there is one "best" team, and the SEC might be a microcosm of it. It's going to make for a fun final month-and-a-half of the regular season, a fun conference tournament week and a fun NCAA Tournament.
Never miss the latest news from TexAgs!
Join our free email list