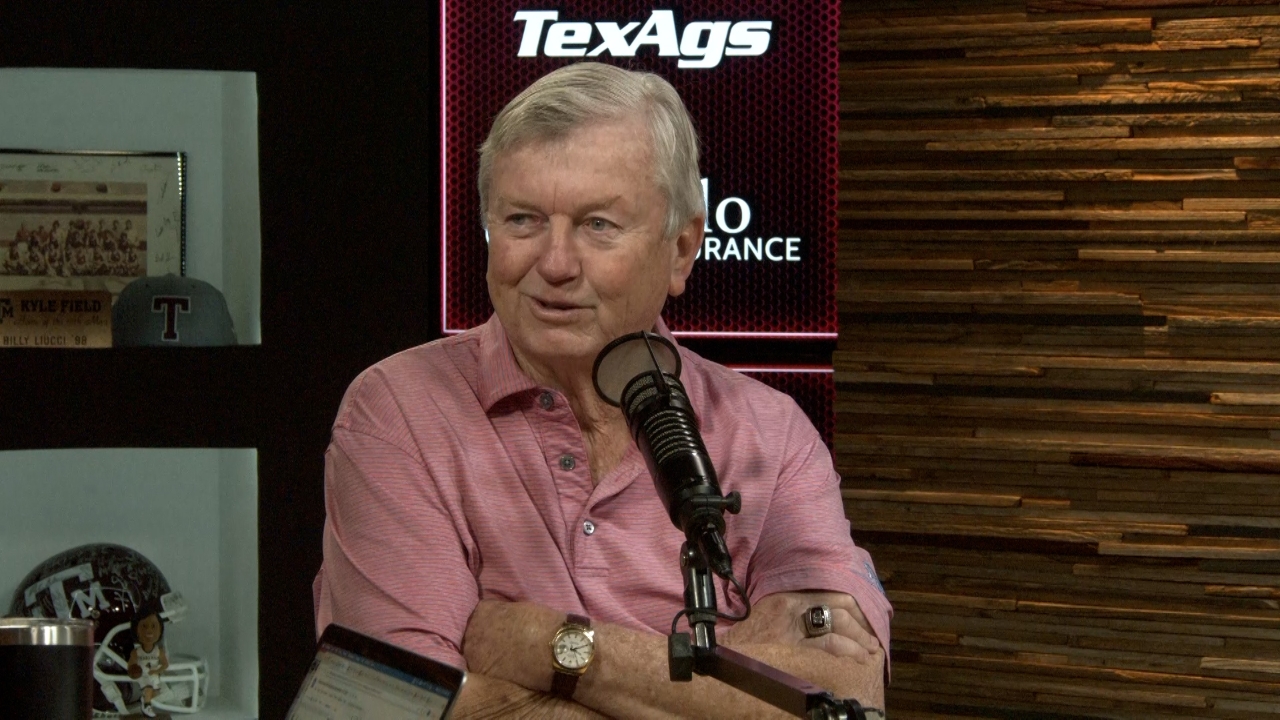 Texas A&M Women's Basketball
Gary Blair ready to 'rock and roll' as No. 23 Texas A&M begins SEC play
---
Key notes from Gary Blair interview
There are so many more people that are more deserving that haven't gotten into the Naismith Memorial Basketball Hall of Fame. I would be honored to be inducted, even if it's 25 years from now. That's the granddaddy of them all, but I'm very fortunate to be in the Hall of Fames that I am in. It's all about the great administrators, coaches and players. I've been at very, very good schools, starting at South Oak Cliff. I've been coaching for 50 years, and I'm a product of Title IX.

We just had a conference call about SEC play starting this week, and it was the most interesting hour and 15 minutes. There are a number of coaches preparing for their first SEC game. I sprinted here and avoided the train coming across the tracks.

The reset has been the nine days between games and what the student-athletes, coaches and fans have been through for two years now. There will be a lot of books and documentaries written about COVID-19. Most of us were lucky to go home and see our families for the holidays, but not all of our kids got to see their families. We had three kids in quarantine. One young lady had to be here, in quarantine and on social media through Christmas. That's tough.

I drove to Fayetteville to spend three days with my kids there. I came back to College Station on Dec. 27, and it's time to rock and roll. That's how fast the break has been, and our kids have come back with a great frame of mind. They understood the safety precautions. They've been doing things to keep themselves safe.

We have 14 players on the roster, and we will have at least 12 players ready to play on Thursday night. We're ready to rock and roll.

Aaliyah Patty was in the right place at the right time vs. UTSA and was moving without the ball. She didn't always have the ball in her hands. Yes, we had a height and skill advantage over UTSA. Still, the ball has to go into the basket. Hopefully, Aaliyah can keep it rolling. She was the whole total package that night.

We had 11 players play vs. UTSA. Three players were out, and the flu came into play, not just COVID-19. We're through that now. The COVID-19 situation and contact tracing are still a thing with every team in the country in every sport. We're dealing with it, but it takes just seven players and one coach to play a game. If we have just seven players and one coach, we're going to be ready to go.

The results, according to what I read and a couple of players I saw who got it, omicron is not staying around very long. It's not just a common cold. Sometimes it's a 24 or 48 bug. Then it's about the next steps to recover and your mindset.

I'm one of those fortunate people who is never sick. I've never had a headache in my life. Maybe it's because I don't have much up here. I never miss a ballgame or a practice.

Since I've played 12 games this season, I think I have had nine different starting lineups.

The game depends on your spacing. Shooting threes has given our post players more room. We're not scoring inside like we were last year. Our guards are averaging more points because of talent and skill level. They're shooting the three. Shoot what you're capable of making, not what you're hoping to make. Steph Curry has a one-piece shooting motion. He has it all, and he's a great passer, which makes teams defend his passing skills.

We have no idea what will happen in the SEC because of the cancellation of games. Three of the first seven SEC games this week have already been canceled because Mississippi, Mississippi State and Auburn have COVID-19. We do not have built-in byes this year, so I think it will be an unbalanced schedule. I don't think we'll see everyone play 16 conference games this year.

We have to defend Vanderbilt, who opted out of playing all of last year. They have new players and a new coach. They won last night, and they'll be ready to play tomorrow when they get off the plane.

Control what you can control. Be in the moment. Seize the moment. Why wait for something to happen? Make it happen. Make something happen in life. It's your time. Quit waiting around.
Never miss the latest news from TexAgs!
Join our free email list