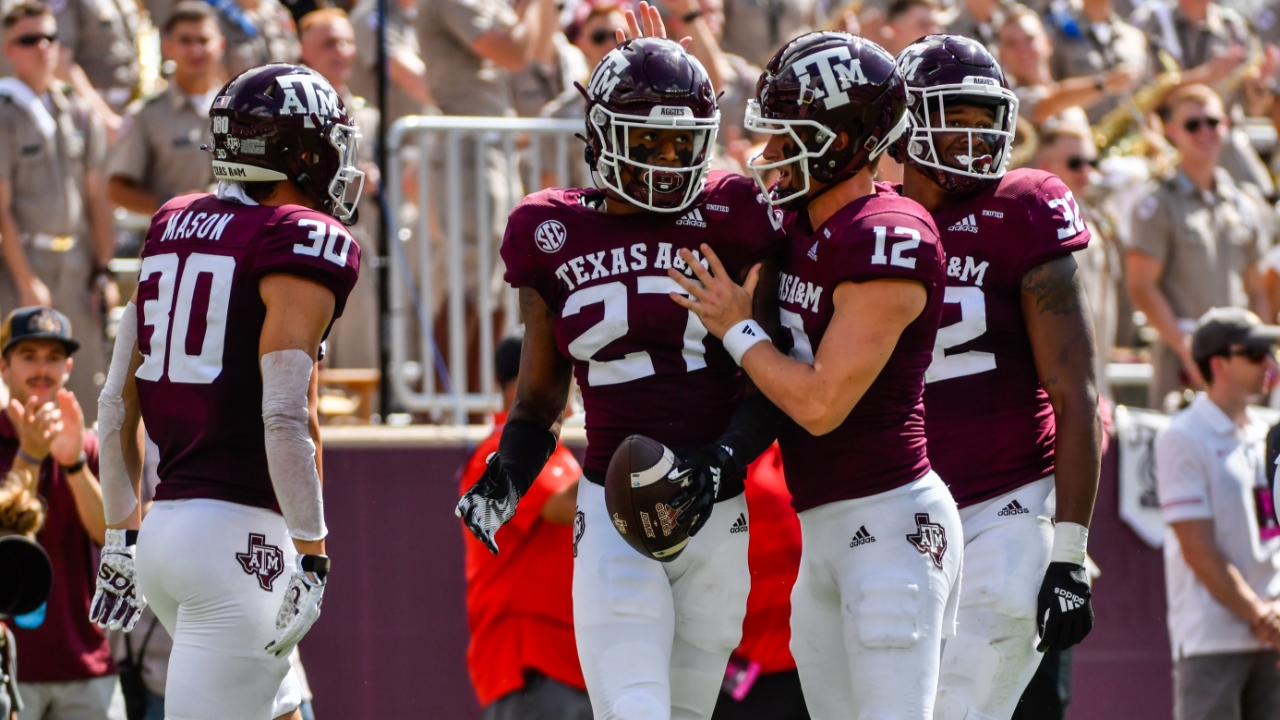 Photo by Jamie Maury, TexAgs
Texas A&M Football
Landry: Antonio Johnson graded as one of SEC's best defensive backs
---
Key notes from Chris Landry interview
There is still more work that needs to be done. Just because the games are over doesn't mean the film work is over. As a scout, we grind tape all the time. You can't get through every player and every tape during the season. We watch tape through January, February and March. There is no set draft board, so when you hear a player is "rising," that's a fallacy. You're constantly evaluating. Coaches will start looking at college players after their season ends. You can have as many as five grades on a college guy. The important part is to get what you can't get during the season: Spending time with these prospects to learn about them as people and their football acumen. When we go on campus during the fall, we don't bother the kids. We'll get to know them after the season is over.

What people don't realize is that the medicals are why we run the combine, and that's 90 percent of what we do there.

There is no such thing as a first, second or third-rounder. You grade a player, and how he stacks up correlates to where he might be taken. While the players have done the majority of their work, that body of work is still being evaluated by guys in the NFL.

My assumption is that some of these grades will tell guys to come back to school. If you're a fourth through seventh-round pick and have a good NIL deal, you have the chance to make money and still improve your draft stock. A lot of times, kids think they're going to be great. There are 212 players who think they're going in the first round.

Some of these guys don't do their schoolwork, so many of them have to come out because they have no choice. I tell everybody to take advantage of school and get their education. The vast majority of life is after football. Be prepared. Get your degree.

Here's what I also tell guys: I want to know what your major is and what type of student you are. I want to know your ability to learn and return. If you have all this ability but can't learn, you're not going to play. Become a good student. A lot of times, guys don't take advantage of that.

We're going to talk and shoot straight with the coaches about what the players' status is. They can't listen to the junk out in the media. What ticks me off is a guy coming out thinking he's going to be a high second-round pick. There are as many as 40-50 high-second-round grades. Do the numbers. Get good information. Many of these prospects don't get good information. It's my pet peeve, and I get it a lot. I'm on the advisory board, but some of these guys just want to believe what they want to believe.

I don't like opting out for bowl games, but that's the way things are happening. It has gotten messed up. I think we should have the regular season, the bowl season and then pick the final four teams because it makes the bowls more relevant that way.

Antonio Johnson grades out very well. Getting the awards is one thing. This guy is a really good nickel who is an outstanding player. He reacts well. He has the size to cover a big slot or a tight end or a back, but he also has the athleticism to cover receivers. He has come on in his second year and is just getting better and better. He has the goods, and he has graded out as one of the better defensive backs in the SEC.
Never miss the latest news from TexAgs!
Join our free email list