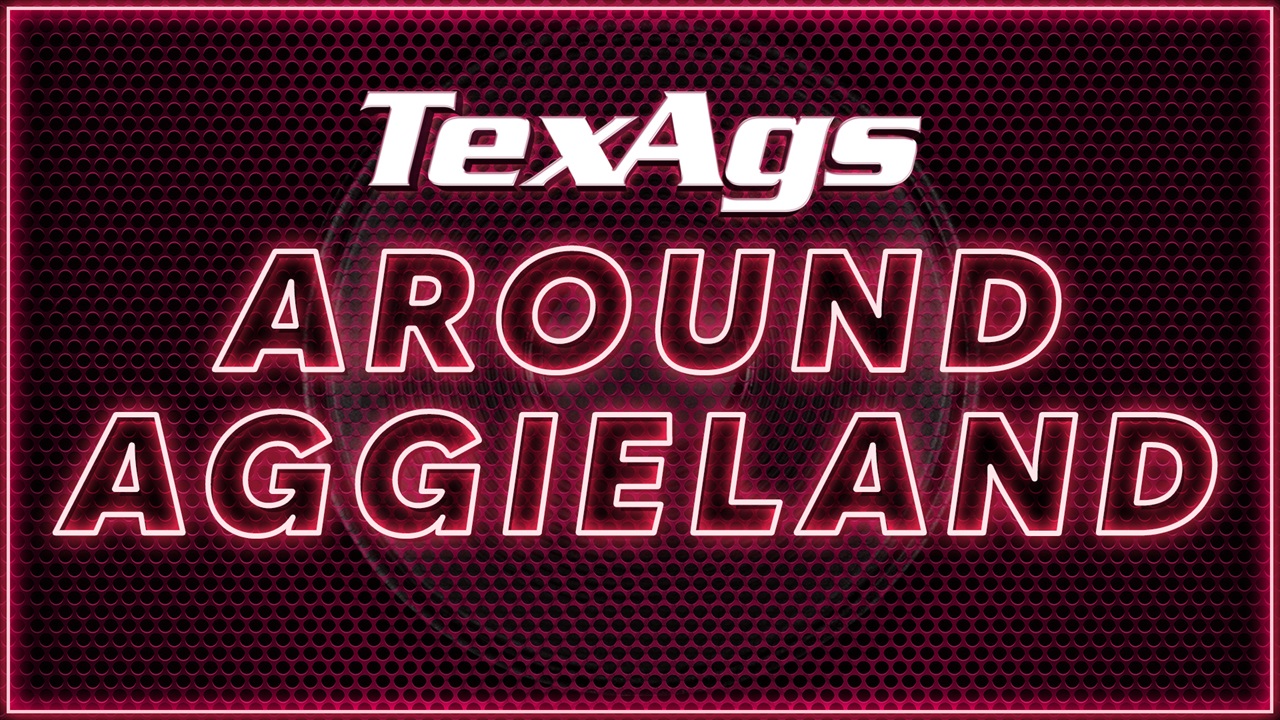 Texas A&M Football
Around Aggieland (12/6)
---
During Monday's edition of TexAgs Radio, Richard Zane joined to take us Around Aggieland and provided updates from the gridiron and beyond as it was a busy weekend for Texas A&M Athletics.
---
Football (8-4, 4-4 in SEC)
Coming in at No. 25 in the final College Football Playoff Rankings, Texas A&M is headed to Jacksonville to face No. 17 Wake Forest in the 2021 TaxSlayer Gator Bowl.
The Gator Bowl is set for Friday, Dec. 31, and will kick off at 10:00 a.m. CT.
It will be Texas A&M's second trip to the Gator Bowl in four years after the Aggies defeated NC State, 52-13, in 2018.
The matchup will be the second contest between A&M and Wake Forest behind the 2017 Belk Bowl.
On Friday, Tyreek Chappell was named a semifinalist for the Shaun Alexander National Freshman of the Year Award.
Chappell played in ten games this season, making 41 tackles and 31 solo stops. He also had one interception to go along with ten pass-breakups.
The three finalists for the Alexander Award will be announced on Dec. 21, with the winner being announced on Jan. 10.
Texas A&M held its annual football banquet on Sunday evening in College Station, and senior safety Leon O'Neal received the 2021 Aggie Heart Award, the highest honor a senior player can win.
Kenyon Green was named A&M's offensive MVP.
Micheal Clemons and DeMarvin Leal were named A&M's defensive MVPs.
Nik Constantinou was named A&M's special teams MVP.
The Home Depot College Football Awards ceremony will be held on Thursday night, and tight end Jalen Wydermyer is a finalist for the Mackey Award as the nation's top tight end.
Colorado State's Trey McBride and Iowa State's Charlie Kolar are the other finalists.
The awards show will air on ESPN at 6:00 p.m. CT on ESPN.
Women's Basketball (8-1, 0-0 in SEC)
No. 17 Texas A&M suffered its first loss of the 2021-22 season, falling to No. 15 Texas at Reed Arena on Sunday afternoon, 76-60.
Prior to tip-off, Texas head coach and long-time Texas A&M associate head coach Vic Schaefer presented Gary Blair with a pair of custom boots to honor his retirement.
Sydnee Roby had a team-high 16 points. Destiny Pitts scored 14 points, while Kayla Wells had 13.
The Aggies turned the ball over 19 times, and Texas held an incredible advantage in points scored off turnovers, 32-0.
Texas A&M is back at Reed Arena on Thursday night when they host Texas Southern.
Tip-off is set for 7:00 p.m. CT and will be streamed on the SEC Network+.
Men's Basketball (7-1, 0-0 in SEC)
After having the weekend off, Texas A&M returns to action on Saturday when the Aggies travel to Houston to face TCU in the Battleground 2K21.
Tip-off is set for 5:30 p.m. CT and will be televised on the SEC Network.
The neutral-site contest will be played at the Toyota Center, home of the NBA's Houston Rockets.
Track & Field
Texas A&M opened its indoor season this weekend by competing in the Woo Pig Classic in Fayetteville, and Brandon Miller broke an under-20 world record on Friday.
Running in the 600m, Miller posted a 1:15.49, breaking Mohammad Aman's under-20 world record of 1:15.60.
Miller's 1:15.49 is the second-fastest 600m by an Aggie and the sixth-fastest 600m in collegiate history.
Nine Aggies finished with top-12 marks in Texas A&M history, including seven individual event winners and one relay win.

Laila Owens ran a school-record 37.06 in the 300m.
Lamara Distin won the women's high jump with a clearance of 1.86m.
Deborah Acquah won the women's long jump with a jump of 6.34m.
Wes McPhail won the men's one-mile run with a time of 4:09.98.
Connor Schulman won the men's 60m hurdles with a time of 8.05.
The men's 4x400m relay team of Jake Lanier, Ashton Schwartzman, James Smith and Chevannie Hanson won the event with a time of 3:10.10.
Carter Bajoit won the men's high jump with a clearance of 2.10.
The Aggies are off for the remainder of the calendar year and will return to the track on Jan. 7 to compete in the High School Classic in Bryan-College Station.
Swimming & Diving
On Friday, Texas A&M's men's team defeated Incarnate Word in San Antonio, claiming 10 of the 16 events en route to a 168-126 victory.
Thomas Shomper competed in six events, winning two of them.
Jace Brown, Alex Sanchez, Jerard Jacinto and Munzy Kabbara also added first-place victories.
Texas A&M won two distance relay events.
On Saturday, No. 25 Texas A&M's women's team defeated Rice in Houston, claiming 10 of the 14 events en route to a 159-102 victory.
Aviv Barzelay, Andrea Perttula, Olivia Theall and Chloe Stepanek combined to win the 200m medley relay with a time of 1:41.80.

Stepanek also won the 100m free (49.63) and the 200m IM (2:05.17).

Abby Grottle won the 1000m free (10:04.95) and 500m free (4:56.36).
Charlotte Longbottom won the 100m breast with a time of 1:04.40.
Danielle Hepler won the 200m fly with a time of 2:02.42.
Bobbi Kennett won the 50m fly with a time of 23.64.
Ashley Conrad won the 200m back with a time of 1:36.35.
Emme Nelson won the 200m breast with a time of 2:18.25.
Both the men's and women's teams will be back in action the first week of January when they face Florida State in Tallahassee on Jan. 6.
Never miss the latest news from TexAgs!
Join our free email list