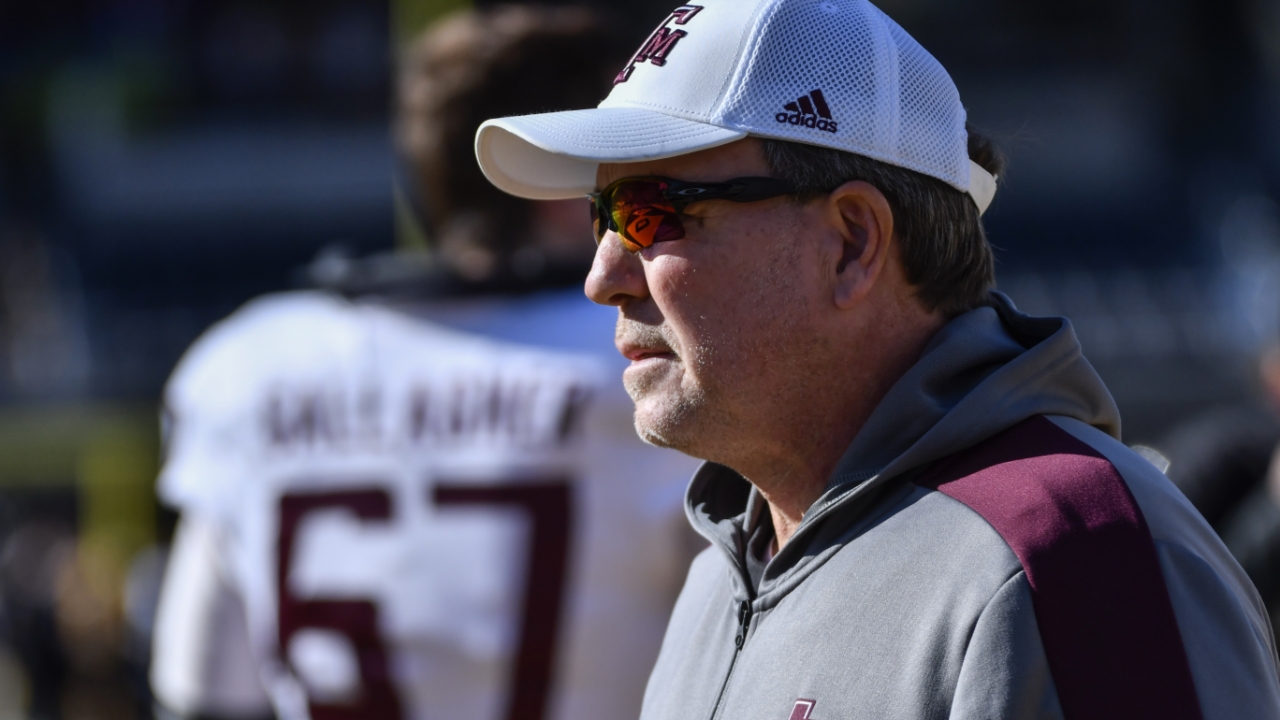 Photo by Jamie Maury, TexAgs
Texas A&M Football
Contrasting styles to clash on New Year's Eve when A&M faces Wake Forest
---
Texas A&M's pass defense will face a stern test against Wake Forest in the 2021 Taxslayer Gator Bowl.
The Aggies and Demon Deacons clash at 10 a.m. on Dec. 31 in Jacksonville, Fla.
No. 17 Wake Forest (10-3), the runner-up in the Atlantic Coast Conference, is ranked 13th in the nation in passing offense.
Quarterback Sam Hartman has passed for 3,924 yards and 26 touchdowns. He has thrown for more than 300 yards in six games and threw at least three touchdown passes in eight games.
"They're scoring a ton of points. They go very fast. Go very quickly. They've got playmakers outside. The quarterback makes them go. They can run the football."
That's a tough challenge for the Aggies (8-4), who have often struggled against opponents with accomplished passing games.
"We've watched them. I mean, they're very dynamic," A&M coach Jimbo Fisher said of Wake Forest. "Their RPO system is a little bit different than what a lot of guys do today. (Wake Forest coach Dave Clawson) has done a tremendous job of honing his team around a tremendous system. It's going to be very challenging.
"They're scoring a ton of points. They go very fast. Go very quickly. They've got playmakers outside. The quarterback makes them go. They can run the football. You say throwing it, but they can run the football. They're a real balanced team."
The Aggies (8-4) are ranked No. 19 in the nation in pass defense, No. 20 in total defense and No. 3 in scoring defense.
However, A&M allowed 369 passing yards and three touchdowns in a 41-38 victory over Alabama. The Aggies allowed 306 passing yards and three touchdowns in a 27-24 loss to LSU, 408 passing yards and three touchdowns in a 26-22 loss to Mississippi State and 247 passing yards and a touchdown in a 29-19 loss to Ole Miss.

The inconsistency in pass defense could render the Aggies vulnerable to Wake Forest's passing game.
But Hartman passed for just 213 yards and had four interceptions in a 45-21 loss to Pitt in the ACC championship game.
The Aggies may be able to contain Hartman with a strong pass rush. Wake Forest has allowed 33 sacks. The Demon Deacons allowed 5.0 sacks in the loss to Pitt. They gave up 8.0 sacks in a 48-27 loss to Clemson on Nov. 20. Hartman passed for 312 yards but had just one touchdown and an interception in that loss.
Conversely, A&M is 11th in the nation with 39 sacks.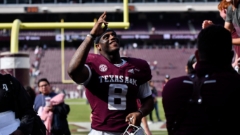 Jamie Maury, TexAgs
Star defensive end DeMarvin Leal, who has dropped quarterbacks 8.5 times, has declared for the 2022 NFL draft. Fisher indicated Leal will not play vs. Wake Forest but remained confident the Aggies would still apply ample pressure.
Tyree Johnson also has 8.5 sacks and Micheal Clemons has posted 7.0.
"We have a lot of other players," Fisher said." We've played with injuries. Guys out here and there all the time. You have to treat it just like an injury. You adapt. We have some other great ends we think can really play. They're going to have to because of the challenge Wake Forest presents.
"Losing DeMarvin, that's key, but this year has been an injury year anyway. We're used to having a lot of guys out. We've adapted pretty well."
Most of those injuries have occurred on offense. A&M lost starting quarterback Haynes King, projected starting center Luke Matthews and returning starting receiver Hez Jones for all or most of the season to injuries.
Also, receiver Demond Demas is out, and receivers Chase Lane and Caleb Chapman have been in and out of the lineup.
Clawson said that won't make anything easier for the Deacons.
"To be 8-4 in the SEC West … They beat the No. 1 team in the country (Alabama)," Clawson said. "This is a team that can play with anybody. This is going to be a very challenging game. Whenever you have the combination of talent and great coaching, those teams are always hard to beat. Texas A&M has both of those."
The Aggies figure to lean heavily on the running duo of Isaiah Spiller and Devon Achane, which also projects to be successful.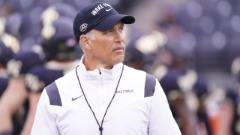 James Guillory-USA TODAY Sports
Wake Forest allows an average of 202 rushing yards per game to rank 115th in the nation in run defense. Syracuse, Army, North Carolina State and Clemson all accumulated more than 300 rushing yards against the Demon Deacons.
Wake Forest has also struggled at times in pass defense. NC State passed for 408 yards, Virginia had 407 yards, Louisville 309 and Pitt 273.
Consequently, Wake Forest's defense is among the most generous in the country, allowing an average of more than 30 points per game.
Seven opponents exceeded 30 points. North Carolina scored 58 against Wake Forest. Army had 56. Pitt, Clemson and NC State exceeded 40.
A&M and Wake Forest were involved in a high-scoring affair the last time they met. In the final game before Fisher took over as A&M's head coach, Wake Forest held on for a 55-52 victory in the 2017 Belk Bowl.
Fisher said he'll be aiming for a different outcome this time but won't use the game as a vehicle to get younger players' experience.
"We'll play the best players to win the game," he said. "This year is not over. That would be unfair to the upperclassmen who have played all year. We're going to put the best players on the field and try to put the best team on the field so we can play well and, hopefully, end on a great note against a very good team."
The matchup marks the third time in the last four seasons A&M will conclude its football season in Florida. The Aggies defeated NC State in the 2018 Gator Bowl. Last season, they beat North Carolina in the Orange Bowl.
Never miss the latest news from TexAgs!
Join our free email list