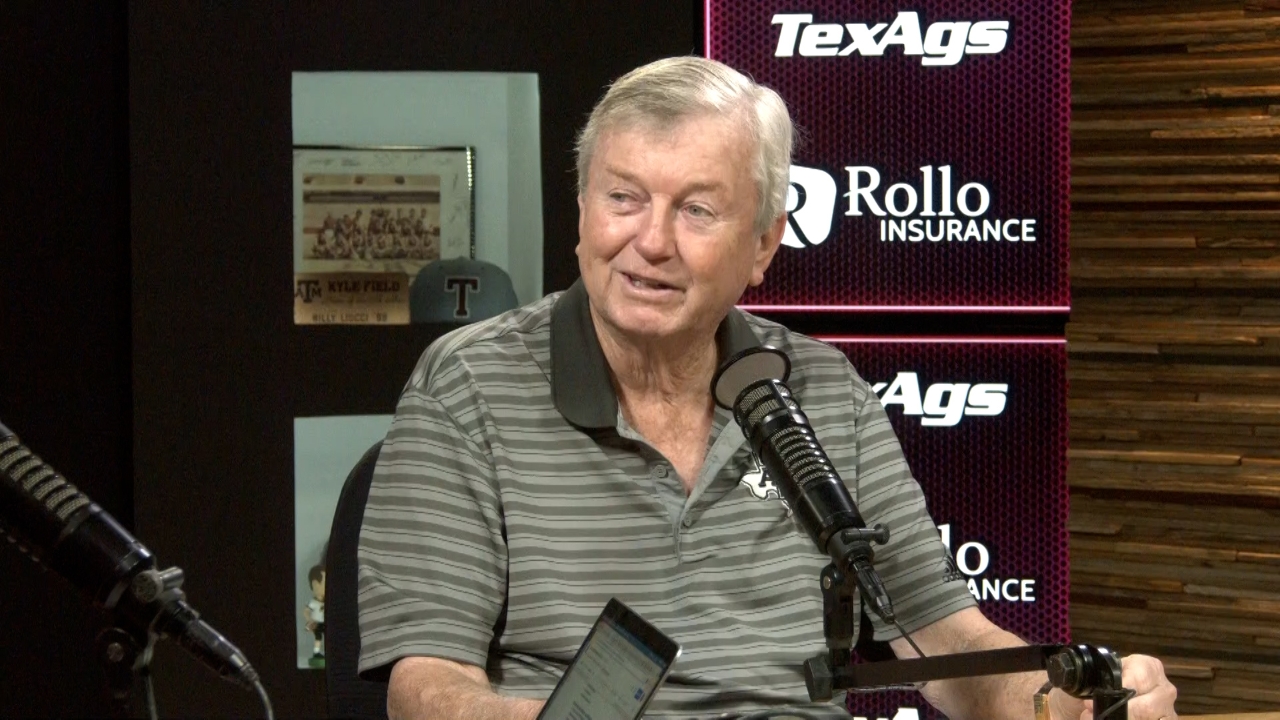 Texas A&M Women's Basketball
Gary Blair discusses getting the win in his final season-opener as coach
---
Key notes from Gary Blair interview
Last opener. Like I said in the press conference, every game and every practice is important to me. I cannot get caught up in the moment, or else the moment will pass me by. Those numbers are going to get brought up to me all year. I'm honored to be a coach here at Texas A&M. It's a privilege to coach these young ladies, and I will remember that and my former players and the assistants more than any number.

There are so many Shelby Metcalf stories. He used to live around the corner from me, and Billy Gillespie lived in between us. Shelby and I used to walk our dogs together. He would ask me every time if I fished, and every time I'd have to say, "No, Shelby." He would just start telling fishing stories. It was such an honor to listen to him.

The most important stat was that we were 12-for-24 with four people hitting 3-pointers for us. Corpus Christ was 0-for-13. That's because of a hand contesting those shots. We gave up too many offensive rebounds. I loved that they were shooting under 30 percent from the field. That's our goal every game.

When you have 14 young players and six newcomers, you cannot get 14 players in every ball game. Last night, we got them all in. Our starters were playing well. The second group was playing well. We got a lot of minutes for freshmen at the end, and they were playing very well. You have to get your top players into a flow because they need to be ready for those minutes they have to play when we play DePaul and Stephen F. Austin next week.

Tomorrow is going to be a special day for a lot of reasons. It's Veterans Day. I'm a proud former Marine, and I'm proud to have served. I was not a war hero, but I served my country. I'm proud to represent. My rotary club will be out at Veterans Park, and we put out a lot of flags. We're going to play Southern University that night, and we're going to have to keep sharing the basketball. Getting our rings is special. This SEC Championship ring will honor our first regular-season title, so it's a special one. We'll have a number of our former players back to get their rings. It'll be a huge day.

Recruiting has a solid class. My staff has worked tremendously hard to sign this class, knowing my situation has been up in the air for the last six months or so.

If you sign with Texas A&M, first and foremost, you sign for that 40-yard commitment to the Aggie Network. The professors that you study under, the contacts that you make, the former players that might end up a CEO of a company. Sign with the university and a head coach with a tradition. We're not fixing to do something. We've been doing it for 17 years already. Our program needs to be maintained and added to.
Never miss the latest news from TexAgs!
Join our free email list