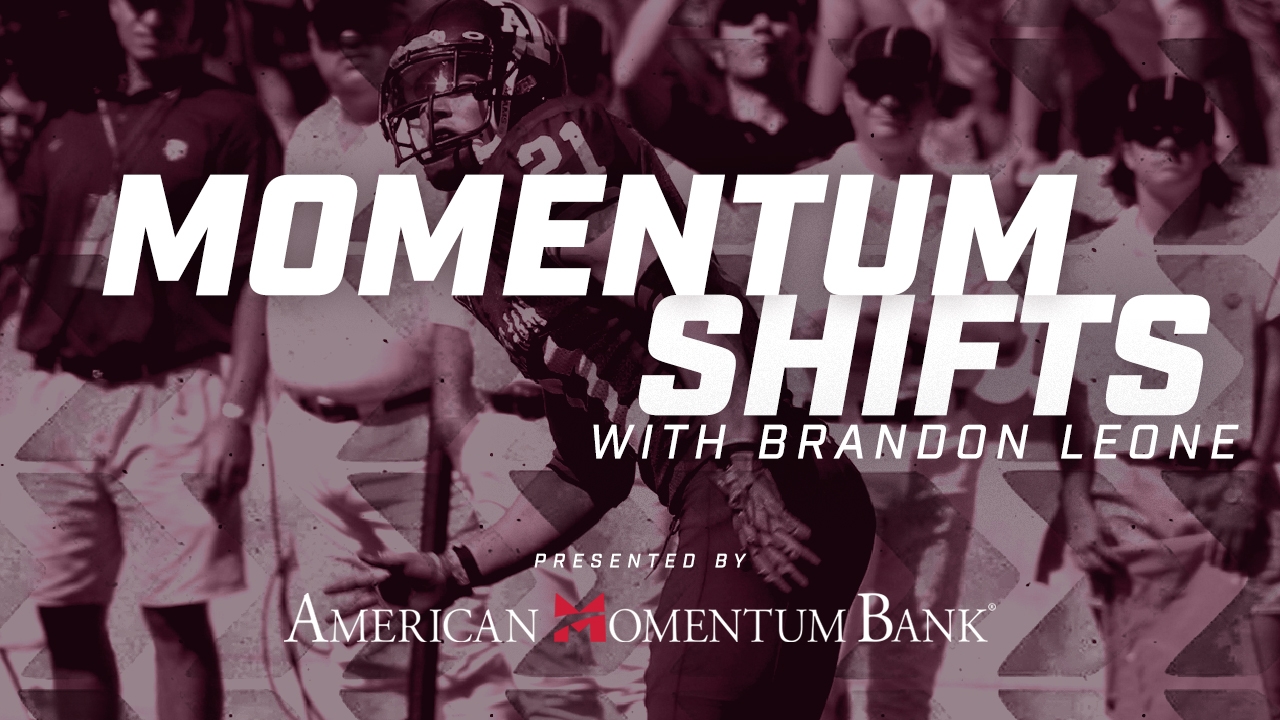 Texas A&M Football
Momentum Shifts: Key conversion on 3rd-and-long helps seal A&M victory
---
This one will be short and sweet. It is always great to get a W on the road in the SEC. That was especially true this weekend, coming off an emotional high after defeating Alabama and facing an 11 a.m. start. CoMo has not been too friendly to Aggie Football in recent history.
A handful of highlights that I know have been talked about all week and also in Saturday's Post-Game Wrap:
• FAST START. For the second week in a row. 21-0 in the first quarter and 28-7 at half.
• WINNING THE TURNOVER BATTLE.
• Two 100+ yard rushers; O-line and TEs getting confidence in run game.
• Defensive front imposing their will.
• Gaining more experience for critical young guys (Foster, Fatheree, Chappell, Cooper, Demas, Harmon, etc.)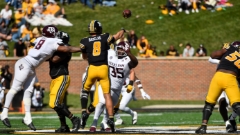 Jamie Maury, TexAgs
Coming out of the half, the Aggies were in complete control at 28-7. This was despite the offense hitting a bit of a lull in the 2nd quarter, very similar to the 3rd quarter against Alabama.
We started off the half with a 2-yard run. The DE got inside of the TE and an unblocked DB blitzed off of the backside to get the tackle. On the next play, Jimbo called a designed pass in the flat for Spiller. You could see Price go in motion and literally block the LB playing man. Spiller would have had a minimum of 15 yards and Zach just put a little bit too much on it. It was the third time he did that. We know he can make that throw; he just has to relax and put that on the RB. A lot of yards left out on the field. On the next play, we got a false start. Then on 3rd & 14, Spiller ran just short of the first down and we decided to punt on 4th & inches. Again, we saw the importance of consistently executing in the little things. Jimbo talks about it often.
After a great punt from Constantinou and good coverage, we pinned the Tigers down on their own three yard line. Mizzou proceeded to go on a 14 play, 97-yard scoring drive that took over five and a half minutes.
The game suddenly went from a blowout that we fully controlled to a two-possession game on the road with plenty of time left for Mizzou to potentially mount a comeback.
But Zach Calzada and the Texas A&M offense would respond and put the game away for good. After completing two great passes to Jalen Wydermyer and Chase Lane for first downs to start the drive, Calzada took a sack. We were facing a daunting 2nd & 27 to go. On the next play, Mizzou was called for a holding penalty when their d-lineman just decided to lay on top of Spiller. Zach then made a poor throw to the sideline and was almost picked, and that set up a 3rd & 17.
Insert your Momentum Changing play of the game.
The talent is there for them to finish the season the way they all want to finish. But it will take a focus on executing and getting better each week as a team and individually.
On 3rd & 17, Calzada stepped up in what might have been the best pocket I have seen the O-Line create all year and fired a pass to Ainias Smith across the middle for 21 yards and the first down.
Little Things, big results. Mizzou decided to only rush four and drop back in coverage. The offensive line protected Zach Calzada, and he patiently stepped up in the pocket and showed off that arm talent we have all know he has. A huge first down, and then the Aggies finished off the drive and put the game away with another 21-point lead.
It was nice to see our quarterback and this offense respond to the only real adversity of the game with such a big-time conversion on third down and ultimately a clutch TD to put the game away.
With South Carolina up next, I believe this team needs to continue to focus on consistently executing the little things. The talent is there for them to finish the season the way they all want to finish. But it will take a focus on executing and getting better each week as a team and individually. Protect Kyle Field next Saturday Night and get to the bye week to get ready for a fun November to close out the 2021 season.
Never miss the latest news from TexAgs!
Join our free email list
PRESENTED BY