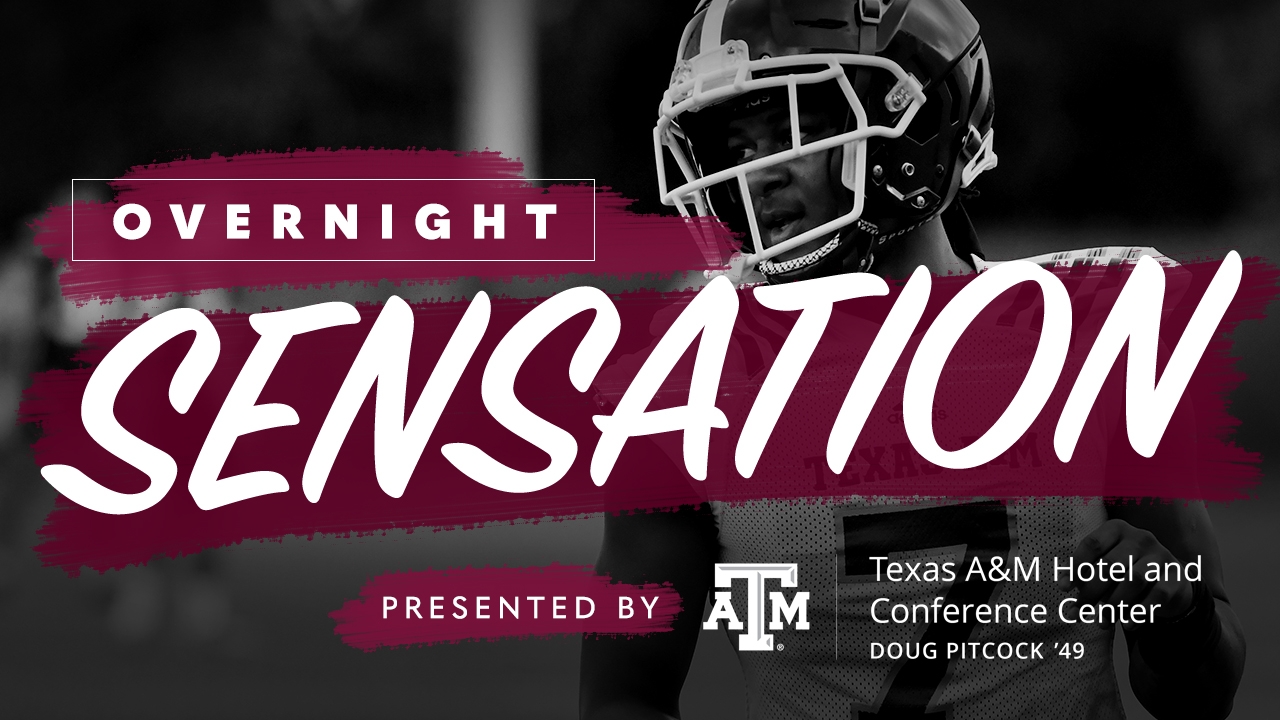 Photo by Jamie Maury, TexAgs
Texas A&M Football
Week Five's Overnight Sensation: Tyreek Chappell, Cornerback
---
Each Monday during the 2021 Texas A&M football season, we'll identify a first or second-year Aggie player who delivered an exceptional performance and earned the distinction of being the week's 'Overnight Sensation.'
---
Ownership said the Kyle Field grackle is ineligible to be this week's overnight sensation.
That said, Tyreek Chappell played a hell of a ballgame on Saturday night and stood out among a defensive unit that surrendered 438 yards to Mississippi State, 408 of which came through the air.
The true freshman cover man posted seven tackles, including three solos.
Perhaps Chappell's biggest play of the night came late with the possibility of an Aggie rally on life support. On third-and-4 with under three minutes left, quarterback Will Rogers seemingly connected with Jaden Walley for a first down. The Bulldogs would've moved the sticks had it not been for Chappell, who delivered a perfectly legal, crushing blow to Walley to break up the pass. Thanks to his clutch play, State was forced to punt the ball away.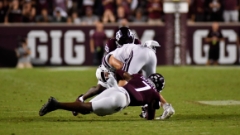 Jamie Maury, TexAgs
That certainly wasn't Chappell's only contribution as he was in on four pass break-ups. Another fine play came earlier in the final stanza with Mississippi State threatening to extend its lead. Rogers looked to the end zone for Malik Heath. Chappell showcased his strong coverage skills and understanding of the rules, never making contact with Heath despite not turning his head around, breaking up a would-be touchdown.
Texas A&M was missing a number of starters in Saturday night's upset loss, including cornerback Myles Jones who has been hobbled by a nagging foot injury. With Brian George also out of the lineup, Chappell earned the start at corner opposite Jaylon Jones and made the most of his opportunity.
Of course, the Aggies must show marked improvement on both sides of the ball if they wish to somehow make 2021 a respectable campaign. For that to happen, youngsters like Chappell will have to continue to contribute.
If the Philadelphia native improves on his showing versus State, Chappell might just help solidify the Aggie secondary.
Chappell's stats vs. Mississippi State
Tackles: 7
Solo Tackles: 3
TFLs: 0
Interceptions: 0
Pass Break Ups: 4
Chappell's 2021 stats
Tackles: 16
Solo Tackles: 5
TFLs: 0.5
Interceptions: 0
Pass Break Ups: 4
Never miss the latest news from TexAgs!
Join our free email list
PRESENTED BY