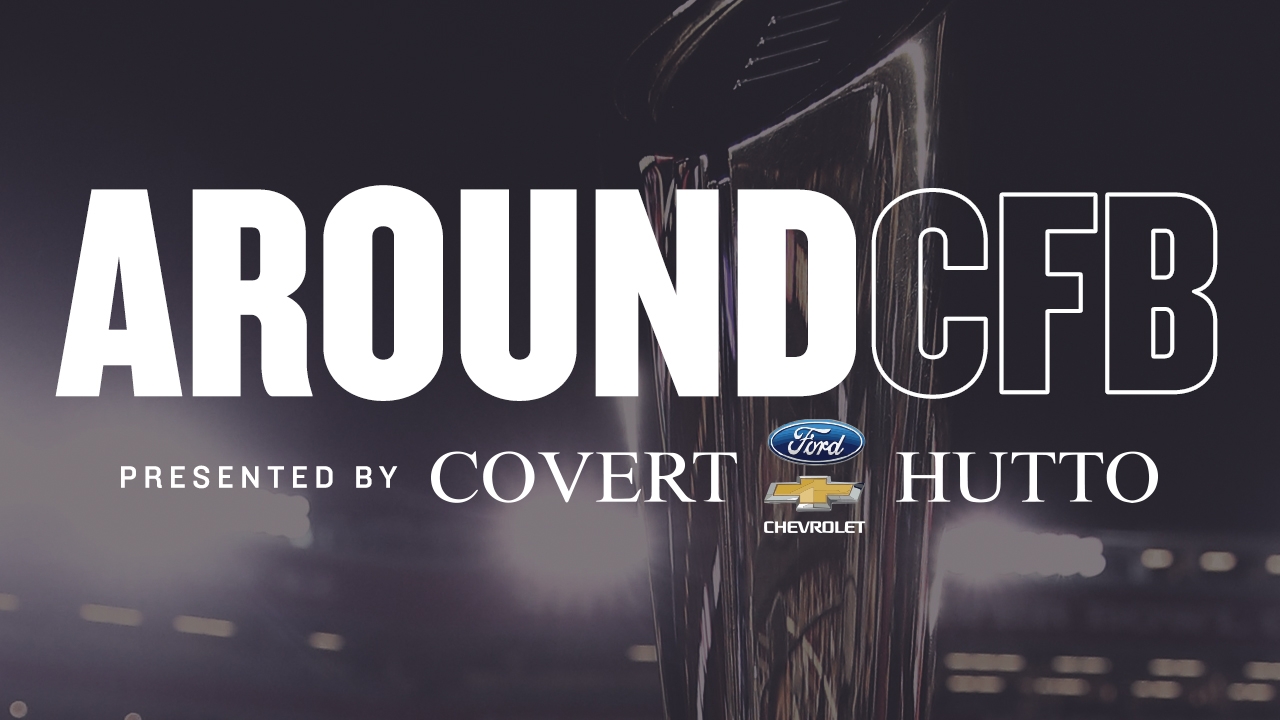 Photo by Mark Rebilas-USA TODAY Sports
Texas A&M Football
Around CFB: Ocean-bound conferences taking on water early in 2021
---
College football conferences with oceans in their name had a tough first week.
The Atlantic Coast Conference and Pacific-12 went 6-6 in non-conference games. And on closer inspection, the ACC was 0-4 against Power-5 opponents, while the Pac-12 was 1-2.
Perhaps the ACC's most embarrassing moment was Georgia Tech's 22-21 loss to Northern Illinois, which last season was winless against an all-MAC schedule.
The Pac-12 did them one better when then-No. 20 Washington falling at home to FBS Montana, 13-7.
However, the Pac-12 did have reason to boast with UCLA's 38-27 upset of then-No 16 LSU. That was cause for great celebration and even greater predictions in the Rose Bowl.
"I'm so happy for this community, so happy for this team. It's a long time coming," quarterback Dorian Thompson-Robinson said. "I know the Bruin fans had to wait a while, but we got things rolling in the right direction now."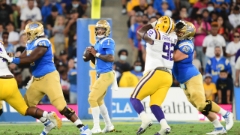 Gary A. Vasquez-USA TODAY Sports
Thompson-Robinson, who passed for 260 yards and 3 touchdowns, might be right. The Bruins are certainly trending upward in their fourth season under coach Chip Kelly.
But then Thompson-Robinson might have gone too far.
"It's not our goal to beat LSU," Thompson-Robinson said. "It's our goal to win the whole thing."
"The whole thing" would be interpreted as the national championship. The Bruins should not just pump the brakes, but slam on them in that regard.
This isn't the first time the Bruins have posted what appeared to be a big early-season victory over an SEC opponent only to watch their visions to grandeur go dark.
Lest we forget the 2017 opener when UCLA rallied from a 34-point deficit to defeat Texas A&M 45-44. Those Bruins finished 6-7.
In 2009, they won at Tennessee 19-15. They finished 7-6. The previous season in the Rose Bowl, the Bruins defeated the Volunteers 27-24 in overtime. They finished 4-8.
The Bruins must buck that trend. But at least they gave the Pac-12 reason to brag.
They certainly didn't get it from No. 11 Oregon escaping with a 31-24 victory over Fresno State, USC's 30-7 victory over San Jose State or three wins over FBS opponents.
Still, the Pac-12 had a better opening week than the ACC.
The ACC's biggest win was also one of its worst losses as Virginia Tech upset No. 10 North Carolina.
After that, their best showing might have been Florida State's 41-38 overtime loss to Notre Dame. That offers some hope for a program that hasn't managed a winning season since Jimbo Fisher left to coach A&M.
Clemson also sustained a respectable 10-3 loss to Georgia, which proved to be a leading national championship contender.
It's sad if the ACC has gotten to the point of celebrating close losses. The Pac-12, at least, has UCLA.
Heisman Watch (if my ballot was due today)
1. Bryce Young, Alabama, QB: Here we go again. In his first start, Young passed for 383 yards and 4 touchdowns in a 44-13 victory over Miami.
2. Kenneth Walker, Michigan State, RB: It's not uncommon for obscure players to emerge and win the Heisman. Could Walker be next? He rushed for 264 yards and scored touchdowns on runs of 75, 3, 5 and 6 yards in a 38-21 victory over Northwestern.
3. Jack Coan, Notre Dame, QB: A transfer from Wisconsin, Coan starred for the Irish in a 41-38 victory over Florida State. He threw for 366 yards and four touchdowns.
4. C.J. Stroud, Ohio State, QB: The first-time starter struggled in the first half but came on strong. In the second half, he threw touchdown passes of 38, 56, 70 and 61 yards. He finished with 294 passing yards and 4 TDs in a 45-31 victory over Minnesota.
5. Matt Corral, Ole Miss, QB: Corral passed for 381 yards and a touchdown and rushed for another 55 yards and a touchdown in a 43-24 victory over Louisville.
Predicted Playoff Participants
1. Alabama: The Tide showed no reason to believe they're not still dominant.
2. Ohio State: With a win over Oregon on Saturday the Buckeyes can put a dent in the Ducks' hopes and boost their own resume'.
3. Oklahoma: The Sooners looked vulnerable against Tulane, but who's going to beat them? Iowa State looked worse against Northern Iowa.
4. Georgia: At this point, the win over Clemson would give the Bulldogs an advantage over any one-loss team.
This week's best matchups
Oregon at Ohio State: The Ducks have gotten a lot of preseason hype. Here's a chance to prove it's valid.
Iowa at Iowa State: The Hawkeyes looked like a Top Ten team last week. The Cyclones did not.
Texas at Arkansas: Longhorns fans will be crowing about how easy it is to win on the road in the SEC. That is, if Texas does win.
Utah at BYU: A rivalry underrated for its nastiness. And both teams are pretty good.
Missouri at Kentucky: Hey, it's a light week. This was supposed to be reserved for Washington at Michigan until the Huskies played dead against Montana. At least Missouri-Kentucky is a conference game. The winner probably finishes third in the SEC East race.
Never miss the latest news from TexAgs!
Join our free email list
PRESENTED BY