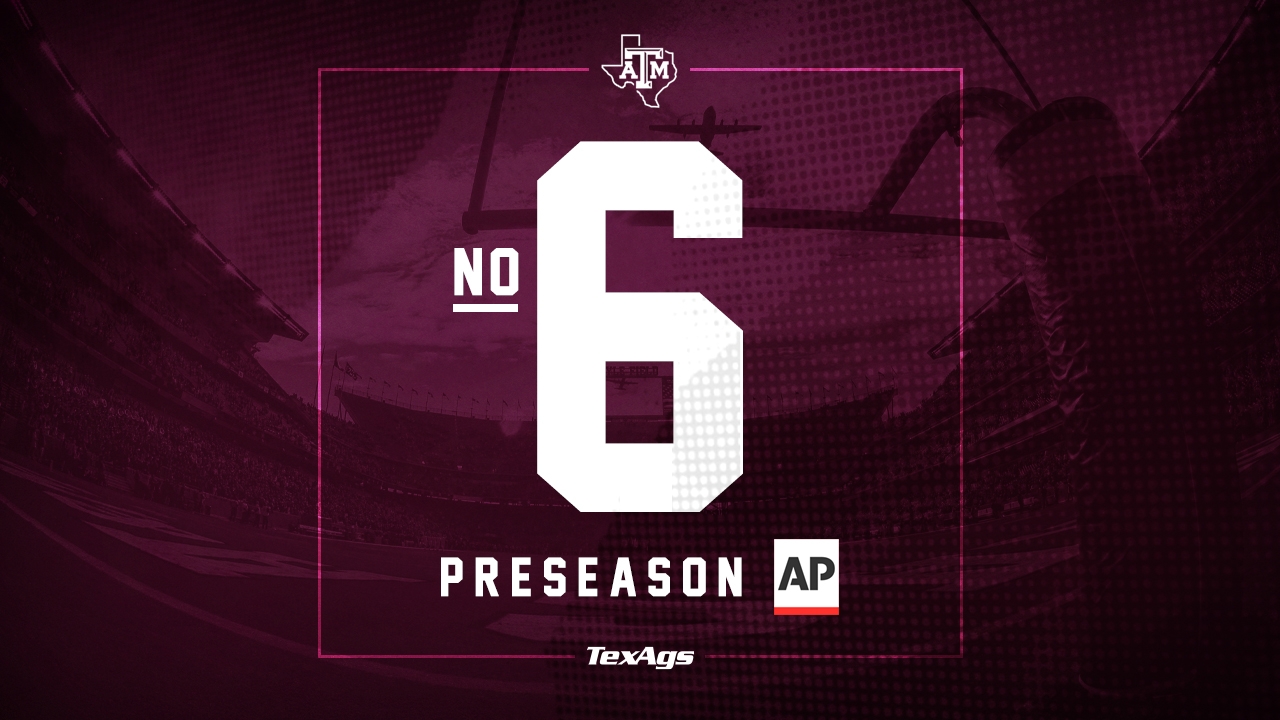 Texas A&M Football
Texas A&M ranked No. 6 in preseason Associated Press Poll
---
There's something to be said for consistency, I suppose. Or something like that.
In any case, the Associated Press preseason poll was released on Monday and ranked Texas A&M sixth in the country. The Aggies were also ranked sixth in last week's preseason Coaches Poll. Jimbo Fisher's squad enters the 2021 season fresh off an Orange Bowl victory and a No. 4 finish in 2020's final AP poll.
In both preseason polls, Texas A&M sits just outside a top five that includes consensus No. 1 Alabama, Oklahoma, Clemson, Ohio State and Georgia. The AP ranks the Sooners second and Clemson third while the Coaches Poll reversed those two.
That's a consensus top-six that includes three SEC teams plus OU, who is scheduled to join the league no later than 2025. The top 25 also includes No. 13 Florida and No. 16 LSU, while the Longhorns appear at No. 21.
---

Full 2021 Preseason AP Poll:
1. Alabama
2. Oklahoma
3. Clemson
4. Ohio State
5. Georgia
6. Texas A&M 🤠
7. Iowa State
8.Cincinnati
9. Notre Dame
10. North Carolina
11. Oregon
12. Wisconsin
13. Florida
14. Miami
15. USC
16. LSU
17. Indiana
18. Iowa
19. Penn State
20. Washington
21. tu
22. Coastal Carolina
23. UL Lafayette
24. Utah
25. Arizona State
Never miss the latest news from TexAgs!
Join our free email list