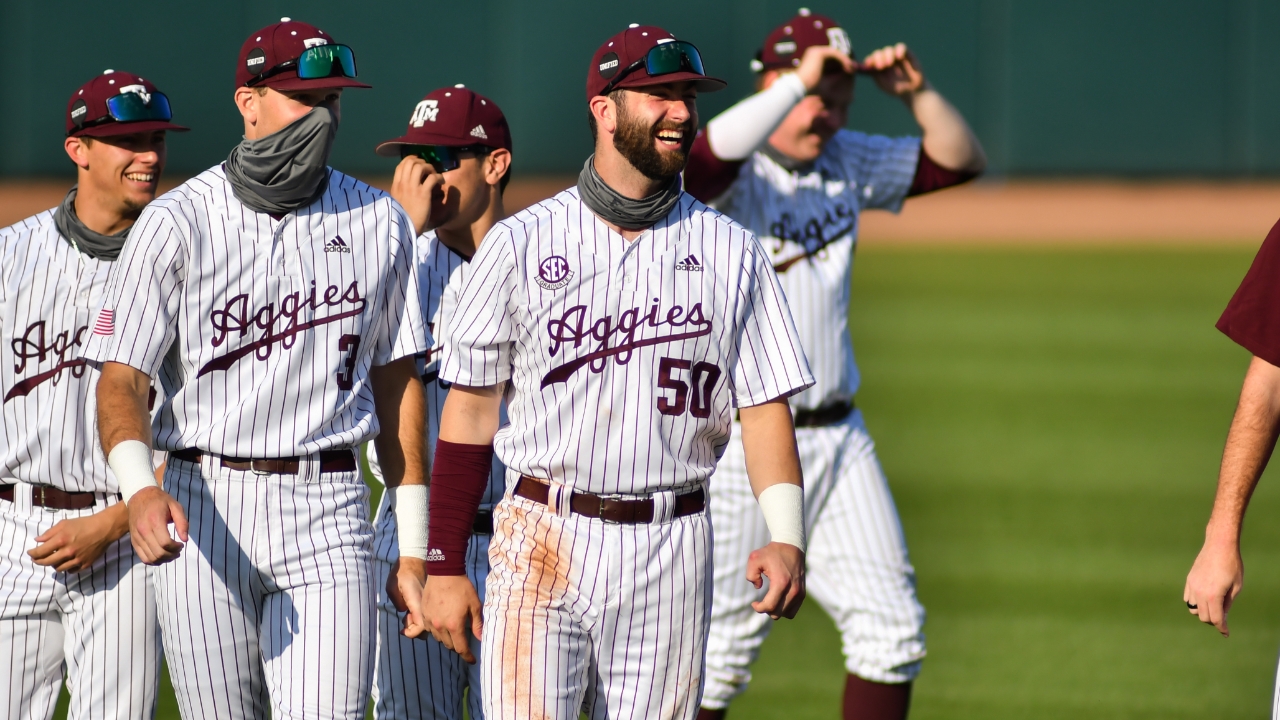 Photo by Jamie Maury, TexAgs
Texas A&M Baseball
Scheschuk weighs in on Will Frizzell's special season and power surge
---
Key notes from John Scheschuk interview
I had a lot of fun being in the booth with Andrew Monaco and Scott Clendenin. Andrew is a pro's pro. He is such a professional, and he makes it so easy. What a great hire by Texas A&M. He is a great ambassador and does a great job.

This year has obviously been a disappointment for the program. In my time on the show, we have talked about a lot of great baseball, but this season isn't it. I feel like this season just never really gotten off the ground. I don't think there is one catastrophic element that they're not executing in, but they're just not really great at anything.

I think this team, despite the struggles, is still going out there and battling every day against some of the top teams in the country. This team has some talent, maybe not top five talent, but they do have some good players. They have some good wins as well. Look at the midweek win over Texas. Still, I have loved the fight you've seen from them against some of these top teams in the SEC.

I cannot believe we have gone since 1999 without a guy hitting 20 home runs. That's incredible. The weekend for Will Frizzell against Ole Miss was something of legend. I got a front-row seat for some of Daylan Holt's amazing weekends, and that's the kind of herculean effort you saw from Frizzell this weekend. It's even more amazing when you think about all the injuries that Will has overcome throughout his career to get to where he is now. I hope he carries this on to a great pro ball career.

When you can hit for power to all fields as Will Frizzell does, then be able to react to that inside fastball as we saw on Sunday, that's when you become an elite hitter. He has always been this kind of hitter in my mind. It's just that the injuries have held him back.

I think his work in the field with his glove shows how great of an athlete he is. The glove combined with this elite bat just shows me that he's going to turn this into a pro ball career. I'll be excited to watch.
Never miss the latest news from TexAgs!
Join our free email list