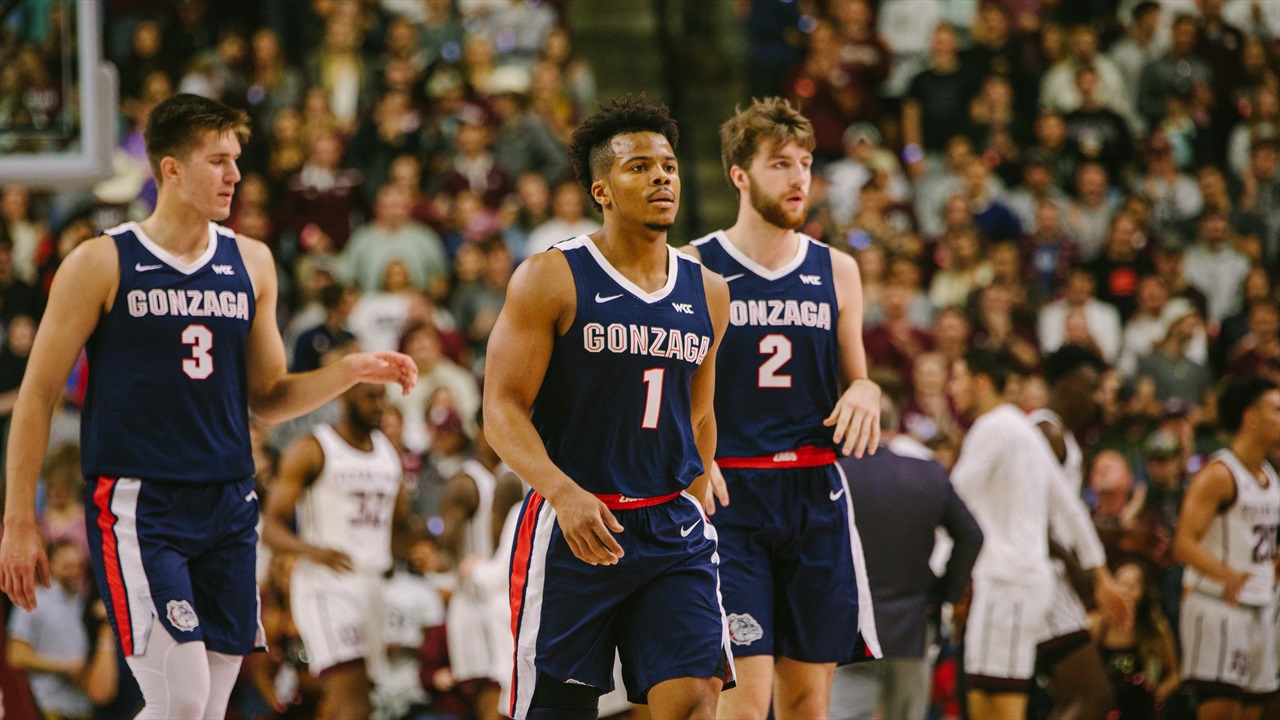 Photo by Rey Romo, TexAgs
Texas A&M Basketball
Admon Gilder offers his perspective on Gonzaga's run to the title game
---
Key notes from Admon Gilder interview
That game on Saturday was so exciting. We're excited to be here around the GU fans and program. Everybody is excited right now, and we want to see these guys make history. They're one game away. In overtime, that whole gym was going crazy. When Jalen Suggs hit that buzzer-beater, I tried to run out of the gym.

Suggs has been a winner since high school. He was an All-American in football and basketball. He brings so much to the team, and he is an incredible leader. Since day one, he has helped lead this team to an almost perfect season.

Drew Timme is from Dallas, and he's representing for the city right now. I've said for a long time that Texas kids can play with the best, and he's proving that right now.

I was at A&M when Timme was a recruit, and he told me A&M was his second choice. You can put that one on me as well as Mark French. I think A&M is a school that a lot of kids should consider. I was glad to be part of both the A&M and Gonzaga programs.

It seems like Timme is getting better every single day. He is playing with so much confidence and swag. It might be a Dallas thing. Give credit to his parents and family. They have done such a good job supporting him, and they do not miss a game. If Drew Timme is on that court, his parents are somewhere in the stands.

I think Gonzaga matches up well with Baylor. The Bears have multiple guards who can defend and score it. The Zags can score and defend with the best of them. Davion Mitchell and Corey Kispert are going to be fun to watch. At the end of the day, I think my Zags are going to take it all.

With Timme, you have to push him off the block. If he gets to his spot, it's an automatic bucket. You can't help off Kispert. When Timme has so much space, it's big for him. You can double him a little bit, but Baylor has to try and pressure him a little early in the game.

When the ball goes up, I want to see what Scott Drew is going to do. Who is he going to put on who? Same with Mark Few. I'm interested to see how the game plan plays out.

The 3-on-3 tournament ended yesterday. We won five games and lost in the quarterfinals. It was a lot of fun. If you get the chance to play 3-on-3, I highly recommend it because it's a great experience.
Never miss the latest news from TexAgs!
Join our free email list