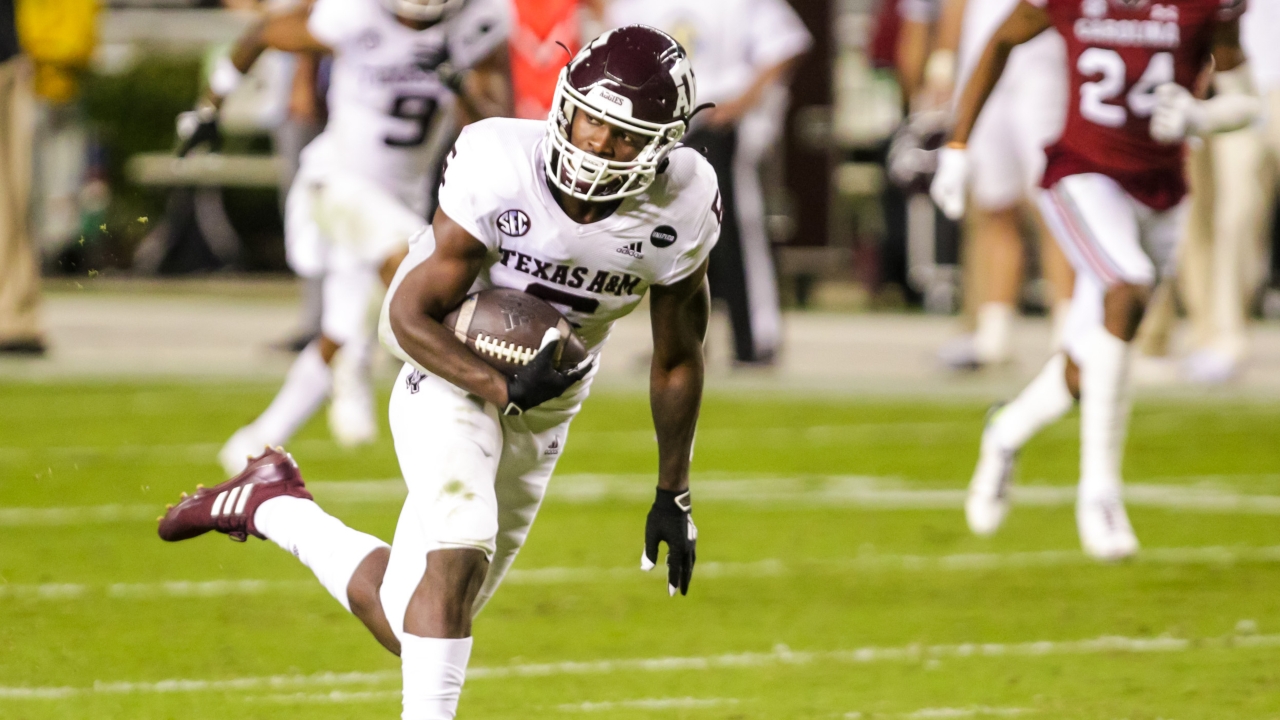 Photo by Jeff Blake-USA TODAY Sports
Texas A&M Football
Greed for Speed: Achane's success highlights A&M's love for speedsters
---
Mickey Goldmill was ahead of everyone. As far back as the late 70s, he understood the value and weaponry of pure, unbridled speed.
That's why the Goldmill encouraged Rocky Balboa to eat lightning and (defecate) thunder. True, Goldmill and Balboa are fictitious characters, but that's as irrelevant as the Longhorns in December.
The message endures. There is a need for speed … greasy, fast speed.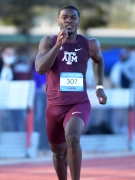 Errol Anderson
The Aggies have it in Devon Achane, who has the gift of swift.
Achane is turning Texas A&M football fans on to Track & Field. By now, you know the freshman from Fort Bend Marshall High School turned in a blazing 20.31 time to finish second in the 200-meter dash at the Texas Relays last week.
It was just Achane's second meet of the season. It was just a little more than two months after he was named Orange Bowl's Most Valuable Player.
The qualifying time for the United States Olympic Trials is 20.24 seconds. Achane likely will hit that mark before May.
"I'm happy for him," Texas A&M football coach Jimbo Fisher said. "He is such a tremendous young man. Achane is a very quiet, 'Yes sir, no sir, go-to-work, tough (guy).' He's a football player running track. I mean that from a toughness (standpoint). In football, he is a physical, tough, competitor.
"He went from 20.7 in his first meet and then the prelims — and I know you can ease up a little — to 20.31 in the finals. To drop that much and run his PR (personal record); You're just scratching the surface. I think a lot of that comes from his personal competitiveness. That's the kind of player he is. I was very excited for him."
Aggies are growing more and more excited for Achane and his potential of someday reaching the Olympics. If anybody can lead him there, it's A&M's legendary track & field coach Pat Henry.
But let's be honest here: The vast majority of the interest in Achane's track speed is based on how it translates to the football field.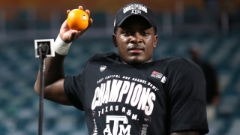 Jasen Vinlove/USA Today Sports
As Fisher said, Achane is a football player running track. He combines scintillating speed with surprising power. He can also cut on a dime.
He demonstrated that combination of speed and power on a pivotal 76-yard touchdown run against North Carolina in the Orange Bowl. He also showed it on a 30-yard touchdown run against Arkansas.
Achane has Tony Dorsett-like qualities. That's not to imply he'll be as productive as the 1976 Heisman Trophy recipient from Pittsburgh, but watching Achane's running style reminds me of Dorsett, who was lightning fast and deceptively powerful.
They were also of similar size. Last season, Achane was listed at 5-foot-9, 185 pounds. Dorsett was 5-11, 175 as a freshman in 1973 and 5-11, 192 when he left Pitt.
There is no comparison between Dorsett's freshman productivity and Achane's. Dorsett rushed for 1,686 yards on 318 carries in his debut season. Achane rushed for 364 yards on 43 carries.
However, for argument's sake, it should be pointed out that Achane had four carries or less in seven of A&M's 10 games. In those seven games combined, he had just nine total carries.
In the other three games against South Carolina, Auburn and North Carolina, Achane rushed for 304 yards on 34 attempts for an average of 8.9 yards per carry.
Though Achane must get more carries in 2021, he should not be elevated to the starting lineup. Starter Isaiah Spiller is a 1,000-yard rusher with All-Southeastern Conference acclaim and an NFL future.
Spiller's tenacious, powerful running style wears defenses down. Then A&M can attack tiring defenses with the fastest running back on the planet.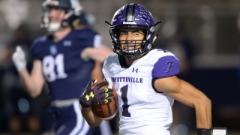 Andy Shupe/Northwest Arkansas Democrat-Gazette
While Achane has provided A&M's need for speed, the Aggies aren't satisfied.
A&M has added speedsters Yulkeith Brown and Amari Daniels of Miami and hold a commitment from Isaiah Sategna‍ of Fayetteville, Ark. The Aggies are also diligently recruiting Brenen Thompson‍ of Spearman and Chris Marshall‍ of Houston.
A&M doesn't just have a need for speed but a greed for speed. There is indeed a need to feed the greed for speed to succeed.
Mickey Goldmill agreed, and he knew there was a need for speed to beat Apollo Creed.
Never miss the latest news from TexAgs!
Join our free email list