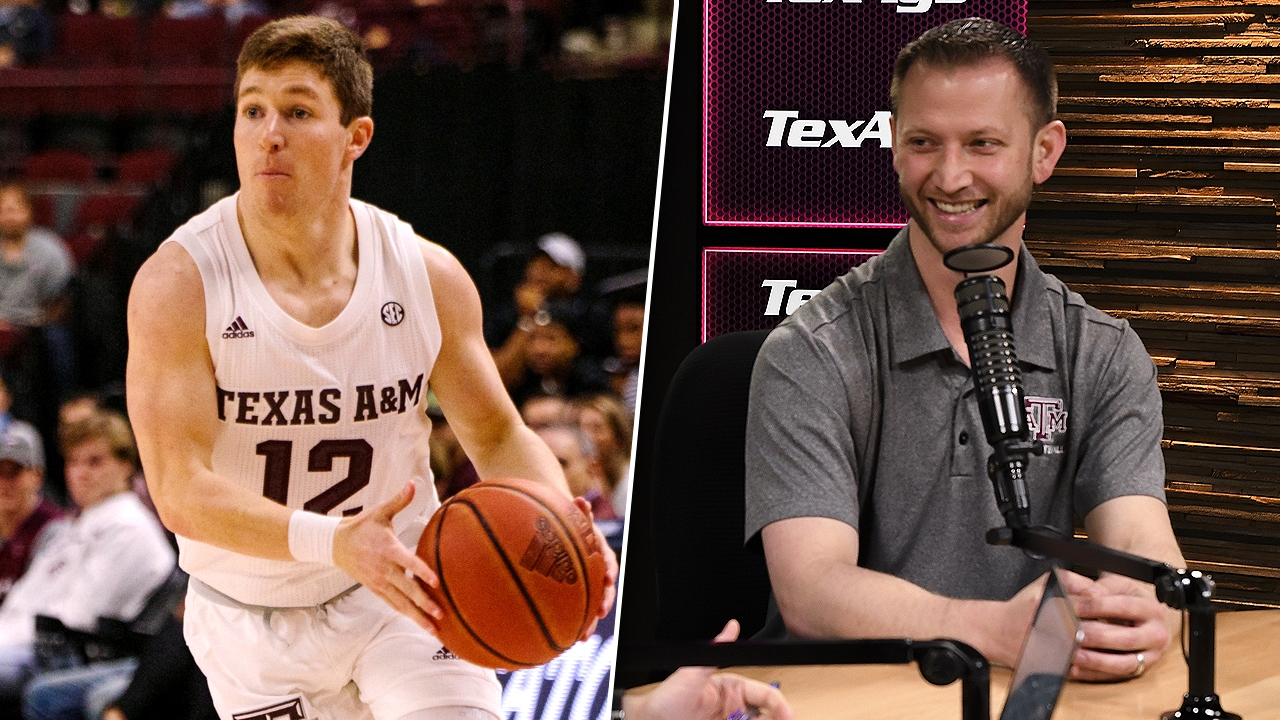 Texas A&M Basketball
Lee & French share their thoughts on A&M's season-ending loss
---
Following Texas A&M's season-ending loss to Vanderbilt in the SEC Tournament on Wednesday night, former basketball players Logan Lee and Mark French joined to discuss the game and offered their closing thoughts on the season as a whole.
---

Key notes from Mark French interview
Emanuel Miller is a big-time guy. I saw him take a step that will hopefully carry into the offseason. However, to me, the biggest takeaway from the game vs. Vanderbilt was Hassan Diarra. It was encouraging to see him play well.

You felt Scotty Pippen Jr.'s presence through the TV screen. His impact was way larger than the box score. A&M just hasn't had that guy with that sort of impact on his team.

In Buzz's postgame, he talked about Eman's spirit. We need some of that spirit, personality and charisma. Not just from the players but the program and fanbase. There is no reason why we shouldn't be competitive every year and make a decent run every few years. We have everything here, but we need collective thought. That is when basketball gets fun.

We abandoned cover-two because you need a lot of practice time for that. This meant we would play zone, which fascinates me, and I think it is the most unique defense I've ever played in. We can look at the Xs and Os of this year's defense, but I don't think it would do anyone any good. It's more Jimmys and Joes than it is Xs and Os.

A lot of guys could have packed it in, changed coaches and transferred. As a friend of Jay Jay Chandler and Savion Flagg, I'm just proud of them. I didn't know Quenton Jackson as much, but that team was so close that I feel like I knew him more. I hope they pursue grad transfers that fit their style more. I believe these are all guys who can end up playing professionally at some level. Years from now, we're going to look back and see how these guys laid the groundwork for what is hopefully an amazing stretch coming.

Emanuel Miller is now the face of Aggie Basketball. I think it's time we start treating him as such. He is a star, and we should be excited about that.

Buzz always says, "When things are good, be aggressive. When things are bad, be more aggressive." I think you're going to see a sense of urgency in that program for the first time since Billy Clyde Gillispie was roaming the sidelines. I can't help but think we're going to figure things out and start winning big.
Never miss the latest news from TexAgs!
Join our free email list