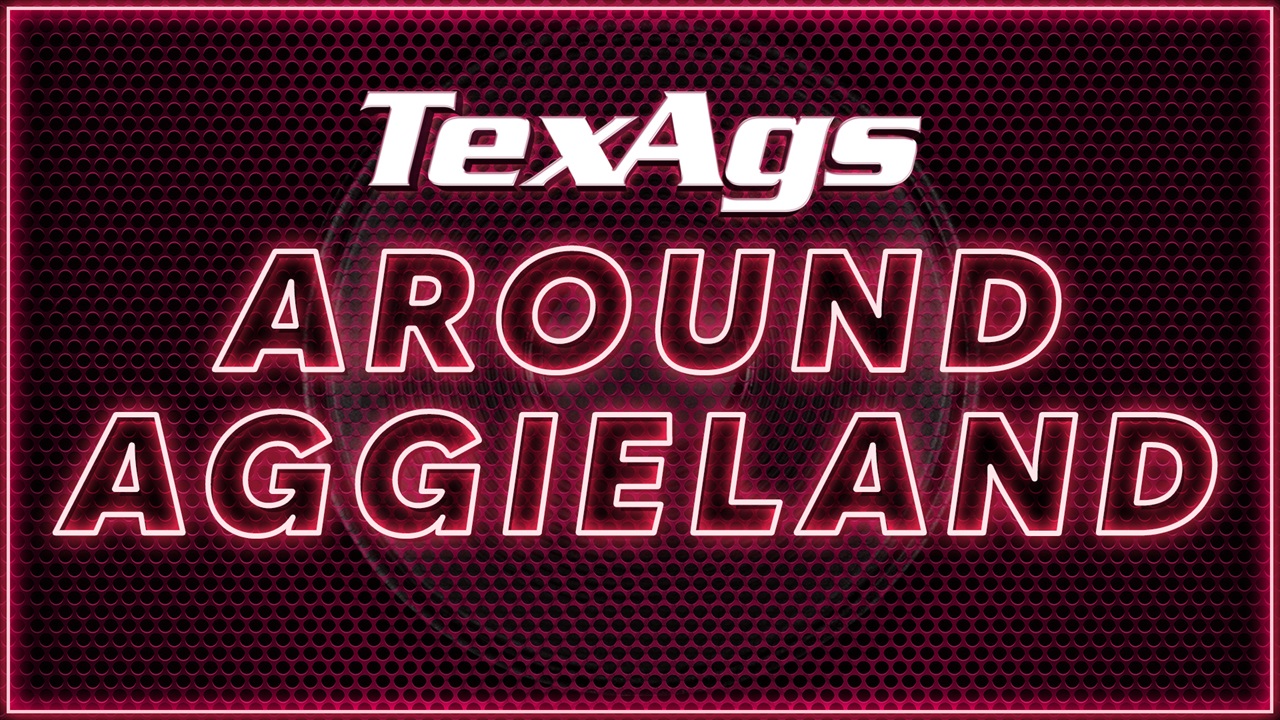 Texas A&M Basketball
Around Aggieland (2/5)
---
During Friday's edition of TexAgs Radio, the fish bowl's own Richard Zane joined to share updates from the latest in Aggie Athletics as there is plenty to run down from the hardwood, the tennis court and much more.
---
Women's Basketball (17-1, 8-1 in SEC play)
No. 7 Texas A&M avenged their earlier loss to LSU with a 54-41 victory over the LSU Tigers on Thursday night.
The Aggies trailed by as many as 10 points early in the contest and were still trailing before Aaliyah Wilson hit a three as time expired in the third quarter to give A&M a 39-37 advantage heading into the final stanza, and they never trailed again.
Kayla Wells led all scorers with 14 points, while Wilson added 11.
Wilson and Jordan Nixon were +22 and +20, respectively, on the night.
The Maroon & White shot 47% from the field and 46% from three.
The Aggies have another big matchup on Sunday afternoon as they host No. 16 Arkansas at Reed Arena. Tip-off is scheduled for 2:00 p.m. CT and will air on the SEC Network.
In January, A&M defeated then-No. 13 Arkansas in a thriller in Fayetteville, 74-73. Nixon scored five points in the final 30 seconds, including a layup that beat the buzzer for the win.
The Aggies were originally slated to face Tennessee on Sunday, but due to COVID-19 issues within the Lady Vols' program, the Southeastern Conference made some scheduling changes. A&M and Arkansas were originally set to play face each other next weekend.
Men's Basketball (8-7, 2-6 in SEC play)
It was announced on Tuesday evening that Texas A&M men's basketball has halted all team activities due to COVID-19 issues within the Aggie program.
The list of players, coaches and staff members affected by the virus has not been announced and likely will not be announced.
As a result of A&M's pause activities, the Aggies' contests with Vanderbilt (scheduled for Wednesday, February 3) and Arkansas (scheduled for Saturday, February 6).
Currently, Texas A&M's February 10 matchup with Georgia has not been postponed. Whether or not that game is played remains to be seen. Tip-off between the Aggies and Bulldogs in Bryan-College Station is still set for 6:00 p.m. CT on the SEC Network.
Volleyball (4-4, 4-4 in SEC play)
Bird Kuhn and the Aggies were slated to resume their season with a pair of matches against the Tennessee Volunteers over the weekend, but those contests were postponed due to COVID-19 issues within the Aggies' program.
This is the second time the Maroon & White have had the restart of 2020-2021 canceled or postponed following Auburn's announcement that the Tigers would not be playing volleyball this spring a week ago.
Currently, Texas A&M's February 10 match at South Carolina and the following February 11 match between the Aggies and Gamecocks is still scheduled to be played.
Track & Field
The Aggies will be running in the Charlie Thomas Invitational this Saturday in Bryan-College Station. The meet begins at 3:00 p.m. CT at the Gilliam Indoor Stadium and will stream live on SEC Network+.
Women's Tennis (6-1, 0-0 in SEC play)
On Tuesday, the Aggies defeated TCU, 4-3, in Fort Worth.
To open the match, A&M took the doubles points thanks to victories from Riley McQuaid & Jessica Anzo (6-3) and Renee McBryde & Doretha Faa-Hviding (6-4).
Jayci Goldsmith won her match in straight sets over Tate Schroeder (6-4, 7-6).
Faa-Hviding won her match in straight sets over Addy Guevera (6-1, 6-4).
The final singles match to finish was between McQuaid and Isabel Pascual Montalva, with McQuaid prevailing in a thriller (6-3, 4-6, 6-3).
Texas A&M is back in action on Sunday as the Aggies host No. 20 Baylor at the Mitchell Tennis Center. The action begins at 12:00 p.m. CT.
Men's Tennis (2-0, 0-0 in SEC play)
On January 23, No. 11 Texas A&M defeated No. 21 Pepperdine in the ITA Kick-Off Weekend in Ann Arbor. While the Aggies were in Michigan, the University of Michigan halted all athletic activities for two weeks, meaning the tournament could not be completed, and the Aggies' match with No. 15 Baylor would need to be rescheduled.
No. 9 A&M will meet the No. 4 Bears on Sunday, February 7, in Dallas at the SMU Tennis Complex.
The Aggies will also face Tulsa and Louisiana Lafayette on Saturday, February 6, in Dallas.
Never miss the latest news from TexAgs!
Join our free email list