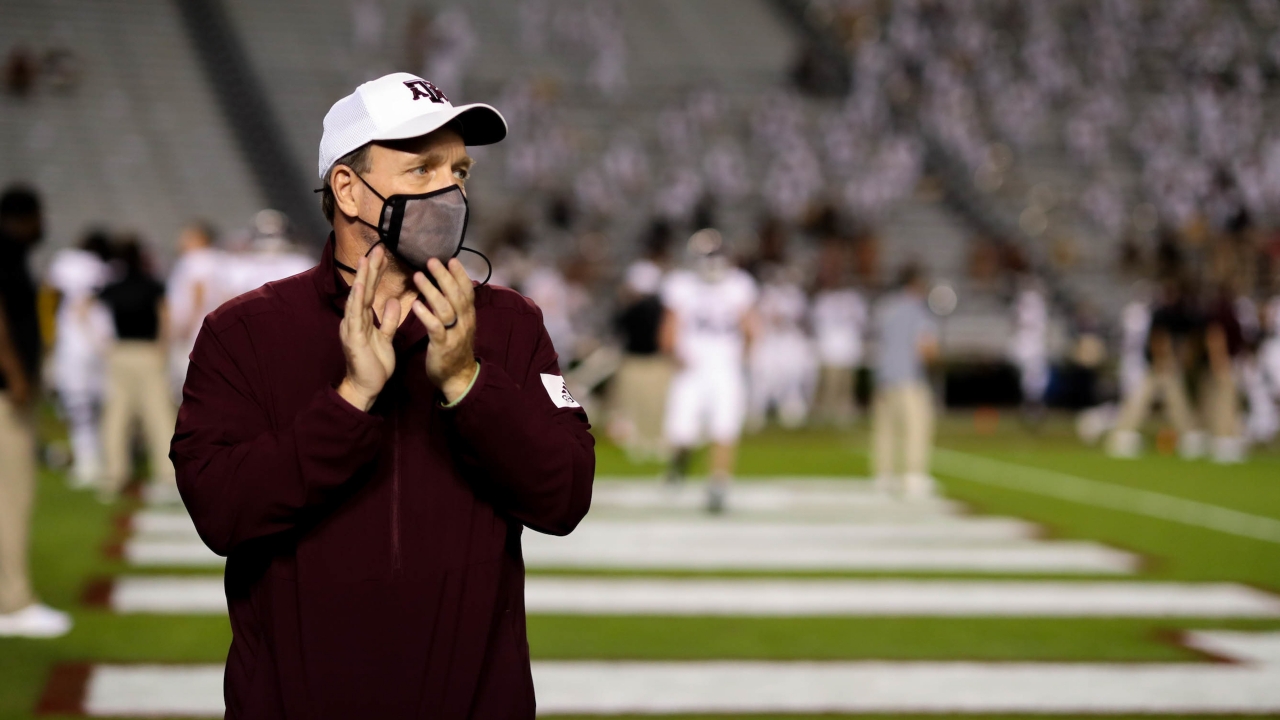 Photo by Craig Bisacre
Texas A&M Football Recruiting
Jimbo Fisher's '21 class another step towards A&M's championship goals
---
Key notes from Jimbo Fisher interview
I think our program and this recruiting class is being built the right way. These are great young men and guys who have their priorities set on being champions. Hopefully, we can maintain this and keep it going.

The part I'm most proud of how we've transitioned into how we've done all of this with all the changes in recruiting this year due to COVID-19. We've still got our vision and were able to get the visualization part of Aggieland to the guys. Marshall Malchow has done a great job. Our academic and support people have been fantastic. There are a lot of people involved, and it's not easy. I'm so proud of that from all of our people.

The hardest part for me is how you haven't been able to see the kids and watch them play or workout this season. Those personal interactions are so important. Zoom calls help, but you don't get to fully experience their personalities and everything that makes the recruits special people. All of that enhances our ability to recruit them to Texas A&M.

The guys that came in at the midterm have been fantastic in the weight room and academically. Kids are so much mature now than they have been. They look great, too. We hit on all of them, and we did not miss. It has gone from "These are great young men" to "These guys look like men." Nobody is a "fat" guy. They are all big-bodied, strong guys.

This is a championship-caliber offensive line group. When you can control the line of scrimmage in this league, it makes a world of difference. We have size, length, mass, and athleticism, as well as knowledge and intelligence. We've done so well in the trenches. The linemen play a big part, but you have to sign elsewhere too. We have length, size, mass, power, intelligence, and all of it. They pass the eyeball test, and when you meet them, you'll love these young linemen.

When you're recruiting, you're buying Texas A&M. I always tell our players: Your actions speak so loud that I can't hear what you're saying. When we win bowl games like that, it pays off. It's becoming a reality, and guys can see themselves winning here. To recruit, the visualization aspect is so important. When you can see things, that's when it's a reality. That is starting to happen. Hopefully, we can sustain it. It's coming together.

Eli Stowers‍ is competitive, smart, accurate with the ball, and he's a winner. Everything about him is a winner. We're excited about what he could be.
Never miss the latest news from TexAgs!
Join our free email list