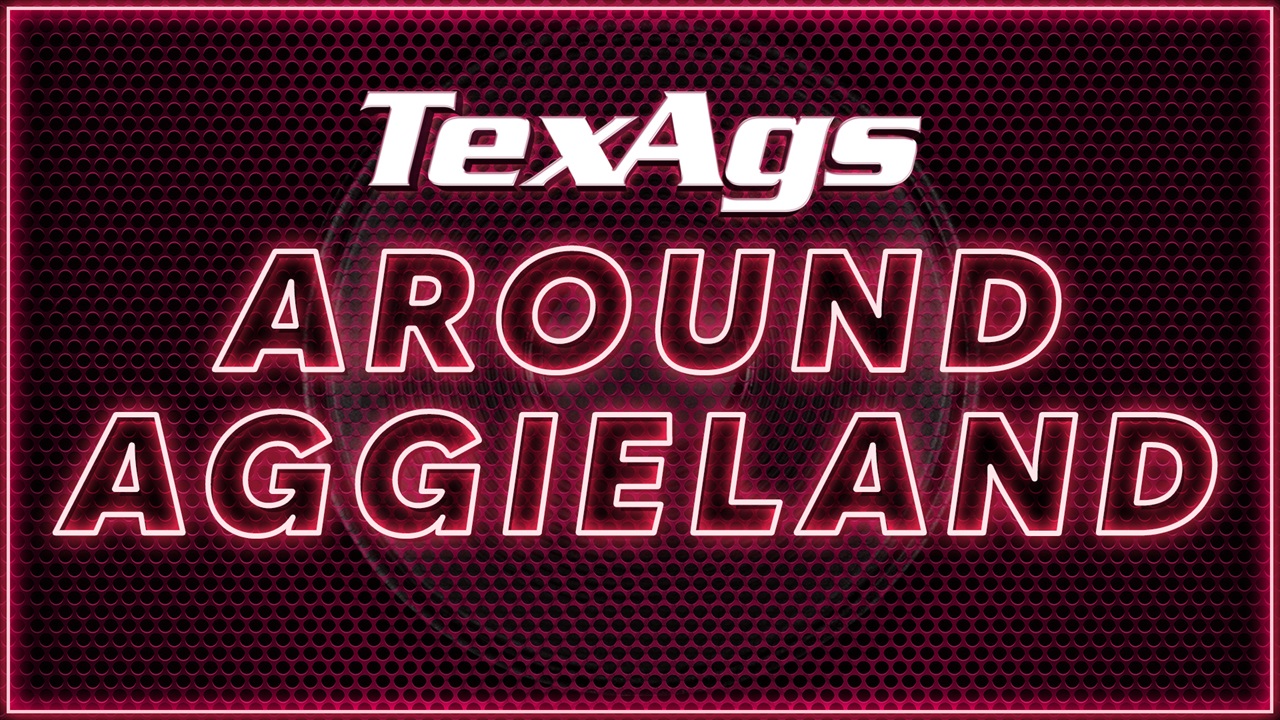 Texas A&M Basketball
Around Aggieland (1/18)
---
During Monday's edition of TexAgs Radio, Richard Zane joined to take us Around Aggieland and provided updates from the hardwood, the pool and the track as it was a busy weekend for the Maroon & White.
---
Women's Basketball (13-1, 4-1 in SEC play)
No. 7 Texas A&M hosted No. 14 Mississippi State on Sunday afternoon and absolutely dominated the Bulldogs, 69-41.
Before the game, N'dea Jones was honored for setting the program record for double-doubles in a career with her 34th at Arkansas and 35th at LSU the week before. Jones finished with 8 points and 5 rebounds.
The Aggies held the Bulldogs to just three points in the first quarter, an all-time low scoring output for a single quarter in Mississippi State's program history.
Kayla Wells finished with 19 points to lead all scorers. Aaliyah Wilson scored 15, and Ciera Johnson posted a double-double with 14 points and 12 boards.
The Aggies are off during the midweek and return to action on Sunday as they travel to Columbia, Missouri, to face Mizzou. Tip-off for that game is 4:00 p.m. CT on Sunday and will air on the SEC Network.
Men's Basketball (7-5, 2-4 in SEC play)
After defeating Mississippi State on Wednesday, Texas A&M fell to No. 17 Missouri on Saturday afternoon, 68-52.
A&M led 24-17 with 4:04 left in the first, but the next 15 minutes were disastrous as Mizzou went on a 10-0 run to close the half and began the second with a 21-5 run to put the Aggies away.
Sophomore guard Andre Gordon scored a game-high 19 points, and senior guard Jay Jay Chandler added 11. Mizzou's Dru Smith scored 15, and Jeremiah Tilmon had 14.
The Aggies are back in action on Wednesday night as they travel to Nashville to face Vanderbilt. Tip-off is scheduled for 6:00 p.m. CT and will air on ESPN2.
On the recruiting front, Buzz Williams & Co. welcomed the transfer of UConn big man Javonte Brown-Ferguson, who announced on Friday evening that he's coming to Aggieland.
Brown, a freshman from Toronto, has played in two games for the Huskies this winter, playing four minutes.
While he does come in at the mid-term, Brown will not be eligible for play until next season.
Swimming & Diving
The Aggies were in action on Friday as the men's team competed against SMU in Dallas at the Robson & Lindley Aquatic Center.
They defeated the Mustangs, 170-130.
The men's team is back in action on Saturday, January 23, as they face LSU at the Rec Center Natatorium. A&M will honor their seniors before the last meet of the year, which will begin at 11:00 a.m. CT
The women's team is in action on Thursday as they host SMU at the Rec Center Natatorium. The meet will begin at 4:00 p.m. CT. They'll also compete against LSU on Saturday along with the men's team.
Track & Field
The Aggies opened their 2021 Indoor Season on Saturday at the Ted Nelson Invitational in Bryan-College Station.
It was the Aggies' first action in 322 days.
Senior Bryce Deadmon won the 400m with a time of 45.68, a world-leading time to open the season. That time broke an 11-year meet record of 46.01. Deadmon led the country in the 400m last year.
Freshman Athing Mu won the 800m with a time of 2:01.07, which is also a world-leading time to begin the season. Mu's time is the fifth-fastest in collegiate indoor history.
Tyra Gittens set a school record in the long jump with a mark of 6.62m/21-8.75 in her first attempt, which set the Trinidad and Tobago national record and currently ranks second in the world.
A&M returns to the Gilliam Indoor Stadium on Saturday, January 23, to compete in the Aggie Invitational.
Men's Tennis
No. 11 Texas A&M is in action on Tuesday as the Aggies travel to face Ole Miss in Oxford. Play begins at 1:00 p.m. CT at the Palmer/Salloum Tennis Center.
Women's Tennis
The Aggies are in action on Monday, January 18, with a pair of meets, both of which will be contested at the Mitchell Tennis Center in Bryan-College Station.
Houston at 1:00 p.m. CT
Prairie View A&M at 4:00 p.m. CT
Baseball
D1Baseball.com released their preseason Top 25 on Monday, and the Aggies were not among the teams listed.
The SEC is expected to release the 2021 conference schedule sometime this week.
Never miss the latest news from TexAgs!
Join our free email list