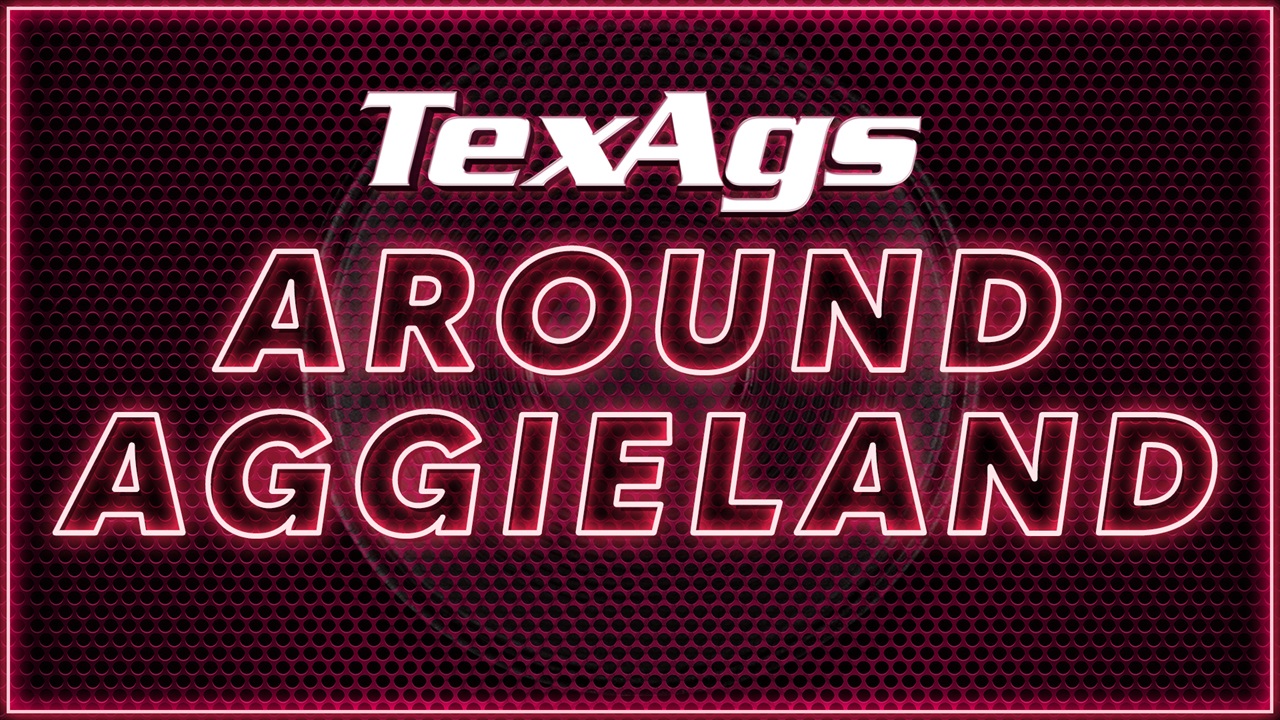 Texas A&M Football
Around Aggieland (12/11)
---
During Friday's edition of TexAgs Radio, the fish bowl's own Richard Zane joined to share updates from the latest in Aggie Athletics as there is plenty to run down from the gridiron, the hardwood and the pool.
---
Football (7-1)
Texas A&M is now the consensus No. 5 team in the country as the Coaches have finally realized that head-to-head wins matter.
College Football Playoff: No. 5
Associated Press Poll: No. 5
Amway Coaches Poll: No. 5
Texas A&M's final home game vs. Ole Miss has been postponed as a result of COVID-19 concerns within the Rebel's program.
Senior Ryan McCollum was named the Southeastern Conference's Offensive Lineman of the Week for his performance vs. Auburn as the Aggies rushed for 313 yards on the Tigers.
McCollum is the third Maroon Goon to receive the honor this year, joining Carson Green and Dan Moore Jr.
Numerous Aggies were named semifinalists for national awards this week
Texas A&M's 2020 regular-season finale vs. Tennessee will kickoff at 11:00 a.m. CT on December 19.
Television designation has not yet been announced.
Men's Basketball (3-0)
The Aggies head to Fort Worth on Saturday afternoon for the "Lone Star Showdown" vs. TCU at Dickies Arena. This is the first time A&M and TCU will meet on the hardwood since February of 1996.
Tip-off is scheduled for 1:00 p.m. CT and is only available for streaming on ESPN+, which is a subscription service that is different than WatchESPN. The contest can also be found on radio, airing on the Texas A&M Sports Radio Network.
Ahead of the contest, Buzz Williams, Jay Jay Chandler and Hayden Hefner spoke to the media about the clash with the Horned Frogs.
Women's Basketball (5-0)
Following their road victory over the Texas Longhorns on Sunday night, the Aggies cracked the Top 10 for the first time this year at No. 10 in the AP Poll.
No. 10 Texas A&M went on the road on Thursday night as the Aggies took down Little Rock, 79-56.
Four Aggies scored in double figures with Aaliyah Wilson leading the way, scoring 13 points.
A&M is back in action on Sunday as the Ags host Abilene Christian at Reed Arena.
Tip-off is scheduled for 5:00 p.m. CT and will air on main-channel SEC Network.
Swimming & Diving
Both the men and women are back in the pool on Friday as the Aggies host Incarnate Word in a dual meet at the Rec Center Natatorium.
Diving begins at 1:00 p.m. CT. Swimming begins at 4:00 p.m. CT.
The meet is closed to the public but can be streamed on SEC Network+ on ESPN platforms.
Never miss the latest news from TexAgs!
Join our free email list