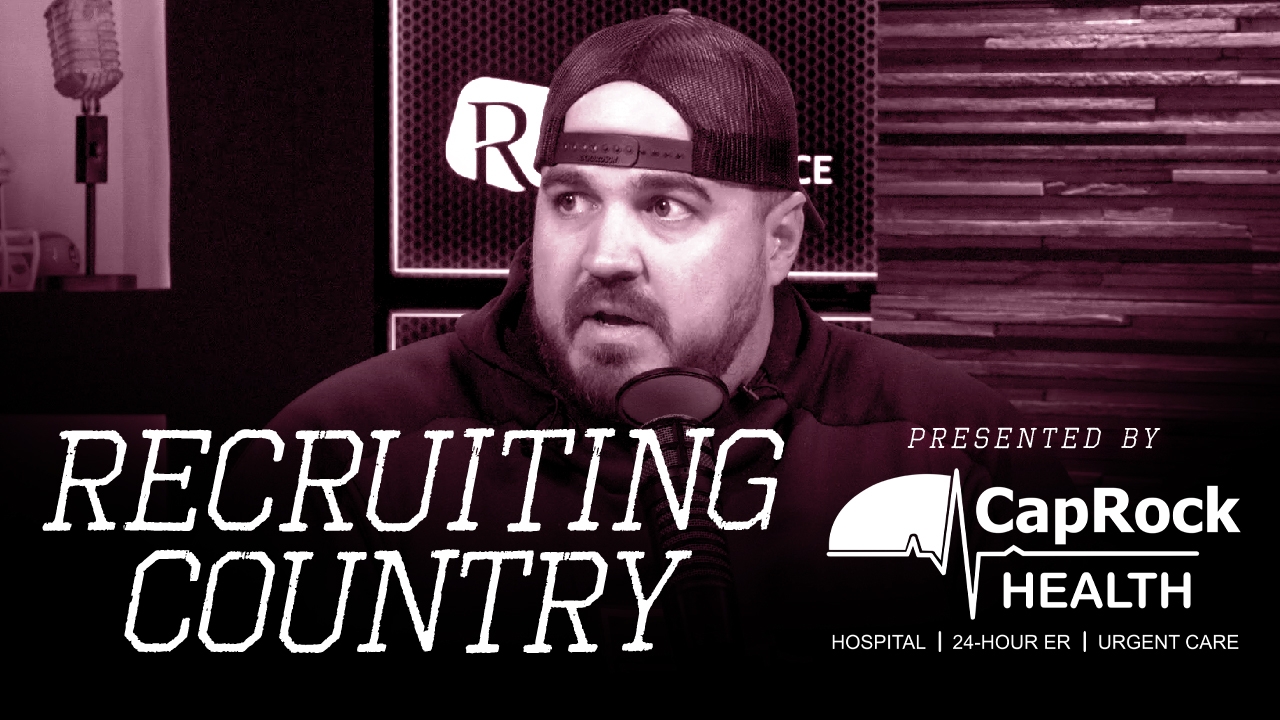 Texas A&M Football Recruiting
Recruiting Country: The latest recruiting news surrounding the Maroon & White
---
Key notes from Recruiting Country
It's incredible to me that a lot of these kids have gotten upset, and rightfully so, that it's okay to play games and put people in the stands, but they haven't been able to take visits. It hasn't been governed with any consistency. If X is OK, why isn't Y?

I'm so thankful the UIL and Texas High School Football Association have put together a season. It's the final week of the big schools' regular season. Playoffs are underway for the smaller schools and the private schools. We've gotten to see a lot of prospects this year. The rankings updates will be all over the place, and we'll find out more about the coaches and their evaluation skills in a few months. They haven't been able to get them to campus to look at them. It's not easy to evaluate on Zoom or tape. They're getting as many opinions on kids before they go on them. A&M has done a great job of it.

We're two weeks away from signing day, and there are still nine names out there. Assume they get to 23 names. Fourteen days from Signing Day and 16 from Bryce Foster‍'s announcement. It's going to get busy on the recruiting front. We're getting stuff ready on all of these guys because from now to December 18th, they're going to fill this class up. Amongst that group of nine guys, Elijah Jeudy‍ and Jardin Gilbert‍ are announcing in January. This could be the most rapid period of signings over a month that we've ever seen.

Jimbo Fisher is juggling a great recruiting class with a highly-ranked team in the middle of a playoff push. It's been awe-inspiring.

With those nine names, there are some big-time players left out there. Guys the Aggies have been in for a long time. Let's say they close with six or seven of those names and finish this class with a bang. You will have to look back and notice that there aren't many programs out there doing this. Finishing a top recruiting class in the middle of a playoff push with a ton of momentum heading into 2022. A lot of A&M fans are excited about what's going to happen on the field and the recruiting front going forward.

As the coaches begin to explain the future for Victory Vaka‍, it didn't match up. I think Texas A&M's plan for him didn't match what he wanted. With him not being able to visit and not being in Texas, he decided to look back at what he wanted for his college career. He's a great kid, and he's still an A&M fan. He's friends with a lot of kids in this class. He's a kid that we will pull for here at TexAgs, and I hope he's successful wherever he goes in whatever he does.

With how the defensive line closes out, it's going to be fascinatingly interesting. When Texas A&M moved to the SEC and Terry Price was named the defensive line coach, how many years have you sat there on signing day and wondered where the Aggies' pass rush is going to come from? It's been consistent, and he's done it with a ton of different players with different body types. The combination of Price and Elijah Robinson is fantastic. What they have in terms of talent and coaching at the defensive line, I'm not sure it's ever been better in Aggieland. Since Robinson was brought in, look at how good those tackles have played. TP has cemented himself as an A&M legend. I hope when Price is done coaching and retires that he opens a BBQ stand in Aggieland where everybody goes for food on Saturday mornings.

To pick one kid in this class is tough. I'm ready to watch Reuben Fatheree‍ to see if he reaches his ceiling, which is so ridiculously high. We've said a billion times that he will leave Texas A&M as a very rich man if he hits his marks. As far as basketball, I do not think he will play basketball here.

I think A&M is behind Ole Miss and another school for Tywone Malone‍. He's not a draft kid in baseball, though.

Getting into the playoff is the goal. Billy went after that this week in terms of "waiting for the other shoe to drop." I don't particularly appreciate how fans think about "getting boat raced" in the playoff. If you're even in that thing, you have a chance to play for the whole thing. Do you want to be the one-seed in the consolation bracket or the lowest in the championship bracket? I want to win the big one. Getting into the playoff is the goal. This fan base has got to stop thinking about this.

Shemar Turner‍ reminds me of DeMarvin Leal. With Tunmise Adeleye, the comparison I would have is like Julien Obioha, but he's a much better prospect. He's a better build and can anchor the edge if he has to. Tunmise would be a huge, huge addition to this class.

I don't care about 2021 because A&M isn't going to battle with Texas for anybody except maybe LJ Johnson Jr‍, but it looks like A&M is the leader there. With 2022, whoever Texas has as their next coach, they're going to get a little bit of a recruiting bump. With how the media has crucified Tom Herman, you can't keep around a lame-duck head coach because that will negatively impact your recruiting going forward.
Never miss the latest news from TexAgs!
Join our free email list
PRESENTED BY