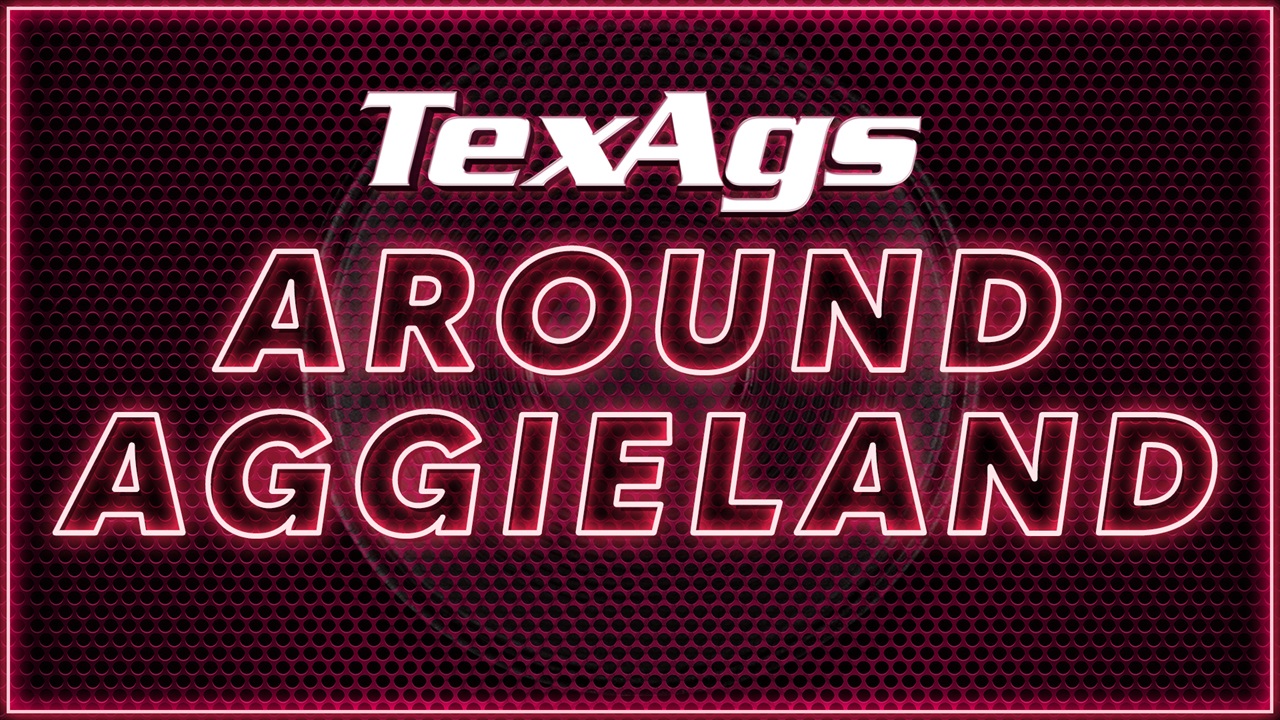 Texas A&M Football
Around Aggieland (11/27)
---
During Friday's edition of TexAgs Radio, the fish bowl's own Richard Zane joined to share updates from the latest in Aggie Athletics as football makes its triumphant return and action begins on the hardwood.
---
Football (5-1)
No. 5 Texas A&M returns to the gridiron this weekend as the LSU Tigers come to College Station. Kickoff is scheduled for 6:00 p.m. CT and will be aired on ESPN.
As you might have seen, the initial College Football Playoff rankings were released on Tuesday night, and the Aggies landed at No. 5, one spot ahead of the Florida Gators.
No. 1 Alabama
No. 5 Texas A&M
No. 6 Florida
No. 9 Georgia
No. 22 Auburn
Billy has discussed that the Southeastern Conference is expected to announce scheduling changes possibly later on Friday. We'll have all of that news covered right here on TexAgs if and when that is announced.
Women's Basketball (1-0)
No. 13 Texas A&M began their 2020-21 season on Wednesday afternoon with a 77-61 win over Lamar at Reed Arena.
Senior from Lawrenceville, GA, N'dea Jones (25 points, 11 rebounds) and senior from Duncanville Ciera Johnson (18 points, 18 rebounds) both registered a double-double in the victory.
Senior from Dallas Kayla Wells became the 32nd Aggie to join the 1,000-point club as she scored eight points to bring her career total to 1,006.
The Aggies will be in action again tomorrow, on the road, as they face No. 19 DePaul in Chicago. Tip-off is scheduled for 4:00 p.m. CT and will not be carried on TV (broadcasted on radio on the Texas A&M sports network).
Men's Basketball
The Aggies begin their season on Sunday as the Maroon & White host New Orleans (0-2) at Reed Arena. Tip-off is scheduled for 2:00 p.m. CT and is available for streaming on SEC Network+.
Swimming & Diving
Shaine Casas (junior from McAllen) was named the SEC Swimmer of the Week for a fourth time this year, following an outstanding showing at the Art Adamson Invitational last weekend.
Casas broke five school records in the invite, including a 200 IM time of 1:38.95, which is the best in the entire country.
Chloe Stepanek (freshman from Newport, NY) was named the SEC's female freshman of the week following her performance in the Art Adamson Invitational last weekend. This is her second conference accolade of the season.
Stepanek currently ranks in the top 10 in the country in three different events (50 free, 100 free and 200 free).
Never miss the latest news from TexAgs!
Join our free email list