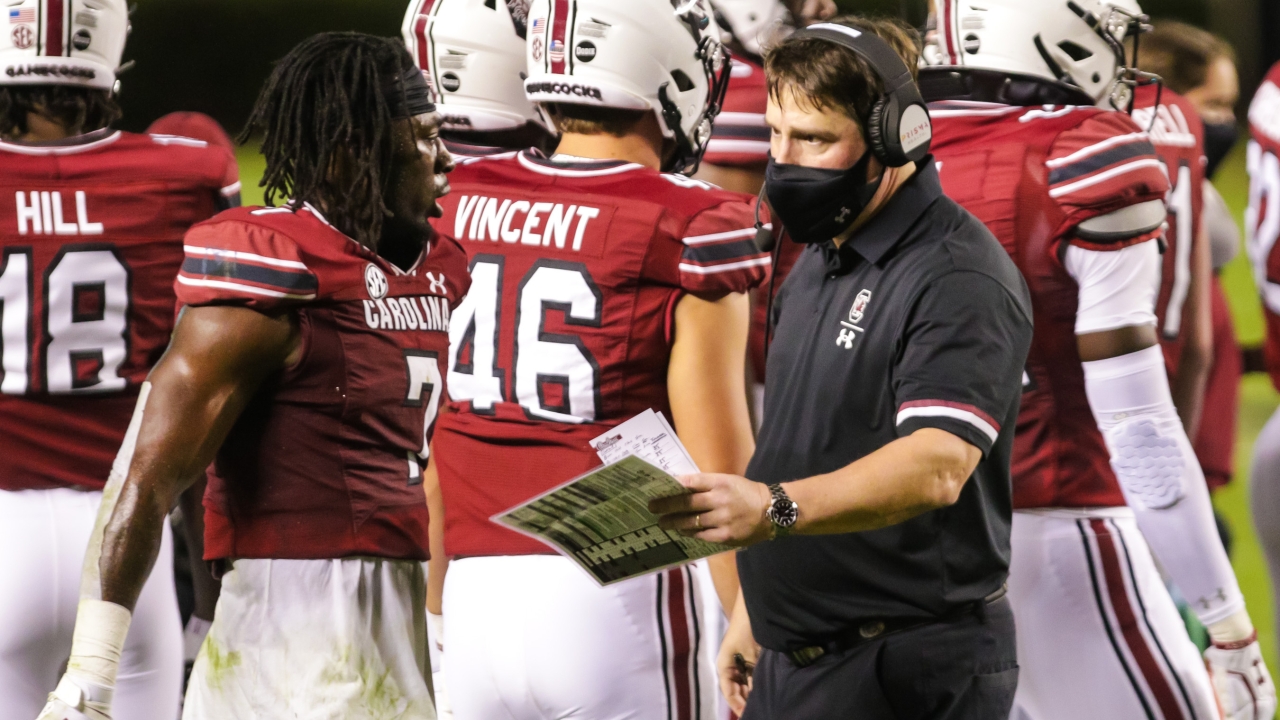 Photo by Jeff Blake-USA TODAY Sports
Texas A&M Football
SEC Round-Up: Coaches could be saved by COVID-19 cost-cutting measures
---
COVID-19 cost the Southeastern Conference four games this week.
But it might have saved the jobs of four Southeastern Conference football coaches.
The losses of revenue caused by the COVID-19 pandemic have resulted in college athletic programs across the country to take cost-cutting measures. That includes SEC programs.
Cost-cutting would then make paying enormous buyouts to fire coaches difficult to justify — even for frustrated programs at Tennessee, South Carolina, Auburn and Vanderbilt.
That doesn't mean at least one of those teams won't make a coaching change. It would just be a bad look.
But bad football trumps a bad look, maybe even in a pandemic.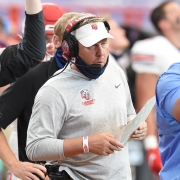 Pool Photo-USA TODAY Sports
Add in attractive candidates like Liberty's Hugh Freeze, Cincinnati's Luke Fickell and Wake Forest's Dave Clawson, and the possibility of changes becomes more realistic.
The frustration is certainly boiling over at South Carolina, where coach Will Muschamp is in his fifth season and is currently 28-29 following consecutive blowout losses to LSU and Texas A&M.
After a 48-3 loss to A&M, Muschamp said: "(I'm) Disappointed with how we played and performed and how we coach. We plan on continuing to have success here."
The word "continuing" implies they've been successful.
South Carolina did go 9-4 in 2017 — Muschamp's second year in charge — but has steadily declined. The Gamecock were 7-6 in '18, 4-8 last season and are 2-4 this year.
South Carolina started a "Fire Muschamp" chant during the loss to A&M. That would be expensive. His buyout is reportedly $13.2 million.
Reports out of Columbia are that several boosters are refusing to contribute until Muschamp has been dismissed. Still, can South Carolina — at this time — justify paying $13.2 million for the opportunity to pay another coach a multi-million dollar salary?
Maybe. Maybe not.
Expenses might also buy another year for Auburn's Gus Malzahn, whose buyout is reportedly $21 million.
Although Auburn is currently 4-2, the Tigers typically haven't played well and have gotten generous officiating in three wins.
The Auburn fanbase has been calling for Malzahn's ouster since 2018. He's 75-36 there, so paying such a huge buyout to fire a coach that's been reasonably successful might seem irrational.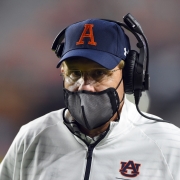 John David Mercer-USA TODAY Sports
However, rationale has never been a quality at Auburn. Remember, Auburn fired Gene Chizik two seasons after winning the national championship.
Jeremy Pruitt also figures to remain at Tennessee despite the fact he's 15-16 and in the midst of a four-game losing streak.
Against the fan base's objections, he'll likely get at least another season for two reasons: 1) His buyout would be approximately $10 million. 2) He was hired by Athletic Director Philip Fulmer, who isn't likely to admit he made a mistake.
The caveat is that Fulmer, who coached the Vols to the 1998 national championship, could fire Pruitt and name himself head coach. Some in Knoxville suspect that's been his plan all along.
Also, Vanderbilt's Derek Mason figures to be retained at least another year. Even though he's just 27-52 at Vandy and could go winless this year, his salary is "only" $2.5 million per season.
Further, Vanderbilt's administration really doesn't care how its football team fares as long as the checks from the SEC office keep coming each year.
So, in reality, don't expect a rash of coaching changes in the SEC after this season.
But also take into account another SEC reality: Always expect the unexpected.
Around the SEC
This week's games: Vanderbilt at Kentucky; Arkansas at No. 6 Florida; South Carolina at Ole Miss
Who's hot: COVID. The SEC has become something of a hot spot for the virus of late. The combination of positive tests and contact tracing forced the postponement of four games scheduled this week — Alabama at LSU, Texas A&M at Tennessee, Georgia at Missouri and Auburn at Mississippi State.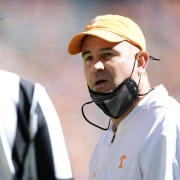 Knoxville News Sentinel-USA TODAY NETWORK
Who's not: The fact Tennessee is mired in a four-game losing streak is bad enough, but the Volunteers have been especially inept in the second half. During that four-game skid, Tennessee has been outscored 88-7 in the second half. Tennessee led Georgia 21-17 at halftime but lost 44-21. The Vols led Arkansas 13-0 at halftime but lost 24-13. Tennessee's lone touchdown in that span was a 27-yard pass from quarterback Jarrett Guanantano to receiver Josh Palmer. That score pulled with Volunteers to within 42-17.
Keep an eye on: Obviously, Liberty coach Hugh Freeze isn't in the Southeastern Conference, but his name is a hot topic in South Carolina, Tennessee and Auburn. Despite his …let's say… "issues" at Ole Miss, no one has forgotten his success there. He's now 7-0 at Liberty, including an upset victory over Virginia Tech last week. Some program somewhere is going to fire their embattled coach and hire Freeze.
The pressure is on: Put either South Carolina's defense or coach Will Muschamp in this category. The Gamecocks have allowed 100 points in their last two games. Next, they face Ole Miss, which averages 38 points per game. That does not bode well for Muschamp, who is supposed to be a defensive mastermind. Williams-Brice fans were chanting "Fire Muschamp" during last week's 48-3 loss to Texas A&M. If the 2-5 Gamecocks are embarrassed again, those fans might get their wish.
Best matchup: The Arkansas receiving corps could pose a bigger-than-expected challenge for Florida's secondary. Georgia receivers found openings in the Florida secondary, but quarterback Stetson Bennett was unable to get them the ball. Arkansas quarterback Feleipe Franks (who started his career at Florida) isn't elite, but he's much better than Bennett. He can at least get the football to open receivers. Treylon Burks, Mike Woods and De'Vion Warren can get open.
Never miss the latest news from TexAgs!
Join our free email list