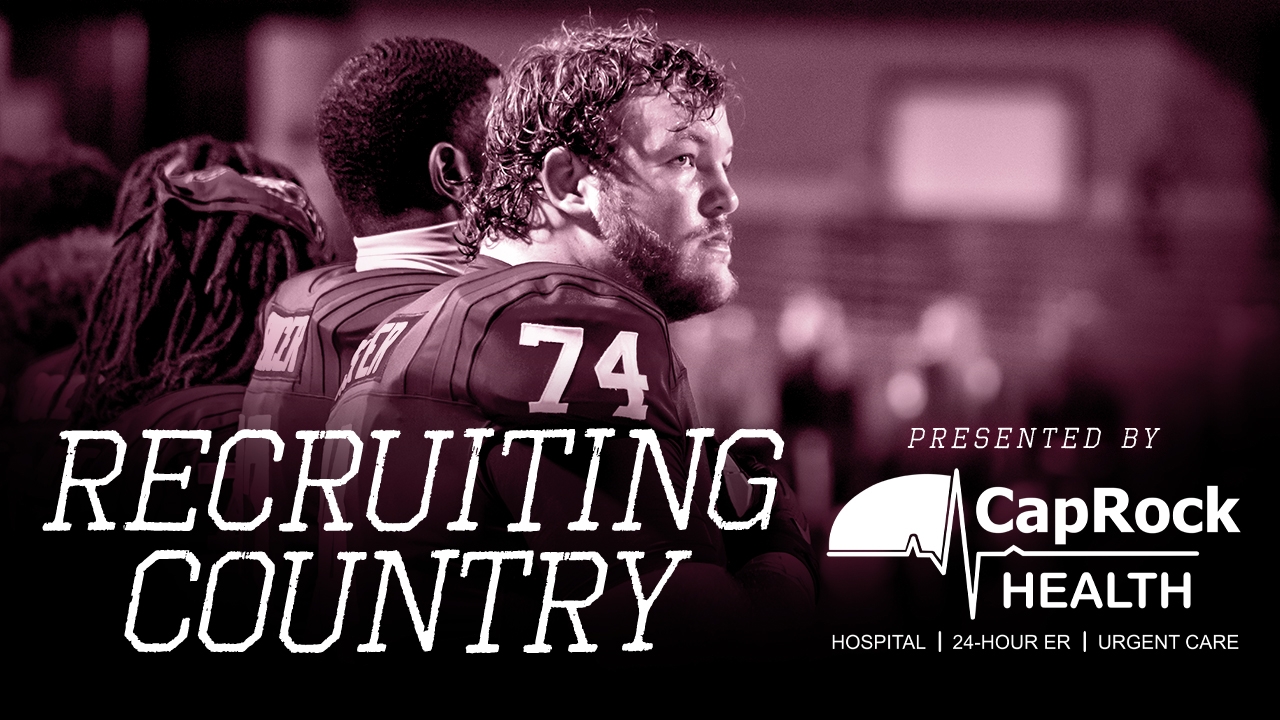 Texas A&M Football Recruiting
Recruiting Country: The latest recruiting news surrounding the Maroon & White
---
Key notes from Recruiting Country
We're one month and a week away from early signing day. Bryce Foster‍ won't make a decision until then. LJ Johnson Jr‍ will make an announcement at the end of the season, and that's creeping closer and closer. I think he might mean at the end of the regular season. Decision dates are coming for guys like Elijah Jeudy‍. Shemar Turner‍ was going to do it at the Under Armour game, but that's been canceled. I think the early signing day will remain where it's at.

With more and more cancelations, it's hard to imagine A&M's situation not affecting their game with Ole Miss. They're rescheduling two games probably, so there is a need to be flexible. The NCAA is going to have to keep the early signing day because it's too close, but they might push the second one back. I don't see how they can keep both of them the way they are. Flexibility is key for both schools and the NCAA right now when it comes to recruiting.

What happens between now and December 18 if the NCAA opens up on-campus visits? Would that push back these decision dates? It might be more worthwhile for the kids to go on these visits. That's counting on the NCAA to make a decision that's logical and govern it properly. When have they ever done that? It's hugely important for this class and the class of 2022. These juniors are going to need to see some light at the end of the tunnel. If visits will be open, does that change Bobby Taylor‍'s timeline? Does that change Bryce Anderson‍'s timeline? He would love to visit Texas A&M, see a game, and be around the facilities. The decisions that the NCAA is going to make are going to affect a lot of players in a lot of sports around the country.

With five spots left, and if you look at who Texas A&M is in on, it's very possible that this could be Jimbo's best close ever. It's absolutely possible. You know what's a good indicator that this staff feels like they're in a really good spot with these kids is that they haven't extended a ton of new offers. Like they haven't offered Remington Strickland‍ yet.

If you wanted to add to the recruiting pitch to Foster, you could say that they're not recruiting anybody else. Still, Bryce knows that. He knows he's a priority for A&M, Oklahoma and Oregon, and so many others.

This is going to be very interesting. I'll go back to what I said about visits. There are some committed guys who want to take visits like Victory Vaka‍ and Jahzion Harris‍. If the NCAA opens it up and kids can take those visits, you have to hope that you don't lose anybody and just continue to add to the class with those five spots remaining.
Never miss the latest news from TexAgs!
Join our free email list