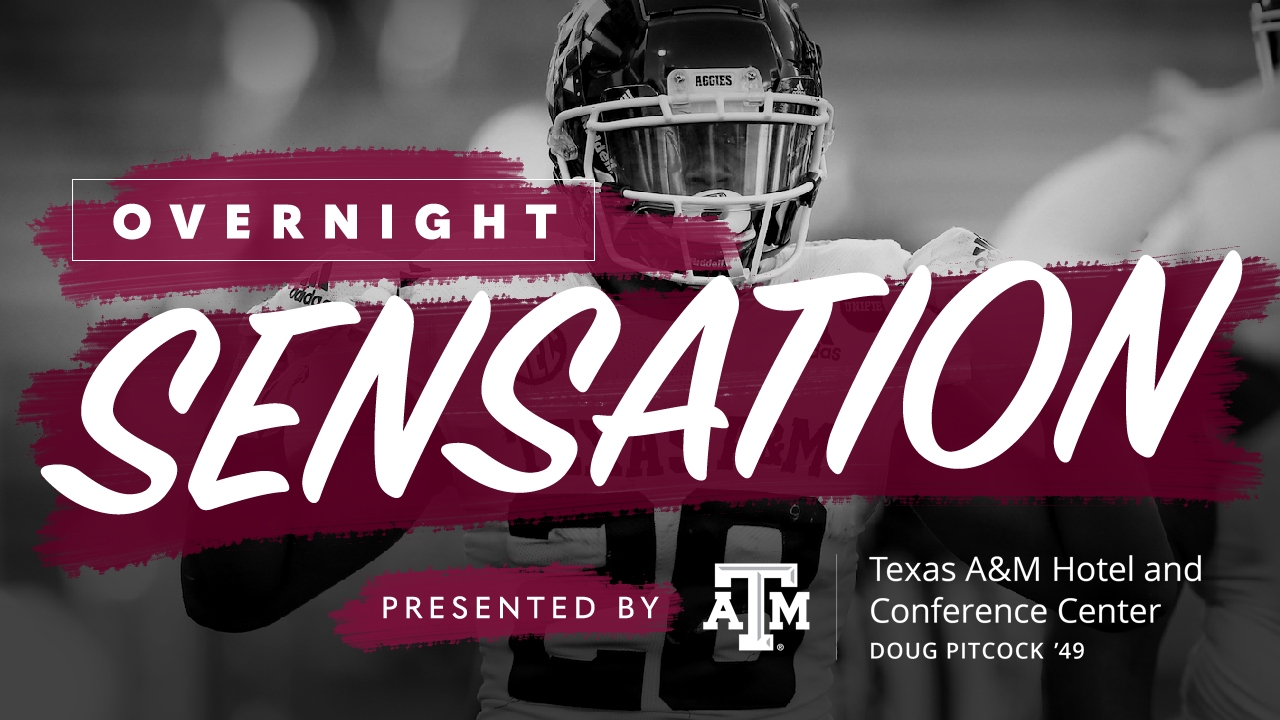 Texas A&M Football
Week Four's Overnight Sensation: Isaiah Spiller, Running Back
---
Each Monday during the 2020 Texas A&M football season, we'll identify a first or second-year Aggie player who delivered an exceptional performance and earned the distinction of being the week's 'Overnight Sensation.'
---
By now, it's no surprise when Isaiah Spiller runs for over a hundred yards and gets into the end zone at least once. We've seen it week in and week out this season, and while he has definitely already broken out and a third 100-plus yard performance didn't come out of nowhere, Spiller is this week's overnight sensation.
The sophomore tailback is quickly emerging as one of the best running backs in the entire country. While he might still be a tier behind Clemson's Travis Etienne and Oklahoma State's Chuba Hubbard, Spiller is absolutely on a trajectory to be a household name outside of Aggieland (if he isn't already).
For the third time in four weeks, Spiller ran for over a hundred yards in Texas A&M's 28-14 victory over Mississippi State in Starkville on Saturday afternoon. In total, the Aggie bell cow amassed 114 yards on 18 carries for two touchdowns. Spiller added 19 receiving yards on two catches as well. Oh, and the Bulldogs' defense was no slouch as they entered the contest as one of the best in the country against the run.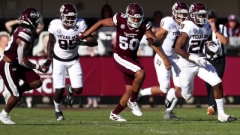 Craig Bisacre
On A&M's third drive, the Ags turned to Spiller to set the tone, handing the rock to him on the series' first play as he busted a 26-yard gain into Mississippi State territory. On the next four plays, Spiller would carry the ball four times for a total of 23 more yards. After an Ainias Smith 12-yard carry to set up first-and-goal, the offense turned to Spiller again. On his seventh(!) carry in eight plays, he found paydirt on a 3-yard run to open the scoring.
90 seconds later, following a Chirs Russell blocked punt that set the Aggies up at the 1-yard line, Spiller crossed the goal line for his second touchdown of the game, pushing the Aggies' lead to 14-0 early in the second quarter.
Through four weeks in the nation's premier line of scrimmage league (yes, passing offense is way up year, I get it), Spiller is currently the Southeastern Conference's second-leading rusher with 430 yards. Only Alabama's Najee Harris has rushed for more (499) but has done so on 19 more carries than Spiller.
Among qualifying backs, Spiller's 6.72 yards per carry average is tops in the SEC and ranks 11th nationally.
Whatever Spiller did this offseason, it has worked. He's bigger, faster and stronger and is a reliable, key piece of what Jimbo Fisher and Co. want to do on offense. Spiller is well on his way to becoming one of the most feared ball carriers in the country, and this week was just another day at the office.
Spiller's stats vs. Mississippi State
Carries: 18
Rushing Yards: 114
Touchdowns: 2
Yards Per Carry: 6.33
Receptions: 2
Receiving Yards: 19
Spiller's 2020 stats
Carries: 64
Rushing Yards: 430
Touchdowns: 4
Yards Per Carry: 6.72
Receptions: 3
Receiving Yards: 37
MESSAGE FROM OUR SPONSOR
With a privileged location directly across from Kyle Field, the Doug Pitcock '49 Texas A&M Hotel and Conference Center offers 250 guest rooms, rooftop pool, dining outlets, a two-story bar and lounge, and conference center with 35,000 square feet of meeting and event space.
Never miss the latest news from TexAgs!
Join our free email list
PRESENTED BY