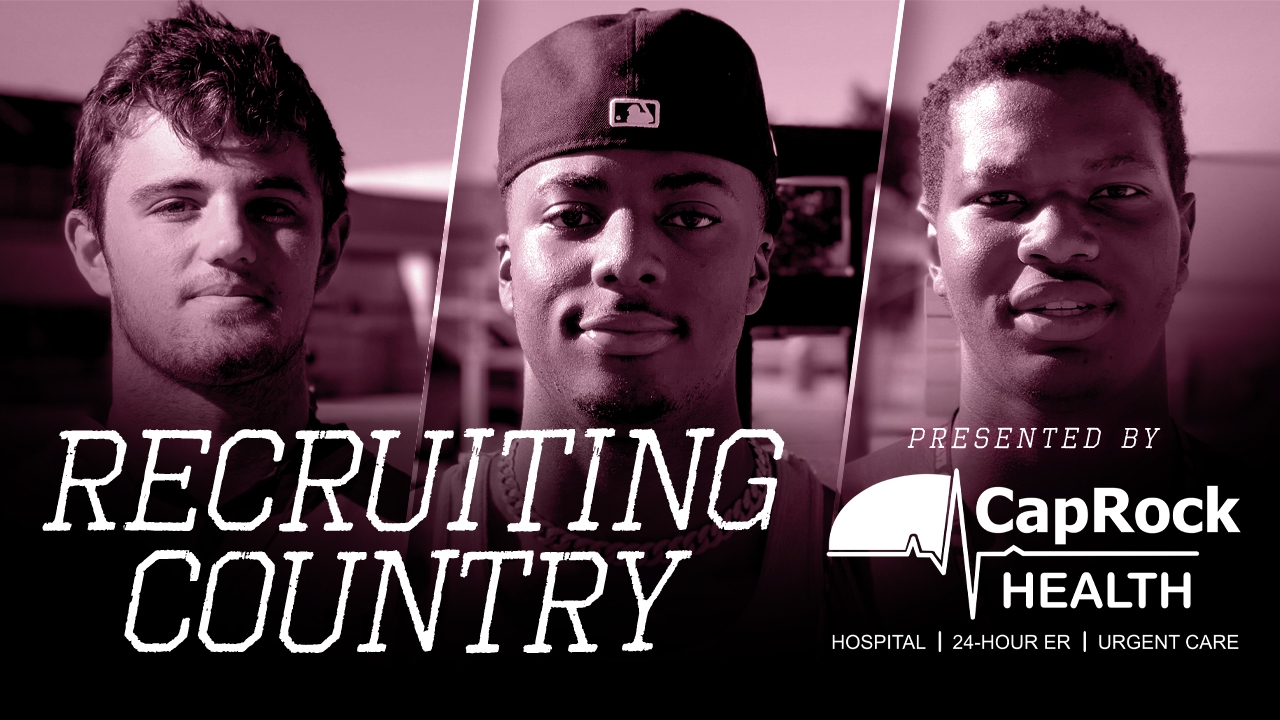 Texas A&M Football Recruiting
Recruiting Country: The latest recruiting news surrounding the Maroon & White
---
Key notes from Recruiting Country
The recruiting rankings coming out is the biggest news to come out. That's typically a long conversation with Jason about who needs to move up and down or get included. We moved Albert Regis‍ into the list. We added Tunmise Adeleye‍ back into the fold because he has moved back to Katy from IMG. He's at Tompkins, but I'm not sure if he's playing football. We think he's just planning on graduating early.

I'm going to West vs. Lexington this Friday to see a 2022 safety Jarred Kerr‍. We're going to be going to see these small school guys. There isn't a ton, but there's a few. We might have to go see Spearman and see Brenen Thompson‍. Kerr looks pretty good and could play both safety and receiver. West at Lexington. I like going to these small-town schools and their games.

I saw a good handful of 2022 at Footwork King's facility. Bobby Taylor‍ was there, and we had a good talk about what has been happening with him and A&M. He says A&M is back to where they were before. He credits all of the coaching staff. Taylor said that A&M feels like home now. He's interested in seeing the guys like Spiller and Demas who have worked with Footwork King to see how they continue to progress. Bobby is going to be one of A&M's top targets in the 2022 class. Don't think he's going to be in any rush to make a decision, though.

The kid I was most impressed with is Ty Kana‍. He doesn't have an A&M offer yet, but A&M will be watching. The biggest knock on Ty was that he was a little short. He is not the same kid who came to camp at a&M two years ago. He has grown two inches and is 6-1, 6-2 and 210 pounds. He moves like a running back. This kid led Katy's elite defense in tackles by nearly 20 tackles as a sophomore. Coach Joseph is telling people that this is going to be the best linebacker they've ever had. If the tape matches his physical abilities, I think he will explode with more offers.

Bobby Taylor said if Ty Kana gets an A&M offer, it'll make a lot of sense for those two along with Malick Sylla‍ to go to A&M together. A&M is right down the road and in the SEC. It would make a lot of sense.

Sylla looks fantastic. It's like when I saw DeMarvin Leal‍ for the first time when I was at Judson vs. Westlake his sophomore year. I was there watching someone else. Ehlinger was the quarterback at Westlake. I didn't know who Leal was, but I called Howell at halftime and told him he could be a potential top prospect in the state. The evaluation was that easy. Sylla is much of the same. He was a little skinny, but there's so much to dream on with Sylla. His upside is through the roof.

It's impossible to say how these conferences not playing will be impacted with recruiting. It's hard to say how many of the guys will even come back. Like I don't think Kellen Mond will come back. It's going to make a backlog of players. If they're going to do this, they need to come back off the 85. Are rosters going to be as big as 110 scholarship players? In these leagues that don't play, some kids might stick around. There's no way to answer that question with any kind of clarity because we've never seen this before. The odds are that this will affect the recruiting classes of Ohio State, Penn State, and more, but we won't know until we see it for sure.

I've been to probably four or five camps these summers. I'm starting to discover some 2023s. Building the database of the next groups is pretty tough. There are a lot of kids that get offers, but seeing them in person gives you a good baseline.

Jason Glenn is about to have a lot of really good young kids come through his program at Klein Oak.

What happened at Oklahoma with analysts taking kids to Top Golf is completely over the line. If anyone did that at TexAgs, we'd be out of a job. And this is after Lincoln Riley stood on the table for player safety. There are a lot of Twitter fanbases out there, but Oklahoma mobilizes - notice I'm choosing my words carefully - quicker than any of them.

A&M is done at linebacker in 2021. They have a great shot at Harold Perkins‍ at Cy Park in the class of 2022. We have him at No. 6 in the state for his class. A&M is in a good spot for a lot of linebackers in 2022. They offered Stone Blanton‍ out of Mississippi. He's a baseball commit to Mississippi State, but he has seen his football recruiting take off. I can't remember more dual-sport athletes at A&M than we've seen in recent years.

I'll have an update out on Tywone Malone‍ here pretty soon, so I don't want to give too much away.

If A&M lands two of LJ Johnson Jr‍, Bryce Foster‍ , and Shemar Turner‍, you run to the bank and don't look back. I don't think they get Adeleye or Savion Byrd‍. For me, all three of those guys fit A&M. Those are SEC players to me. Shemar Turner has DeMarvin Leal's body type. Bryce Foster has so much power. He gets off the ball and puts guys in the dirt. Look at Johnson's tape and think about what he could do in Fisher's offense. As far as a wish list, all three of those fit at A&M.
A SPECIAL THANKS TO...
CapRock Health System, the only 100% locally owned and operated healthcare system in B/CS, has 4 convenient locations; CapRock Hospital with ER, CapRock 24-Hour Emergency Center, CapRock Urgent Care at Century Square, and CapRock Urgent Care at Jones Crossing. Visit CapRockHealthSystem.com
Never miss the latest news from TexAgs!
Join our free email list