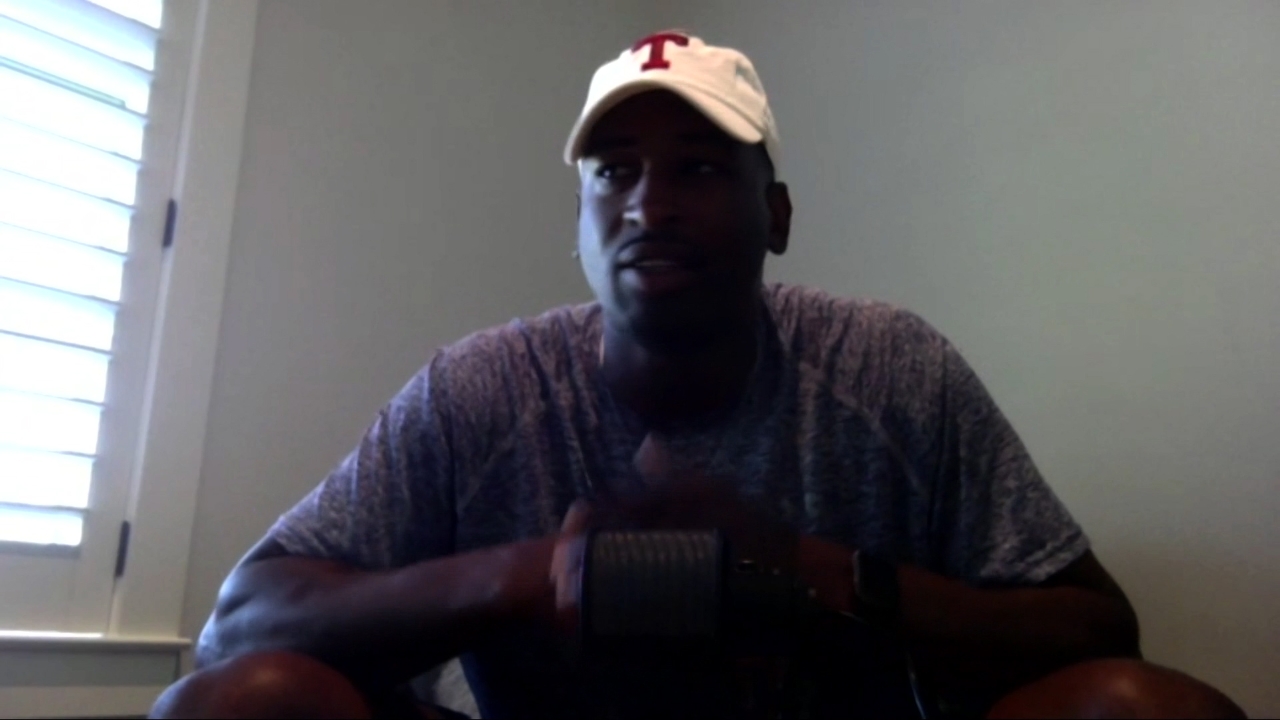 Texas A&M Football
Jamie McCoy excited for Anthony Hines to take the next step in 2020
---
Key notes from Jamie McCoy interview
I heard that we might be adding Missouri and Florida to the schedule in these extra crossover games. No matter who it is, it's going to be a tougher schedule for us. At the same time, I hope we're ready for anybody. When it's game time, you got to go. Strap it up and get ready to go. The East and the West are tough. I think we'll be prepared for it, no matter who it is.

I saw a lot of improvement from Anthony Hines last year. He made enough splash plays last year to tell me that he can play, and hopefully he takes that next step. I remember watching him come out of high school. He made so many tackles and jumped off the film back then. I'm excited to see that guy. I'm excited for him to put on for the younger guys. These linebackers we have should be SEC-caliber now. It's mental and physical, yes. There are tough reps. I'm excited for him to play like he did in high school, flying around and making big plays.

Hines jumped off the screen in high school. He was in on every single play, and it didn't matter what kind of play the offense ran. He was either making a tackle or within arm's length. I'm ready for more of that in Aggieland and more consistently.

I never had any significant injuries in my older years. I had an elbow injury that required surgery in my ninth grade year. For a while, you're a little scared of taking a hit, but I think in his second year removed, Anthony will be able to get completely over that mental block. I expect that he'll be ready to go and be able to play free.

Looking at the 30 Players in 30 Days list, I would've liked to see Erick Young ranked a little higher. I don't hate this list, but I think Young could've been higher than #30. He has the talent that is going to help us in some form or fashion. He has that dog in him. I'd like to see him making splash plays for us. I think his game will put him into the top 20.

I'd like to see Baylor Cupp do a lot for us. I know Jimbo likes to use the two tight end set, so with the year that Jalen Wydermyer had last year, Cupp could add another threat there.

I want to give a kudos to Leon O'Neal. I know he probably hasn't played up to expectations, but I was happy to see him stick around and not transfer. It's tough to play college football. You have to answer the challenge, stay in there, and fight. Transferring wouldn't have made it any easier. You have to learn how to follow before you can lead, and I love that Leon stuck around. I'm excited to see him show up and show out this year.
Never miss the latest news from TexAgs!
Join our free email list