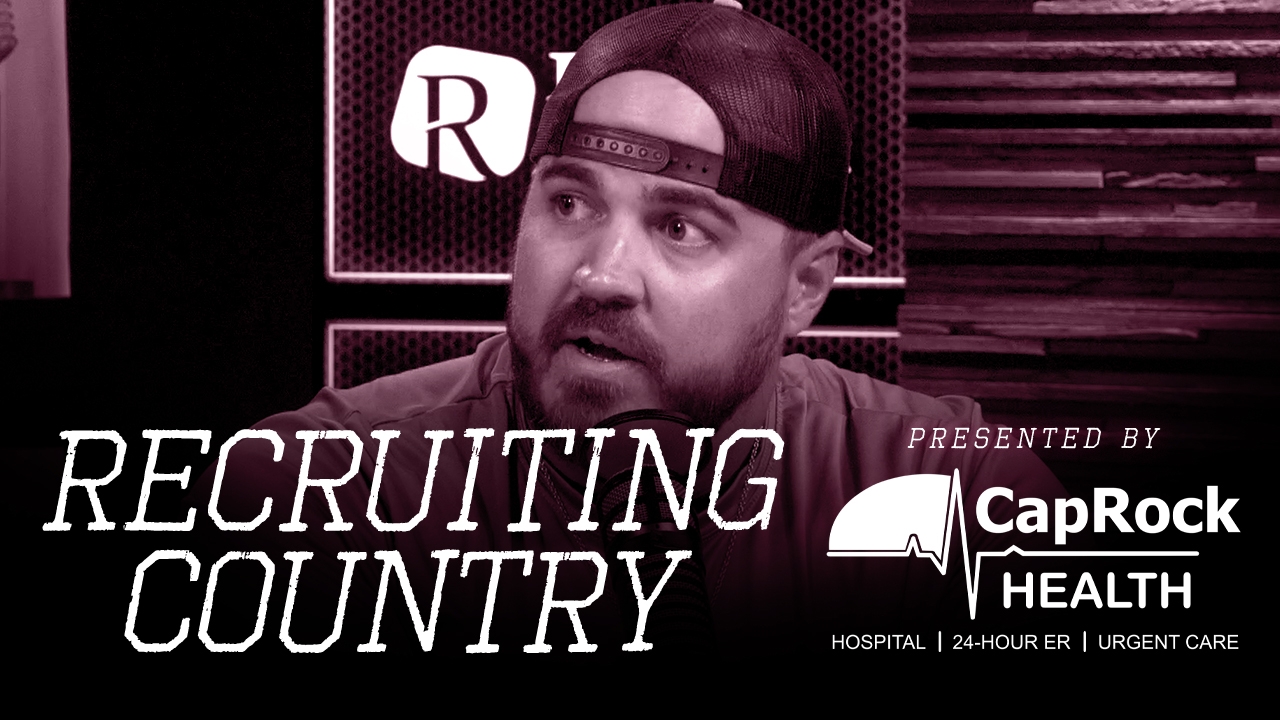 Texas A&M Football Recruiting
Recruiting Country: The latest recruiting news surrounding the Maroon & White
---
Key notes from Recruiting Country
Conner Weigman‍ is a 2022 quarterback from Bridgeland, who has a baseball offer from every school in the SEC, but football is going to drive that decision. His film is impressive, but it could be a Kohl Stewart kind of situation. He's the best baseball player in the state for his class and stands to make a bunch of money on the baseball diamond. He has been playing up with our 2021s at Twelve Baseball. When you turn on the football tape, it's clear why football will run the decision. He's very talented on the football field as well.

Bridgeland is going to have a lot of success in the coming years. It's right there on 99, and the development is moving towards it rather than away from it. That's a school to keep an eye on. Dave Raffield is the head coach over there, and they have tons of talent. It's not going to stop anytime soon.

Weigman is like watching a Major League guy right now. He is the best baseball player in the class in Texas. However, he's every bit as good on the football field. Even Billy Liucci said he was so surprised by how good his football tape was.

Cardell Williams‍ out of Westfield. Cade Klubnik‍. Braedyn Locke‍ out of Rockwall. We all know about Quinn Ewers‍. Obviously, this state is going to produce quarterbacks in 2022, and it always does.

The only part of the 2022 class I think is down right now is the defensive line. That might be because of the lack of talent. Malick Sylla‍ and Bear Alexander‍ are names to watch, though. It just might not be as deep in 2022. A&M might try and take eight defensive line prospects in two classes, with six coming from 2021. I think they'd be happy with that.

A&M has a lot of upcoming decisions from Marcus Burris‍, Tywone Malone‍, Landon Jackson‍ (who A&M still has a chance with), Albert Regis‍ and a few others. With Victory Vaka‍ and Jahzion Harris‍ committed, would you take four more? Yes. What if Shemar Turner‍ says he wants to come? You don't tell him no. They might have to take fewer at a different position, but we don't know what that is going to look like yet.

If you look at the offensive line's roster and try to look ahead to a 2022 Texas A&M offensive line, you're looking at some highly recruited kids.

Monkell Goodwine‍ went to the same high school as Joshuah Moten‍ in the 2020 class. It's not going to be an easy one. Goodwine has said that A&M leads. He is 6-5, 265-pounder at defensive end. A&M has had success using different body types at that position. Price has done it with all different styles of bodies. That has been communicated to Goodwine. Terry Price's ability to be versatile is a huge selling point here. If A&M holds the lead, Alabama isn't going anywhere. Alabama has ties to that area as well. They have also been good in the Northeast. It'll be a McKinnley Jackson‍ type of deal where it will come all the way down to the wire. It'll be A&M and Alabama pulling on the rope and going back and forth.

Kendal Daniels‍ has a top-five of A&M, OU, Clemson, LSU and Arizona State. It sounds like a two-horse race. A&M has positioned himself nicely. I don't think Oklahoma is going to throw in the towel. How often does a player from the state of Oklahoma that is this highly regarded not go to Oklahoma? If A&M pulls this off, it wouldn't necessarily be the same as pulling the number one player out of Louisiana, but getting the number one player from a border state with a good program that is extremely impressive. It would be another huge feather in the cap of Jimbo Fisher and Mike Elko.

Whatever combination of defensive backs you feel comfortable with is going to be good. This could be one of the best defensive back classes that Texas A&M has signed in a long time.

Recruiting rankings are probably set for a while. Until there is a high volume of football played, there is little validity to the rankings. These kids change so much from year to year that it's unfair to give one kid a bump when others haven't been out there. Until all the football players are playing all the time, expect them to stay the same.

Kelvin Banks‍ decommitted from Oklahoma State. A&M is going to be in a terrific spot with him. A&M is in good places with other 2022 offensive line prospects in the Houston area, including Kameron Dewberry‍.

Ty Hodge will be one of the best players Twelve has ever produced. He's extremely athletic. He could play up the middle, at third or in the outfield in college. He will probably get drafted. He's bigger than Shewmake but not as long or as tall. The skillset is similar.

If Turner, Malone and Goodwine want to come, duh. It's hard to put the defensive line class into historical context until it's final. It's going to be good. As long as they're recruiting the defensive line under Jimbo Fisher, it's going to be really stinking good.

In DFW, the leading contenders would be DeSoto, Duncanville, Denton Ryan, Denton Guyer, Cedar Hill, Allen and a couple of others. I wouldn't go with a Dallas school. Jason probably would. In Greater Houston, North Shore, Katy, Manvel. I think I'd go with Shadow Creek. Look at what they've done in their short history. Coach Butler is an Aggie. They'll continue to pull from a talent-rich population. Those Ft. Bend ISD schools are landlocked. Over the next ten years, and going off the beaten path while looking ahead to what's coming, Shadow Creek would be my pick. When Shadow Creek came in, they said it would kill Manvel. It hasn't. That area of South Houston is pumping out a ton of football players. There is no wrong answer when you're talking about the best programs in the state of Texas.
A SPECIAL THANKS TO...
CapRock Health System, the only 100% locally owned and operated healthcare system in B/CS, has 4 convenient locations; CapRock Hospital with ER, CapRock 24-Hour Emergency Center, CapRock Urgent Care at Century Square, and CapRock Urgent Care at Jones Crossing. Visit CapRockHealthSystem.com
Never miss the latest news from TexAgs!
Join our free email list