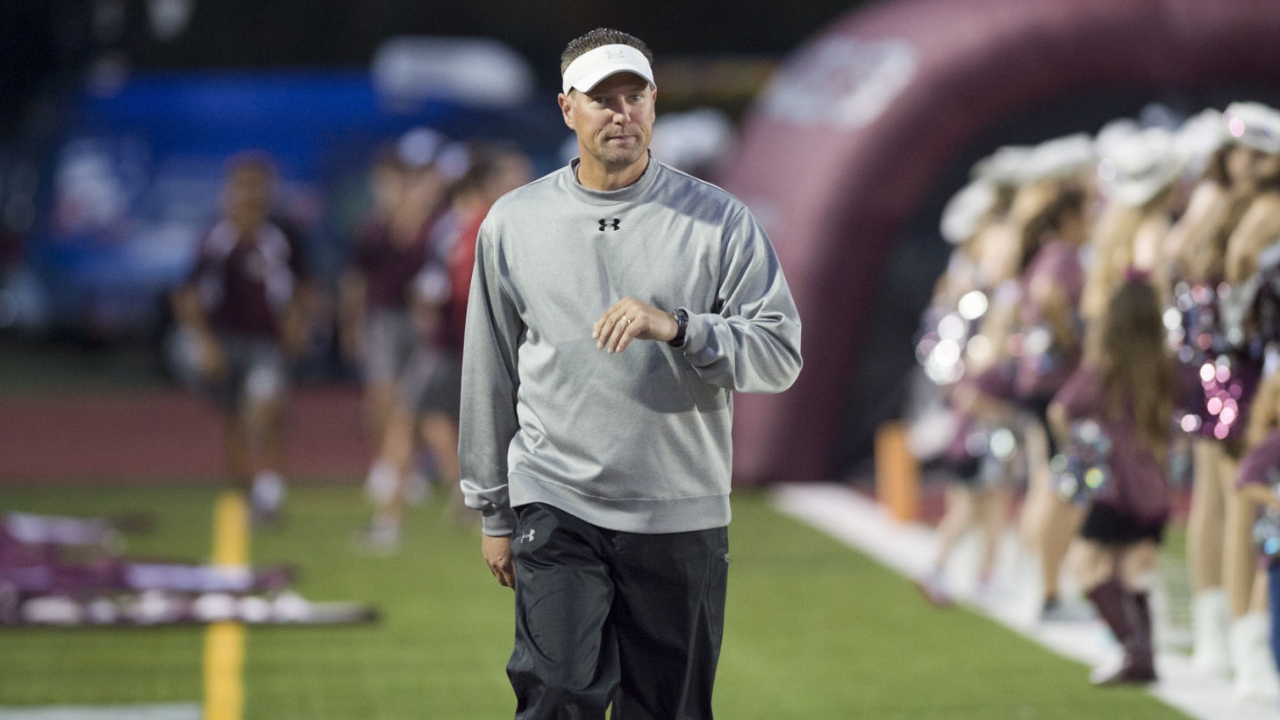 Photo by The Eagle
Texas A&M Football
Consol HC Lee Fedora discusses implications of delayed high school season
---
Key notes from Lee Fedora interview
Well, the kids are working hard. We got to do some boot camps and sports specific training with them. Everything was going fine, but now with the UIL's announcement, we're working on getting our schedules in line for the start of the season.

This has been crazy. In my 26 years of being a football coach, this will be the first time of not having two-a-days. We're adjusting practices and we have to figure out and plan who can be in the locker room at one time. I always loved two-a-days. That's where you got your guys prepared for the first game. We're pushing everything back and we don't have multiple scrimmages. We're going to have to do our jobs as a coaching staff to get these kids prepared.

I'm glad we're going to get a full season in. That's more important. I've been reaching out to all of our non-district games to make sure we don't have to changes schedules. All we're having to do is changes some dates, but everything will be set up the same. This decision makes things easier. The biggest thing will be keeping your kids' heads right and making sure they're doing what they need to do. We also have to relay all that information to the parents as well.

The scheduling is going to be tough. I'm waiting on one school. We were supposed to play a school from Monterrey, Mexico. Right now, that's slated for mid-October. If they can't make it, we will have to scramble and try to fill that game.

The thing that will be crazy is that your second to last game in district is the week of Thanksgiving break. Usually, kids have those days off for that week. Now, they're going to be working. Round three of the playoffs is the same week of Christmas, which is a Friday. Some people are going to be wondering why we're playing the day after or the day before the holidays.

It's frustrating for these two-sport athletes. Here at our school, we want them to play multiple sports. We are going to try and work through it where they can still play both football and basketball, but it's going to be difficult.

Our kids are handling it well. It's tough for them to have masks on in the facilities while working out, but they're following policies. We're enforcing it because we want to play football.

We've had nothing but positivity over here with our kids, parents, and fans. We know it's going to be a little bit of a headache, but what I'm hearing from the parents and the kids, they're excited that they'll actually have this season in store.
Never miss the latest news from TexAgs!
Join our free email list