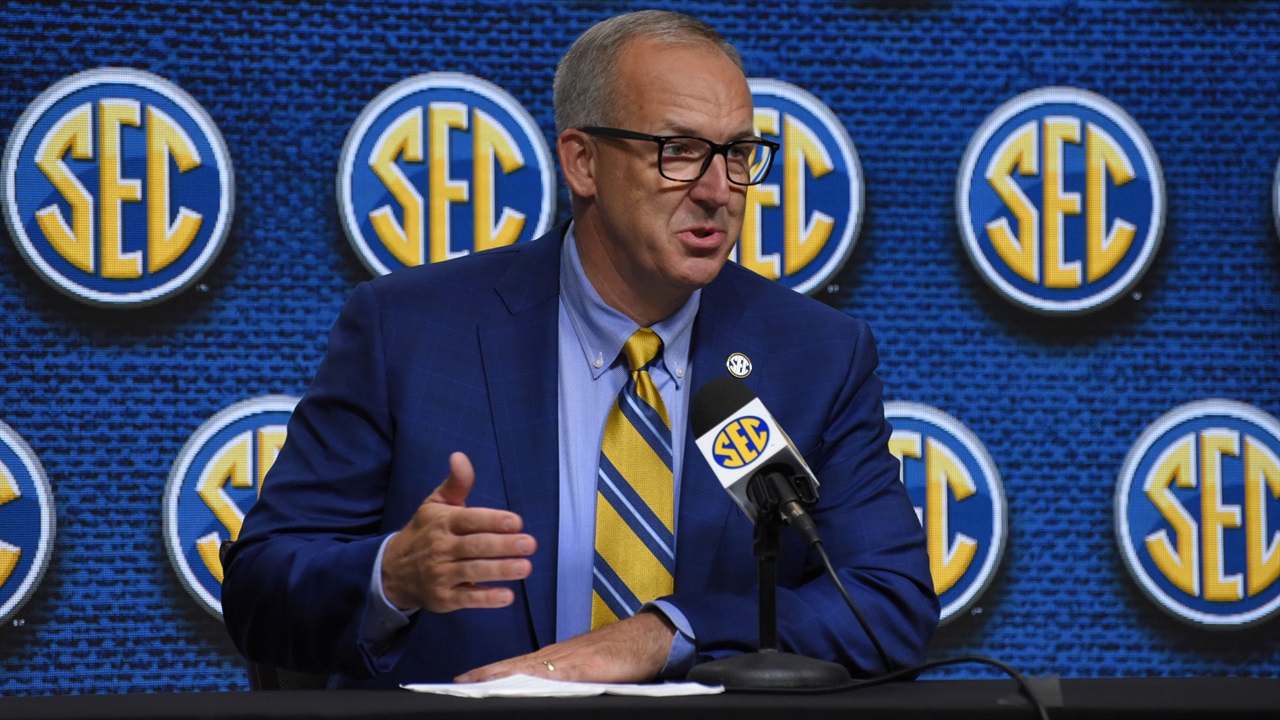 Photo by Lia Musgrave, TexAgs
Texas A&M Football
Making it work: Resolving football scheduling challenges worth the effort
---
Nobody wants fewer college football games.
But the reality is the Big Ten and Pac-12 have announced they will play only conference games this season in response to the COVID-19 threat.
That's just nine games for those two conferences. The other three Power 5 conferences — the Big 12, ACC and SEC — are likely to follow that trend as well.
The 10-team Big 12 also plays nine conference games. The ACC and the SEC play just eight conference games, so those conferences figure to add at least one more game.
That seemingly would be important in determining a College Football Playoff field. More or fewer games could be viewed as an advantage (or disadvantage). The college football season — if it is played — would need to be as uniform as possible. Despite the obvious challenges, that's still feasible with a little creativity.
The SEC would have a couple of options to play at least nine regular-season games. The first and perhaps the simplest answer could be adding another interdivisional game. For example, A&M of the SEC West might play Missouri of the SEC East.
But adding an extra conference game isn't the only option. The 14-team ACC and 14-team SEC could solve their mutual need for another game by playing each other.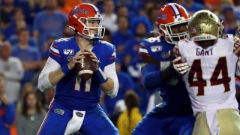 Kim Klement-USA TODAY Sports
That would enable natural rivalry games like Florida-Florida State, Georgia-Georgia Tech, South Carolina-Clemson and Kentucky-Louisville to continue.
At least three other currently scheduled SEC-ACC matchups would remain. The Sept. 12 schedule already includes Auburn vs. North Carolina, Mississippi State vs. North Carolina State and Arkansas vs. pseudo-ACC member (for football purposes) Notre Dame.
Keeping those games intact would leave seven SEC teams — Texas A&M, Alabama, LSU, Ole Miss, Tennessee, Missouri and Vanderbilt — in need of a ninth game.
The ACC would have eight teams — Wake Forest, Boston College, Syracuse, Virginia, Virginia Tech, Miami, Pitt and Duke — needing another game.
At this point, the two leagues could mostly complete the schedule by simply matching teams' open dates.
For example, if the leagues cancel other non-conference games, Texas A&M and Miami both would be available on Sept. 12. The athletic directors only would have to negotiate whether the game would be at Kyle Field, at Miami or at a neutral site.
On the surface, there might appear a problem with LSU and Alabama. Both have open dates before their scheduled clash in Baton Rouge on Nov. 7. If only one were forced to play the previous week, the other would be perceived as gaining an edge.
Not a problem. LSU could play Virginia on Sept. 19, and Alabama could play Virginia Tech on Sept. 26. Both ACC teams had non-conference opponents scheduled for those weeks. Also, they're very similar in strength, so neither Alabama nor LSU would get a significantly stronger or weaker opponent.
The four remaining SEC-ACC matchups could be Tennessee vs. Syracuse on Sept. 19, Ole Miss vs. Duke and Vanderbilt vs. Wake Forest on Sept. 24 and Missouri vs. Boston College on Oct. 31.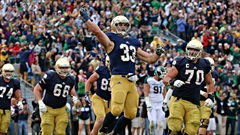 Jonathan Daniel/Getty Images
That formula fills a ninth game for every SEC team. The only remaining ACC team needing an extra game is Boston College.
Notre Dame's Sept. 5 season-opener against Navy has been canceled. Boston College is slated to open against Syracuse on Sept. 4.
BC could play Notre Dame the first week and move its game with Syracuse to the next week. BC and Syracuse both had non-conference games set for Week Two. Syracuse's Sept. 11 game against Rutgers of the Big Ten has already been canceled.
Yes, adjusting schedules would require some hard work and cooperation on the part of multiple teams.
But if there is a college football season, the teams and conferences should do whatever it takes to play as many games as possible.
Never miss the latest news from TexAgs!
Join our free email list
PRESENTED BY