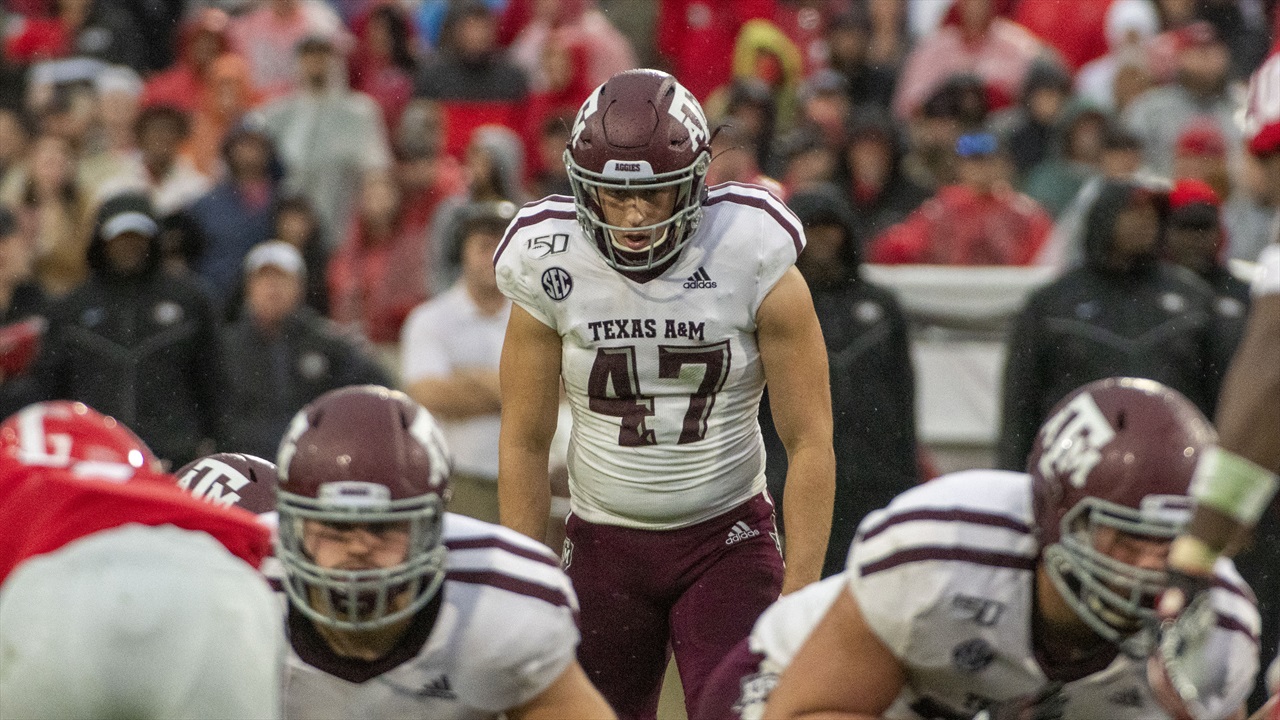 Photo by Lia Musgrave, TexAgs
Texas A&M Football
No role too Small: Reliable kicking is vital to A&M's title chances
---
A list of 17 returning starters is the primary reason Texas A&M projects to have a successful football season.
Another important reason is an overlooked starter who won't appear on most returning lists.
Kickers are typically not included as starters for obvious reasons. They aren't on the field when the offense or defense begins the game.
Whether referring to him as a starter or the No. 1 kicker, Seth Small figures to loom large in 2020. He's a good kicker and — based on his 2019 stats — is getting better.
The old saying goes that no one appreciates a kicker and until you don't have one. That should be crystal clear at Texas A&M. Erratic kicking might have cost the Aggies a national championship in 2012.
What if Taylor Bertolet had not missed two field goals and an extra point in a loss to LSU in 2012? A one-loss A&M probably reaches the championship game and would have destroyed unbeaten Notre Dame.
Ironically, Bertolet is an example of why Small could play a big role in a potential banner season for A&M.
Early in his career, Bertolet struggled. He even lost his role as the starter — or No. 1, if you like — to Josh Lambo.
Bertolet converted just 13 of 22 field goal attempts (59.1 percent) as a freshman in 2012. Three years later, he converted 22 of 31 attempts (71 percent) and was named All-Southeastern Conference.
Likewise, Small struggled as a freshman. He faded after a fast start and converted 20 of 28 tries. Then, last year, Small hit 18 of 23 attempts and missed just once (15 of 16) inside 40 yards.
Kickers often become better with age.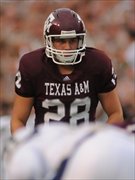 Andrew Kilzer, TexAgs
Bertolet did. Randy Bullock did, too. Bullock, an All-American and Groza Award winner in 2011, converted just 63.2 percent (12 of 19) as a sophomore in 2009.
A&M figures to benefit mightily if Small continues his career climb. Most teams, no matter how dominant, have a game or two in a season that could be decided by a kicker — positively or negatively.
Wes Byrum frequently saved Auburn during its 2010 national championship run. He had a game-winning field goal in overtime against Clemson and hit a game-winner against Kentucky. Fittingly, his chip shot field goal on the final play of the title game lifted the Tigers to a 22-19 victory over Oregon.
You can bet A&M coach Jimbo Fisher knows the value of a reliable kicker.
He won the 2013 national championship at Florida State with Roberto Aguayo as his kicker, who converted 21 of 22 field goal attempts that year. He was 2-for-2 in a 34-31 national championship victory over Auburn.
However, it seems more has been lost by kickers than won.
Bobby Bowden — Fisher's predecessor at Florida State — might have won national titles in 1991 and 1992 if not for missed field goal attempts.
In '91, the top-ranked Seminoles fell 17-16 to Miami when Gerry Thomas was wide right on a 34-yard field goal try in the final minute.
The following season, No. 3 Florida State fell 19-16 to Miami when Dan Mowrey's last-play 39-yard field goal attempt also sailed wide right.
Of course, many other teams have had championship hopes dashed by errant field goal attempts.
One of the most notable was Oklahoma State in 2011, who appeared destined to face LSU in the national championship game.
The Cowboys were 10-0, ranked No. 2 and were averaging 51.7 points when they went to Ames for a Friday night contest with Iowa State in late November.
Oklahoma State almost escaped an upset, but kicker Quinn Sharp pushed a 37-yard field goal attempt wide right with 1:17 remaining.
Iowa State eventually prevailed 37-31 in double overtime.
Oklahoma State ultimately defeated Stanford in the Fiesta Bowl, while Alabama beat LSU 21-0 in the national championship game.
A&M hopes to be in the national championship picture in late November.
A reliable kicker could be a major factor in getting there.
Never miss the latest news from TexAgs!
Join our free email list
PRESENTED BY