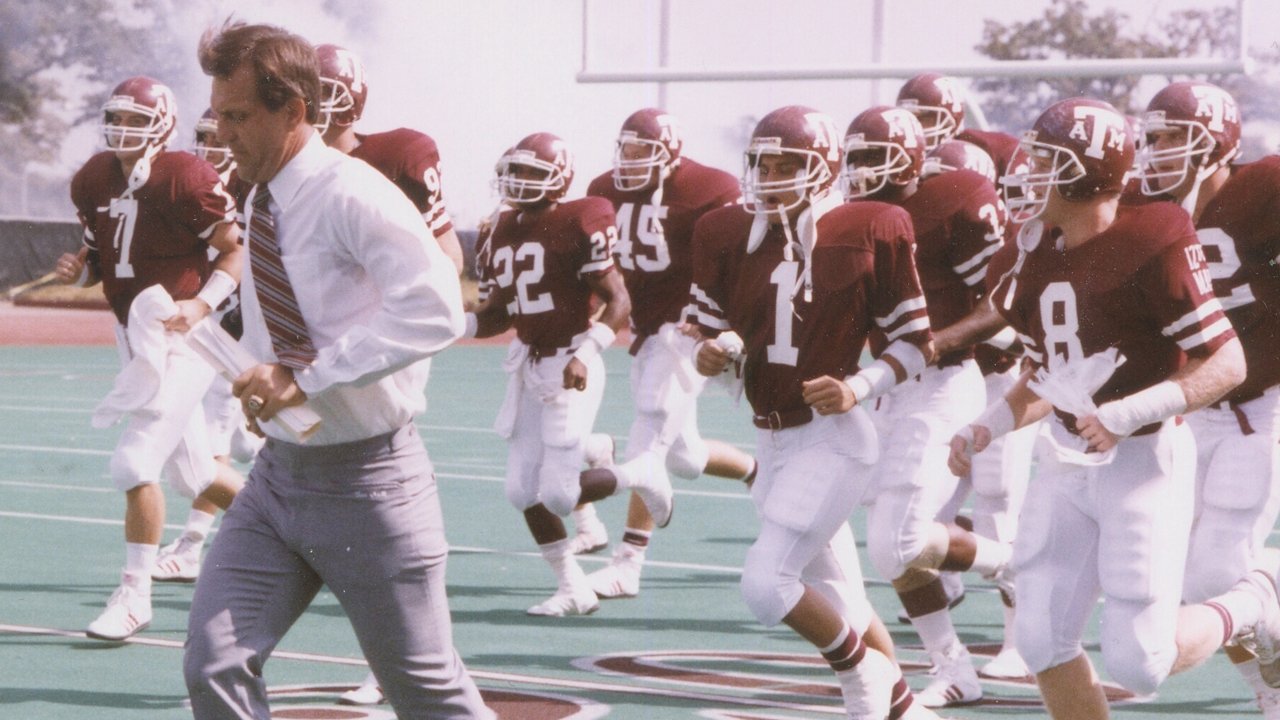 Photo by 12th MKOT Foundation
Texas A&M Football
Jackie Sherrill speaks on coronavirus, controversial flags and more
---
Key notes from Jackie Sherrill interview
It's been a hard few months for everybody. The administrations, the fans and the players have dealt with a lot of different situations. We're all in this pool of water, and it goes up and down every day. One day a group of scientists and experts say this, and the next day they will say something completely different. We're in uncharted waters, and I don't think anyone knows what's happening.

Most college athletes have a 12-month training program where you keep your body and mind in shape year-round. As an athlete, you get into a routine of breaking those months up into sections and taking into account the offseason, the spring practices, the summer workouts and the actual season. We've missed a large chunk of the offseason, all of spring practice and a chunk of the summer as well. How much will not having that everyday schedule affect the athletes? They are in a much different situation now than they have ever been in.

To give you an idea of the medical staff at any university, they have been bombarded lately. There is a lot of equipment and decisions that have to be made to keep them safe. There is so much equipment, sanitation and so many factors to take into account. How do you accurately measure what you need to keep the athletes safe? We know now that you can't go into the facilities if you have a high temperature, so there are a few things schools are doing to make sure they contain the spread of the virus. We're looking at additional millions of dollars that every university will be spending just on medical staff alone.

I don't have an idea of just how vital the chaplains, team therapists and psychiatrists are within a team. We had a psychiatrist during my coaching days that helped us to get a better idea of what a player was going through, understand what they have experienced and where they were mentally. I think we need to continue to test the players and make sure they are succeeding mentally. A player may be great physically speaking, but mentally, they are struggling. Those are the things that need to be considered moving forward. We're going through something we have never experienced, and I don't know many coaches that are part-time psychiatrists, so you have to hire people like that to help your players grow not just in their sport, but as people as well.

I think people are becoming more open-minded and trying to understand the issues going on in the country. Many people know me, and back in the 80s, I was not a political person. I said what needed to be said and didn't branch out too much. I remember talking to Mack Brown once and telling him that there is no way I could've ever coached at Texas. I'm not the kind of guy that can flip the tie every five seconds to appease the people.

What I will say is that we need to continue to do the right thing, and there are guys with the titles in front of their names whose jobs it is to handle these types of issues in the news. Chancellors and presidents like John Sharp and Michael Young — even head coaches like Jimbo Fisher — have to deal with a lot of things that many others don't have to account for. We are in times where there are people in place that hold the responsibility to act.

As a person involved in politics, the Governor of Mississippi is being pulled in different directions. A majority of Mississippians voted to keep the flag the way it is, but there are still a lot saying it needs to be changed. I think we need to get rid of things that suppress people. One of my favorite things from coaching was the unity in the locker room. On a team, everyone is equal, no matter where you are from or what religion or beliefs you have.

Unfortunately, people are using the athletes for their agenda and using them for their benefit. I always ask people how much they have studied history and not just what someone has told them about. What I will say is that when the NCAA says they won't play a championship in Mississippi, I think the NCAA is trying to get too involved.

The NCAA has never been in the business of helping the athletes. At one time, a student-athlete in Kansas sued the NCAA because they were found to be withholding funds that were supposed to go to athletics. For years you had athletes that were underfunded because the NCAA didn't provide the funds to truly take care of them. If you look at the cost of living, the quality of living that the NCAA had pushed on its athletes had been underwhelming for decades. I'm against all the people that just jump on the bandwagon, and to me, the NCAA is one of the biggest hypocrites there is.
Never miss the latest news from TexAgs!
Join our free email list