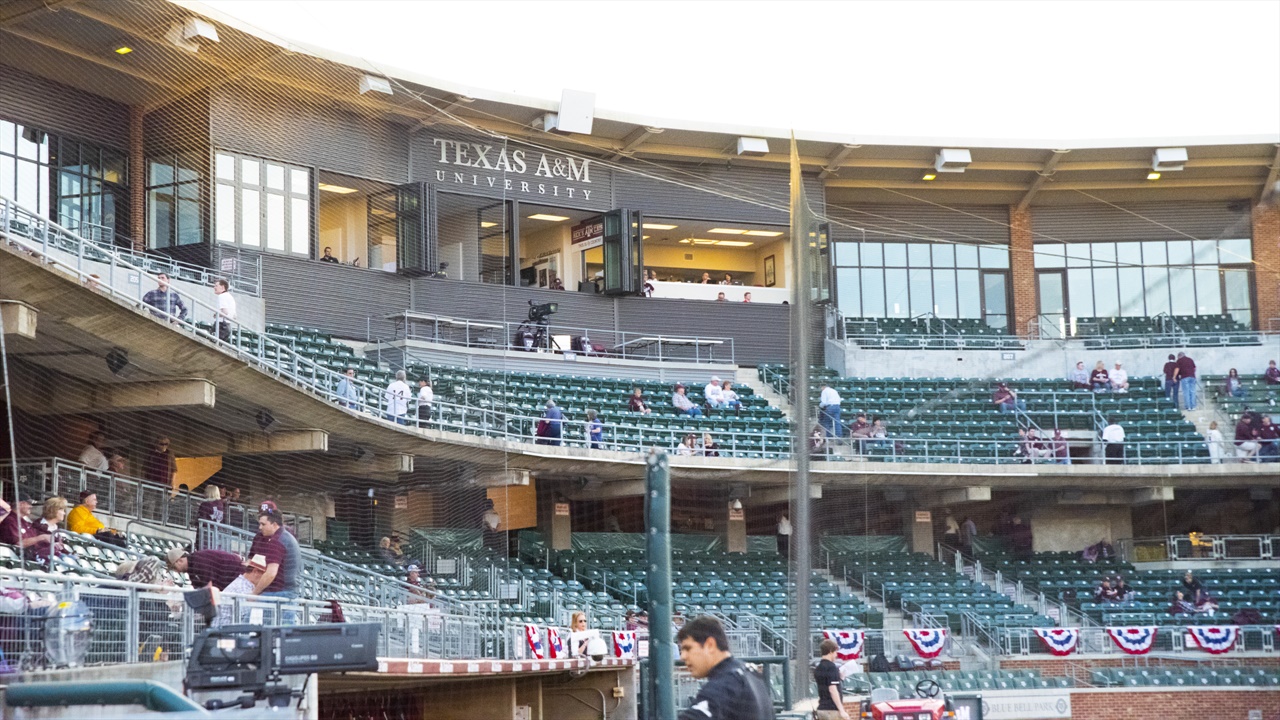 Photo by Tarah Cochran, TexAgs
Texas A&M Baseball
Diamond Talk: The latest news & notes surrounding A&M baseball
---
Key notes from Diamond Talk
I'm very excited about the Gage Boehm pickup. He's a guy that can come in and log innings on the mound or play first base and provide a formidable bat in the lineup. He's going to have to fight for a spot in whatever he does here, but he's the type of guy that can come in here and force your hand. He's a big guy at 6-5, 265 that comes with a lot of pop; both with the bat and on the mound. I'm excited to see what kind of impact he can have for this team next year.

The deepest areas on this team right now would have to be right-handed starting pitching, bullpen arms, catchers and at first base. That's where A&M will be very deep in 2021. However, with the way the transfer portal is looking right now — with over one thousand players in there and probably only more to come — I think there will be a massive scholarship crunch. Come next spring, those positions could look a little different on this team and around the NCAA.

One of the things I really like about Alex Magers is that he worked very hard early and often to put himself in a great position to log early innings on the mound. The tweaks Rob Childress made with him allowed him to improve and have that success on the mound early. I feel as he continues to work with Childress that he will only continue to improve.

There are also other pitchers like Will Johnston and Blake Mayfield that we've only seen play just a little. Those guys could take the next step next year as well.

We have a draft-eligible freshman in Jonathan Childress. To go into your third year on the roster and still be listed as a freshman is just ridiculous. Looking at the next draft and how loaded it will be, he may be a guy that decides to come back again in order to avoid being mixed in with two colliding draft classes all coming out at the same time. There will be a lot of guys that will make the decision to go back to school to avoid being lost in the mix of what is going to be a massive draft class.

A lot of seniors are signing with pro teams right now as undrafted free agents, which is a little surprising to me. But it is going to take away a lot of guys that many teams thought were going to be coming back. Teams across the SEC are losing some pretty talented players that are giving up eligibility to start their pro careers; knowing that the opportunities may be much harder to find in the next year. A&M looks to bring most of their team back and if they get through this signing period with most of their signable guys coming back, that's where they may have a clear advantage heading into 2021.
Never miss the latest news from TexAgs!
Join our free email list