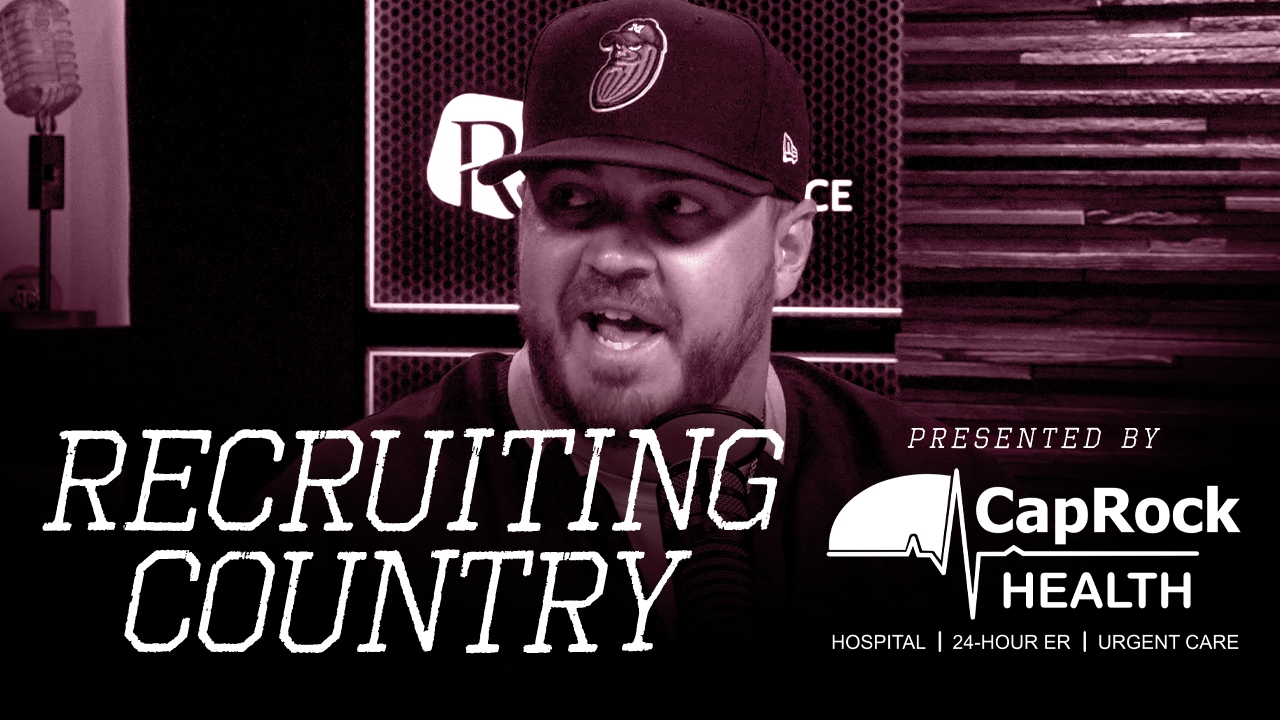 Texas A&M Football Recruiting
Recruiting Country: The latest recruiting news surrounding the Maroon & White
---
Key notes from Recruiting Country
The Donovan McMillon‍ visit is significant. When you have a kid who is at the top of your want and wish list and he pays for the visit and plans it on its own. He can't go inside any of the buildings, but he sees campus and learns about the history of the school. That's big.

There are very few kids that come off as good as McMillon did. Very well-spoken and mature. That was my biggest takeaway from that interview.

He has a really cool family too. His parents are both coaches, and all of his brothers are respectful. When you get a feel for a kid, you can tell that he's going to be really successful in whatever he wants to do. Getting him on campus was a big deal for A&M. He did say that he will be coming back for an official visit. The big reason he took this unofficial was that he wanted his family - his dad and his brothers who coach and play pee-wee football on the weekends in the fall - to see the campus. You can tell that McMillon is wired to want to win.

Taleeq Robbins‍ and Tyreek Chappell‍. I didn't realize McMillon was from the other side of Philadelphia than those others, so he knows of them but doesn't know them well. Tywone Malone‍ and Monkell Goodwine‍ are up there as well. With Jahzion Harris‍ being committed from the northeast, A&M is not done in that area.

No surprise A&M made the top five for Shemar Turner‍. I think A&M has chipped away a lot there. They're building momentum with him. This recruitment is just like Bryce Foster‍'s: It's going to come and go, but you need to be there in the end. That whole A&M-Desoto crew, including Von Miller, will likely be making some moves. I think A&M is moving in the right direction here, but there is a long way to go.

When you went out and got Deuce Harmon‍ and Reuben Fatheree‍, those were two of probably five that you have to sign in-state. It felt like because these are positions of need and they're high-profile guys that were warm on you; you had to get those guys. LJ Johnson Jr‍ and Bryce Foster would be other guys I would put in that group. I think LJ Johnson could be a summer decision.

I'm beginning my summer tour this week. I'm going to make sure that I'm going to get to the guys that are going to be high-end decisions for this A&M class. I want to get to Richmond Foster to see Reuben Fatheree move around.

That College Station High School program is relatively new, but they have a state championship already. Their 2022 class is incredible, and they've won a lot of football games with a lot less talent. Cory Hendrix‍ and Houston Thomas‍ are two kids that could be power five players. I would keep an eye on both of those kids.

I am watching a video of Tywone Malone swing a baseball bat. It is awe-inspiring. He's going to be a first baseman and a DH. If A&M lands him, that's a big get for both Jimbo Fisher and Rob Childress. That kid is going to run baseballs out of the yard, no problem.
Never miss the latest news from TexAgs!
Join our free email list