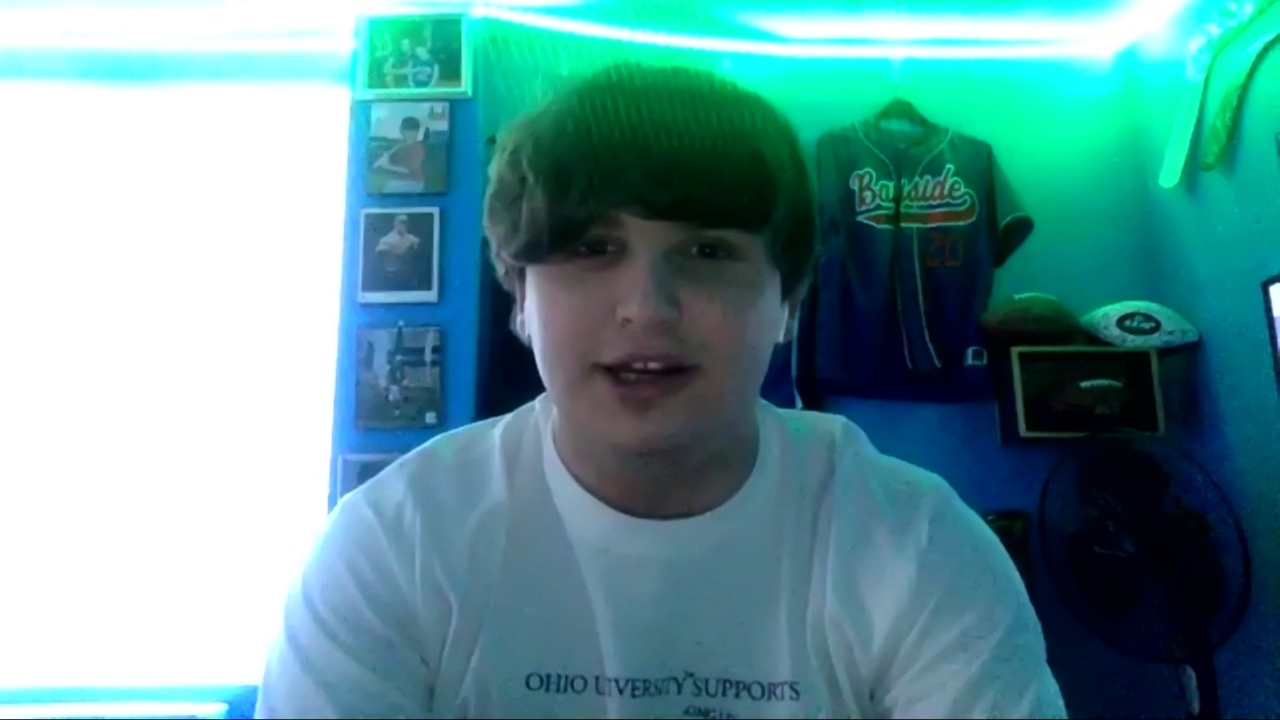 StockRisers.com owner Jake Weingarten sees what Buzz is building
---
Key notes from Jake Weingarten interview
The last few months have been hectic for me. I came home from Louisville on March 1st, and I was expecting at the time to be going back to school. About two weeks later, I was packing to go back when I found out classes were put online for the rest of the semester. I'll be honest, the first thing that came to my mind was not classes, but the summer and the AAU circuit and how that would be affected by all of this. There was a lot of change very quickly.

Over the last few months, I have been able to continue building connections. Things have only gone up for me since all this began, which is weird to say. I've been putting in 20 hour days building these connections and continuing to develop Stock Risers, and it's been great to see the results.

I'm only 19 years old, but I have gotten the opportunity to write, and I've had some great experiences. Partnering with F5 Sports is everything you wish for in a business opportunity. To continue building this brand and work with some great people and connections is essential. We've been working every day and every week to get to this point.

Buzz Williams has been doing an exceptional job at Texas A&M. I got to witness his culture firsthand when I came down for practice and see what Buzz is doing. It was one of the more intense practices I have ever seen. Everyone in the program was involved in putting on the practice. It was one of the more impressive things I've seen. He is building a culture at A&M, and they have great coaches there that are set out to get the best from their players.

I've gotten a firsthand look at Hassan Diarra‍. I think he is one of the best guards in the class. I think he is a perfect fit for a Buzz Williams team. The future is bright for his program, and I think Jaxson Robinson‍ getting reclassified is a big boost for that team moving forward.

Texas A&M recently had a virtual visit with Franck Kepnang. I got a chance to watch him play as well back in December. I remember John Calipari was there to see another player in the game, but he left with his eyes set on Kepnang after witnessing the performance he put on. He's a dominant player, has a high basketball IQ, and as a big man, he is not lazy by any means. I know Buzz doesn't care about the rankings. Buzz cares more about getting the right fits for his system, and Kepnang strikes me as a Buzz Williams player. He would fit very well within his scheme.

I think in ranking guys A&M has the best chance with; I would put Wade Taylor‍ at
No. 1, Harrison Ingram‍ at No. 2, Langston Love‍ at No. 3, and John Camden‍ No. 4. Camden is a new offer, and other schools are going after him much harder now, so he would be a tougher pull. I think Wade Taylor is number one because he has been actively seeking A&M. He's been on two virtual visits in back to back weeks, so he has A&M on his mind.

Harrison Ingram's connections and relationships with the other commits makes me see him as a guy I can see jumping into the fold. I think Love is a guy you want on your team as a knockdown shooter, someone who represents a big upgrade on anyone's offense. If Buzz really pursues him, and with Love being a native of Texas, he could easily end up at A&M. Whoever Buzz lands, he will be adding him to a class and a program that is looking to build a championship squad at A&M, and he's off to a great start.
You can check out more of Jake's work at StockRisers.com
Never miss the latest news from TexAgs!
Join our free email list