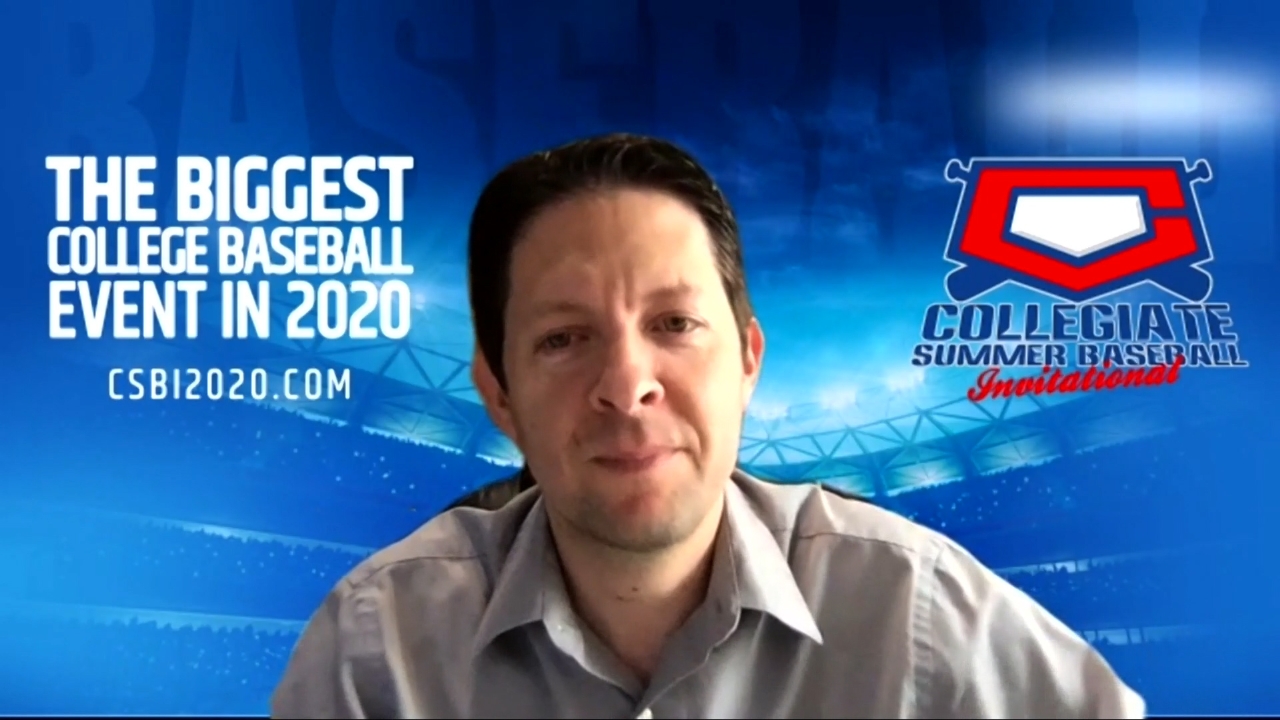 Texas A&M Baseball
TCL commissioner Uri Geva launching summer baseball tournament
---
Key notes from Uri Geva interview
All of our information is on CSBI2020.com, so if I speak too fast, you can check everything out there.

Sports stopped on March 11. The entire universe of sports and our lives stopped. As we start reading stories about how MLB is trying to get an Arizona bubble going, we talked internally about how we could start something like this in college baseball. It's going to be a 'Bryan Bubble' of sorts where the players are tested when they get here, do not interact with the outside world, and we give them a platform for them to showcase their skills.

These are going to be draft-eligible guys and guys possibly looking for new schools to go to because of seniors coming back. There are going to be so many great players who can come out to showcase their ability. We will allow media and college coaches to watch these guys, but no fans. So many scouts are interested in being a part of this and watching all of this fantastic talent.

We have All-Americans and top-five round talents who will be part of this. We're unveiling it slowly, and actually, we released the first name yesterday, Hunter Dobbins - a local kid who pitches at Texas Tech and played in the College World Series.

Rusty Greer has a kid who plays at Auburn, and we might release a press release about him a little bit later today. There will be announcements coming slowly about players and coaches.

We've got a non-profit that we will be giving five percent of our profits from the streaming subscription to help feed children across America. We thought that was pretty close to home because all baseball players know that you can't get anywhere without proper nutrition.

The players will get here on June 1, and we will have two-a-day practices, and then we will have a selection show or draft if you will to build the four teams. After that, the games will begin, and we will have an exciting weekend.

A lot of schools are begging us to take two or more of their players. One SEC team asked us to take all of their starters. Obviously, we have some rules from the NCAA we have to adhere to, so it's unlikely we will have more than four players from one school.

From a health and wellness standpoint, it's going to be safe. Nobody will be going out in the community. The food will be delivered to their hotels. We want it to be safe. We will adhere to the recommendations of the governor and then some. We want it to be known that sports in America got restarted right here in Bryan, Texas.

The TCL has moved Opening Day to July 3, and the Bombers' home opener is set for July 10. Obviously, if things need to be changed between now and then, we will adhere to that to make sure we can get back into the ballpark.
Never miss the latest news from TexAgs!
Join our free email list