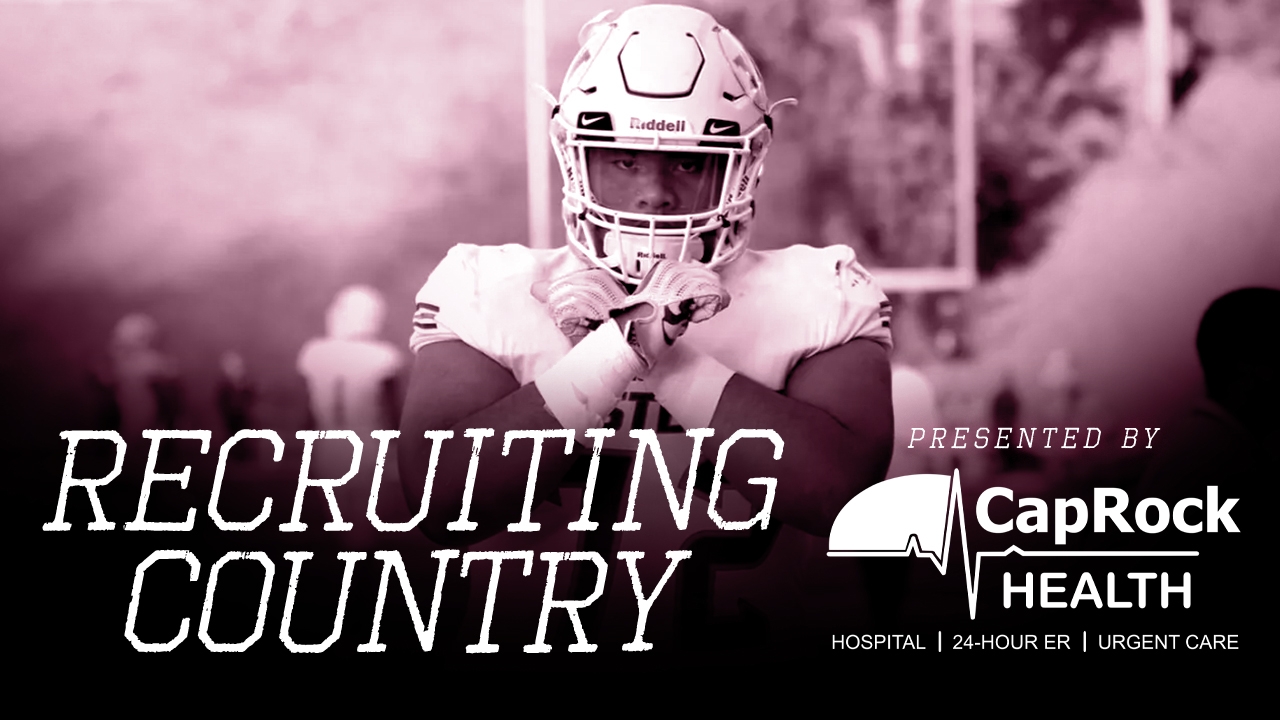 Texas A&M Football Recruiting
Recruiting Country: The latest recruiting news surrounding the Maroon & White
---
Key notes from Recruiting Country
I feel like Liucci has done such a great job breaking down the commitments of Kaci Seegars‍ and Victory Vaka‍ on our site. With Seegars, put the tape on. I'm not going to sit here and try to convince you of something just because you only want to look at his rating. If you think you know what you're looking at when watching football, turn the tape on. It's that simple. With this cycle, the evaluation is going to be more important than ever before. These coaches have to watch the tape more than ever. It's the only thing they have to go on.

Nobody on the A&M campus has ever seen Victory Vaka or Tyreek Chappell‍ or Donovan McMillon‍. They're having to base a lot of stuff on the film they see. Chappell has some of the most impressive film that I've ever seen, but nobody has seen him in person. It's incredible.

I think Jeremy Pruitt is doing a good job with Tennessee, but whenever you see national reporters like Paul Feinbaum and Laura Rutledge interacting with these kids, that's great and all but they don't dive into the recruitment of these kids. When you say the Vols get guys over A&M and Florida and Georgia and whoever, they really didn't. Not all of those offers are committable. Tennessee has a lot of momentum on the trail, but it's a hype train. Once they get to campus, they have to coach them up. Ohio State is much of the same way. Ohio State has one of the best classes ever on paper, but what happens in the future?

This is an unprecedented recruiting cycle because you have lopped off a ton of the evaluation period. When the 2022 and 2023 football seasons roll around, we're going to see which coaches evaluated talent with the best of them just by flipping on the tape. Remember, the coaches aren't watching just the highlights — they're watching full games.

Eli Stowers‍ has attended just one camp in his entire high school career. It was an A&M camp. The guys who attend more camps will have chances to get more ratings and more eyeballs on him. I think the guys who go to more camps get rated a touch higher.

A&M is off to a great start with Trey Zuhn‍. Some fans have written him off, but that's a big commitment. He's very similarly built to Jake Matthews coming in. A&M is in a good place with Bryce Foster‍ and Reuben Fatheree‍. Those are the main targets in-state along with Matthew Wykoff‍ and Savion Byrd‍. There are others who are in contention and consideration for offers like Cole Carson‍, Jack Leyrer‍, Remington Strickland‍.

I haven't checked on how Arkansas, Mississippi State or Ole Miss are recruiting. Mike Leach has never really put recruiting at his forefront, but I know he has a quarterback from West Texas that will be a dual-sport guy there and also play baseball. Ole Miss under Lane Kiffin seems like it could get sketchy on the recruiting trail. If I had to bet on those three, I think Ole Miss will recruit the best.

I think it will get easier once this thing opens up. There will be a record set for decommitments in a class, overall. Victory Vaka wants to take his official visits. A lot of kids want to do that.

There are two kids at College Station High School that are on A&M's radar. One is Houston Thomas‍ who has been playing wide receiver, but with his frame, he'll probably be a tight end. He is in our Top 50 because we've gotten to see him a lot. I've always been impressed with him. The other is Cory Hendrix‍, and he plays on the offensive line. He's a really sudden and really powerful kid. Sometimes it's important to be the first offer for a hometown kid. But you have to make sure you're evaluations are solid. These are both 2022 kids. The 2022 class in the state of Texas will be the best class throughout the state that I'll have covered since being at TexAgs.

When you watch Fernando Garza‍'s junior tape, it reminds me of what Trevor Wood did at Texas A&M. Yeah, Jace got all of the praise because he caught all of the balls, but without Trevor, that running game doesn't go. Garza is almost like an extra tackle. He's quick and he's strong. They use him like a pro-style tight end at Katy. He won the MVP at the Rivals camp. He went 1-on-1 against Derrick Harris Jr‍, a Texas linebacker commit, and he did really well against him. Then he was really impressive in all of his blocking.

If you get Garza today, you're going to have a kid who is a really good influence in the Katy-area, and he will also have some teammates who will be names to watch as well.
A SPECIAL THANKS TO...
CapRock Health System, the only 100% locally owned and operated healthcare system in B/CS, has 4 convenient locations; CapRock Hospital with ER, CapRock 24-Hour Emergency Center, CapRock Urgent Care at Century Square, and CapRock Urgent Care at Jones Crossing. Visit CapRockHealthSystem.com
Never miss the latest news from TexAgs!
Join our free email list