TexAgs Trivia Night, Tiger King - Thursday at 8:30pm
---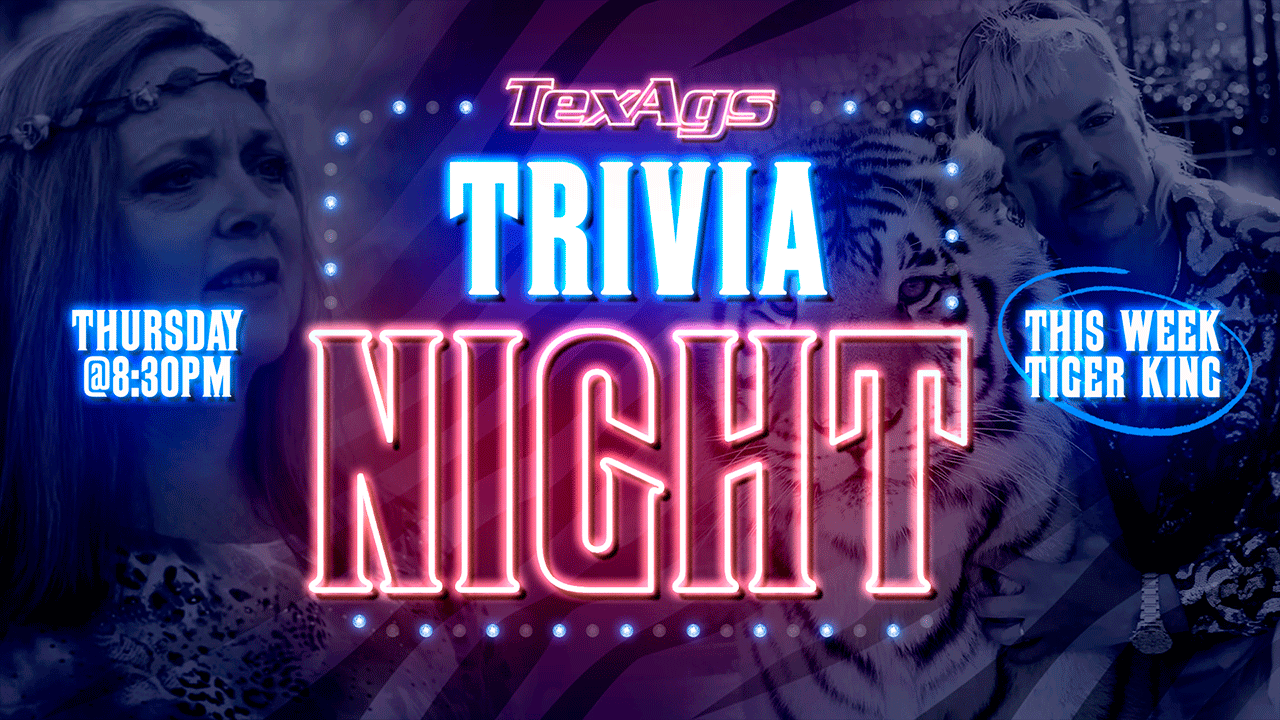 Thanks to everyone who played tonight! Congrats to our winners - email me at stewart@texags.com to claim your prize.

The final podium...
1. Jose A
2. Allen's Bathtub
3. B/CS Dreaming
If you missed the game live, feel free to play it at your own pace here.

PROGRAMMING NOTE: We won't be doing Trivia Night next week because of the NFL Draft. I know you are all devastated, but hey, we'll be watching actual sports things instead!
See you in a couple weeks!
Judge me by the enemies I've made.

---
TexAgs Trivia Night is back! Now that social distancing has been extended until (at least) the end of April, the need for us to do stupid things online together is more important than ever.
Last week, you battled it out in 90's Trivia, and unsurprisingly, a Gen X'er (Ag Since 83) took home the top prize. If you missed it live, you can still play the game at your own pace.
This week, we turn our attention away from the past and toward the current pop culture phenomenon: TIGER KING 🐯👑
🕰 Start Time: Thursday at 8:30pm (CT).
🐅 How to Play: At 8:15 pm, we will post a story at the top of our homepage to give you about 20 minutes to join the game before we officially start. We use both Zoom and Kahoot to play, so you'll need TWO devices: ideally, a computer and a phone. To see the questions, you will connect to Zoom on your computer, and to answer them, you'll use an app called Kahoot on your phone. Download Zoom here and Kahoot here: iPhone or Android.
🏆 Prizes: 1st place will get a choice of a Tiger King shirt or Carol Baskin tote bag (depending on whose side you're on). 2nd and 3rd place will get a choice of a sweet sweet copy of Joe Exotic's "I Saw a Tiger" or a simple "I got peed on by a Tiger" mug.
So re-binge all eight episodes (yes, there's a new one), strap on your favorite knee brace, and let's broadcast this on the internet worldwide!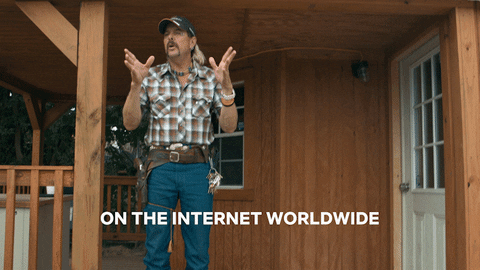 Never miss the latest news from TexAgs!
Join our free email list