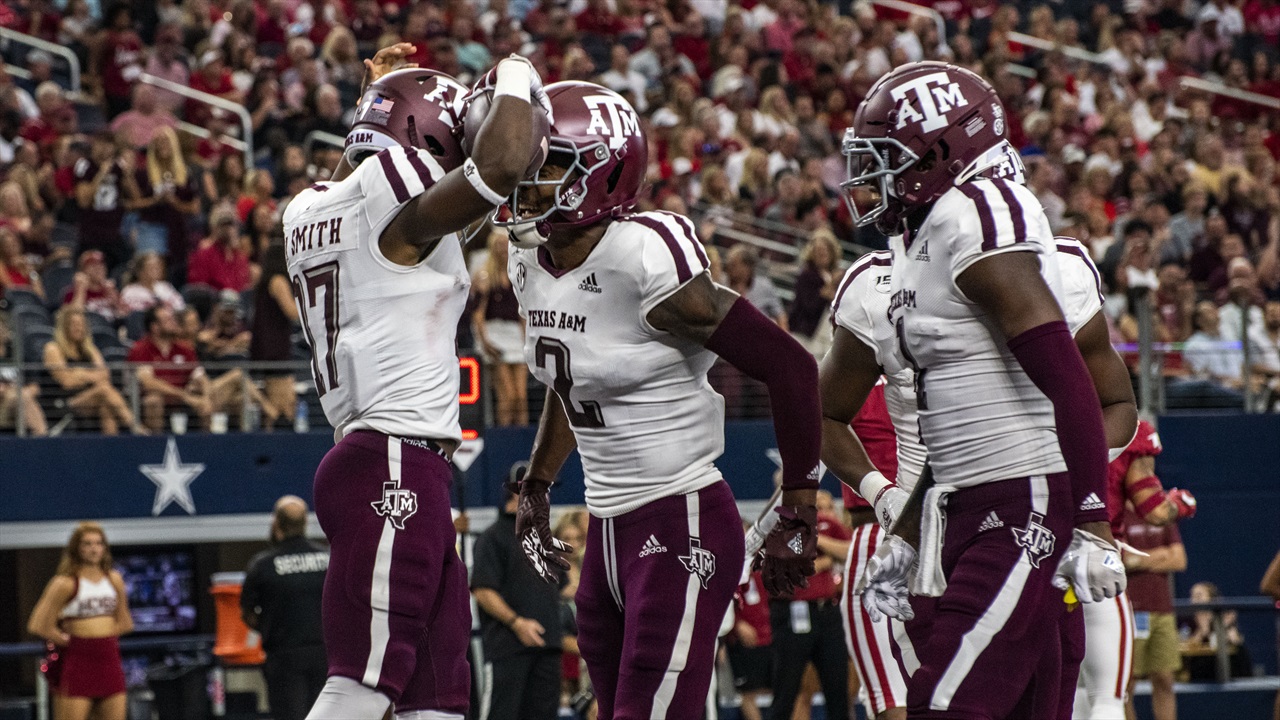 Photo by Lia Musgrave, TexAgs
Texas A&M Football
10 for 10: Why the Aggies should aim for 10 wins, and how they can get there
---
Ten football victories are hard to come by. Just 14 Power Five teams managed at least 10 victories in 2019.
Texas A&M has managed just two 10-win seasons over the last 22 years. In fact, the Aggies have just a dozen 10-win seasons in their entire history.
Therefore, 10 victories should be A&M's first goal in 2020.
True, championships are the ultimate goal, but conference titles are so difficult to predict. That's especially the case for teams in the Southeastern Conference – a conference that has produced 10 championship teams in the last 14 seasons.
For instance, last season Alabama received 253 votes in a preseason SEC West Division championship poll. LSU got five. LSU won the national championship. Some argue that LSU's 2019 team is college football's best ever.
Auburn was picked to win the SEC in 2015, but Alabama won the national championship. However, Ole Miss should have finished first in the SEC West that year.
The Rebels beat Alabama but lost to Arkansas 53-52 in overtime. That loss, which featured a desperation lateral that enabled Arkansas to pick up a first down on fourth-and-25, boosted Alabama atop the West Division standings. Alabama then defeated Florida in the SEC championship game.
Getting at least 10 wins is the first step to winning a championship. Then, with a break or two – or in Ole Miss' case, avoiding a breakdown – championships are attainable.
That's why A&M should first aim for a 10-win season in 2020. And here are 10 reasons why the Aggies should reach for that total and possibly exceed it: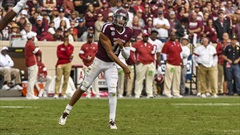 Lia Musgrave, TexAgs
1) Senior quarterback: Experience is valuable, especially at quarterback. Kellen Mond has had some ups and downs, but overall, he's been productive. In 2020, he'll likely set a school record for career total offense. It's not uncommon for quarterbacks to have their best years as seniors. Oklahoma's Baker Mayfield did. Oregon's Justin Herbert did. LSU's Joe Burrow certainly did. That's not to suggest Mond will throw 60 touchdown passes, but there are many reasons (experience, better protection, more weapons) that his senior year projects to be his best.
2) Senior-dominated offensive line: A line infested with seniors won't guarantee success, but it can be a major factor. A&M could have as many as four senior starters up front. Though the line has been oft-criticized, the fact remains that three returning senior starters – Dan Moore, Carson Green and Jared Hocker – have blocked for an SEC rushing champion (Trayveon Williams in 2018) and a true freshman who almost reached 1,000 yards (Isaiah Spiller in 2019). Sack totals must decrease. That could be addressed with some line juggling and a new starter at center— perhaps senior Ryan McCollum. Still skeptical? Consider Auburn, which had five senior offensive linemen last year. The Tigers were 9-4 (all single-digit losses to Top Ten teams) with an anemic passing game. Still not sold? Look to Mississippi State, which in 2014 was ranked No. 1 for a month and finished 10-3. The Bulldogs' line that year included four seniors – guards Ben Beckwith and Justin Malone, tackle Blaine Clausell and center Dillion Day – who were undrafted and never played in the NFL. In fact, the only player from that line to be drafted was a sixth-round pick of the Seattle Seahawks, who never actually played in the NFL. That player? Justin Senior.
3) Improved defense: Look at it this way – in 2019, Texas A&M was ranked 29th nationally in total defense and 36th in scoring defense. The Aggies did that despite a limited pass rush and a secondary that allowed far too many big plays. The Aggies have addressed those issues through recruiting by bringing in freshman defensive ends Fadil Diggs, Donell Harris and Braedon Mowry as well as defensive backs Brian George, Jaylon Jones and Antonio Johnson. Also, last season A&M faced three of the four highest-scoring teams in the nation. The Aggies allowed 121 points in games against LSU, Alabama and Clemson. In their other 10 games, the Aggies allowed an average of 17.2 points.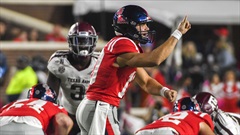 Lia Musgrave, TexAgs
4) Opposing quarterbacks: Also, last season A&M faced LSU quarterback Joe Burrow, Alabama's Tua Tagovailoa and Clemson's Trevor Lawrence. Burrow and Tagovailoa will be first-round picks in the NFL draft later this month. Lawrence could be the first player taken in next year's NFL draft.
5) Facing new quarterbacks: Next season, eight of the A&M's 11 FBS opponents will have new starting quarterbacks. None of the other three quarterbacks — South Carolina's Ryan Helinski, Auburn's Bo Nix or Ole Miss' John Rhys Plumlee — ranked among the nation's Top 60 in passing. Mississippi State quarterback K.J. Costello did rank 15th in the nation in passing in 2018 while at Stanford. However, Stanford's offensive system is much different than Mississippi State's, and Costello hasn't yet arrived in Starkville.
6) New opposing coaches: Five of A&M's FBS opponents have new head coaches, including Colorado, Arkansas, Fresno State, Ole Miss and Mississippi State. Admittedly, on the surface, the idea of new coach Mike Leach at Mississippi State is not cause for confidence. A&M was 3-7 against Leach when he was at Texas Tech. Leach's ability is proven. Still, the fact remains that Leach's teams have struggled in their first seasons under him. Texas Tech was 7-6 in 2000 with no victories over opponents with a winning record. Washington State was 3-9 under Leach in 2012.
7) Speed: A year ago A&M had only average team speed. The Aggies managed only 10 pass plays that covered 30 yards or more. Jhamon Ausbon had six of those, and he's back for another season. The Aggies also get an influx of speed from receivers Demond Demas and Moose Muhammad and mercurial running back Devon Achane. Also, running back Ainias Smith, a converted receiver, and receivers Kam Brown and Chase Lane are second-year speedsters that could help boost A&M's big-play output.
8) Schedule: We all know it. Last season A&M played three opponents that were ranked No. 1 in the nation. Four of A&M's five losses were to opponents that were ranked in the final Top Ten. The fifth, Auburn, finished 14th. Changes in the schedule have A&M replacing road games against No. 2 Clemson and No. 4 Georgia with home games against Colorado and Vanderbilt. Those teams were a combined 8-16 last season.
With any luck, the Aggies could be playing to win the West Division on November 21 against Alabama or on November 28 against LSU.
9) Avoiding upsets: Last season the Aggies won the games they were supposed to win, lost the games they were supposed to lose and lost their one toss-up game against Auburn. If the Aggies prevail in games they're supposed to win in 2020, they should start at least 9-1. With a toss-up victory over Auburn, they could be 10-0 going into the final two games against Alabama and LSU.
10) East feast: A&M's two Eastern Division opponents are Vanderbilt and South Carolina, which both have coaches on the proverbial hot seat. They finished sixth and seventh in the SEC East last season. Meanwhile, Alabama faces Tennessee and Georgia, while LSU faces Florida on the road and South Carolina. Georgia and Florida could enter the season in the Top Ten. Georgia could beat Alabama. Florida could beat LSU. Then the Tide and Tigers clash in Baton Rouge on November 7. With any luck, the Aggies could be playing to win the West Division on November 21 against Alabama or on November 28 against LSU.
Never miss the latest news from TexAgs!
Join our free email list
PRESENTED BY