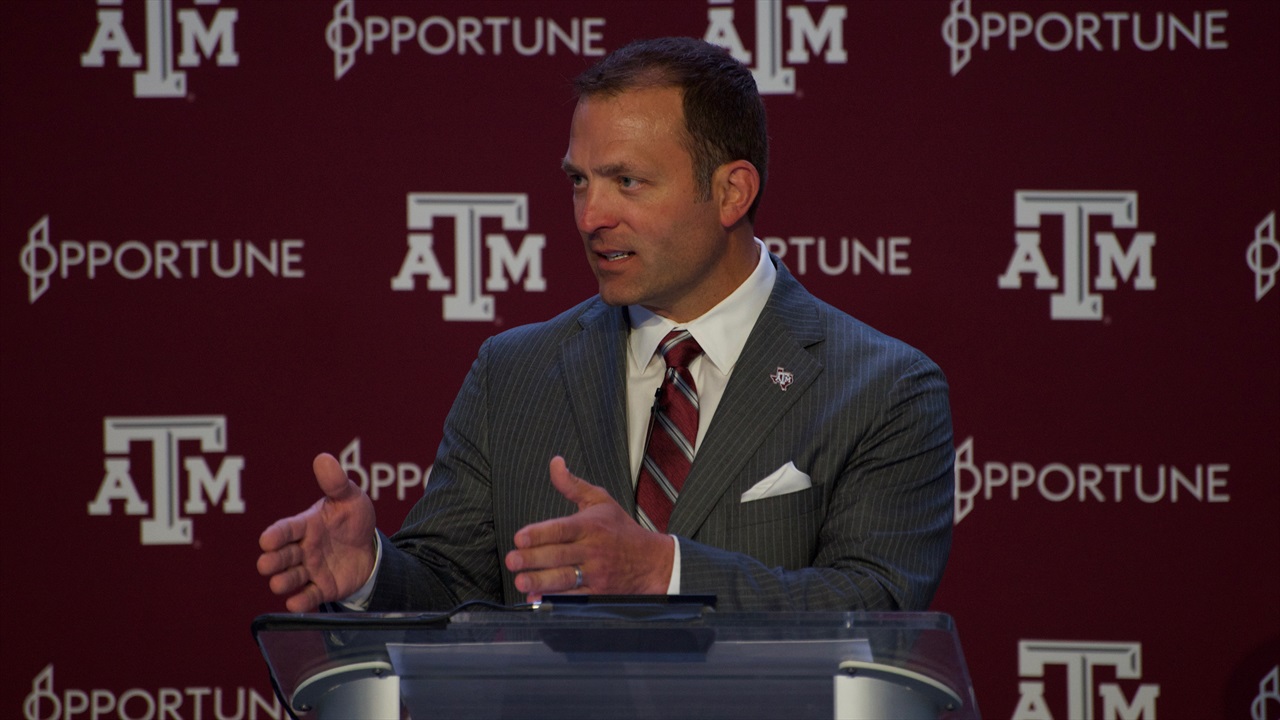 Photo by Lia Musgrave, TexAgs
Texas A&M Football
Evaluate and adjust: A&M leadership already assessing losses, anticipating changes
---
Press play above to hear full audio of Ross Bjork's Wednesday teleconference.
Texas A&M Athletic Director Ross Bjork reiterated his thoughts that some kind of 'acclimation period' will be necessary fall sports if and when the coronavirus shutdown is lifted.
All spring sports and related activities, including 15 days of spring football practice, have already been canceled, and no athletic activities of any kind will resume until at least April 15 in an attempt to slow the spread of the pandemic.
Though fall camps to prepare for the upcoming football season typically begin in early August, Bjork said perhaps NFL-style three-day mini camps should be allowed before August camps start.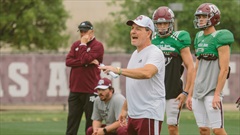 Rey Romo, TexAgs
"Assuming we're able to get back together physically, I believe there needs to be some acclimation period in May, June or July," Bjork said. "That doesn't need to be a full-on spring practice. To me, it's NFL mini-camp style … maybe helmets and shorts. I believe there needs to be some sort of preparation period, assuming we're able to come together."
That's a major assumption. There are growing concerns that parts or all of this coming football season could be canceled or postponed, which would have devastating financial ramifications for athletic programs around the nation.
The cancellation of the lucrative NCAA men's basketball tournament will also have financial impacts. The tournament typically generates more than $700 million that is distributed to individual programs through their conferences.
Further, A&M could be negatively impacted by the price of oil, which has fallen dramatically in recent weeks. That figures to affect private donations to the athletic department.
All those issues could result in A&M taking cost-cutting measures, though Bjork could not say what those would be.
"There's definitely going to be a tightening of the belt," Bjork said. "The details are a moving target at this point. We won't know the full impact of NCAA basketball tournament cancellation.
"We're offering refunds in baseball, softball and track & field. We don't know yet the financial impact in baseball. We don't know what we're saving in terms of travel costs and occupational costs.
"We anticipate a tightening of the belt. Just don't know exactly what they would look like."
"We anticipate a tightening of the belt. Just don't know exactly what they would look like."
For now, Bjork said the focus is meeting the needs of A&M's student-athletes. Most have gone to their homes, but as of last week, 265 remained in College Station.
Meals and sports medicine services are still provided. Computer labs remain open. Little more is available. Only essential staff is allowed on campus. That includes coaches and Bjork.
Strength & conditioning coaches can provide workouts to individual athletes but cannot monitor them.
"We can communicate with them, making sure they are working out on their own and sending them workouts. It's voluntary," Bjork said. "We're at a standstill from a football perspective."
Bjork also indicated all coaches from spring sports would be retained because the cancellation of seasons does not allow a fair evaluation.
"I don't anticipate changes or anything radical," he said. "We have great leaders. Let's get back on the field, courts and tracks in 2020-21."
---
NOTE: The audio from the teleconference was provided to TexAgs courtesy of WTAW's Zach Taylor.
Never miss the latest news from TexAgs!
Join our free email list