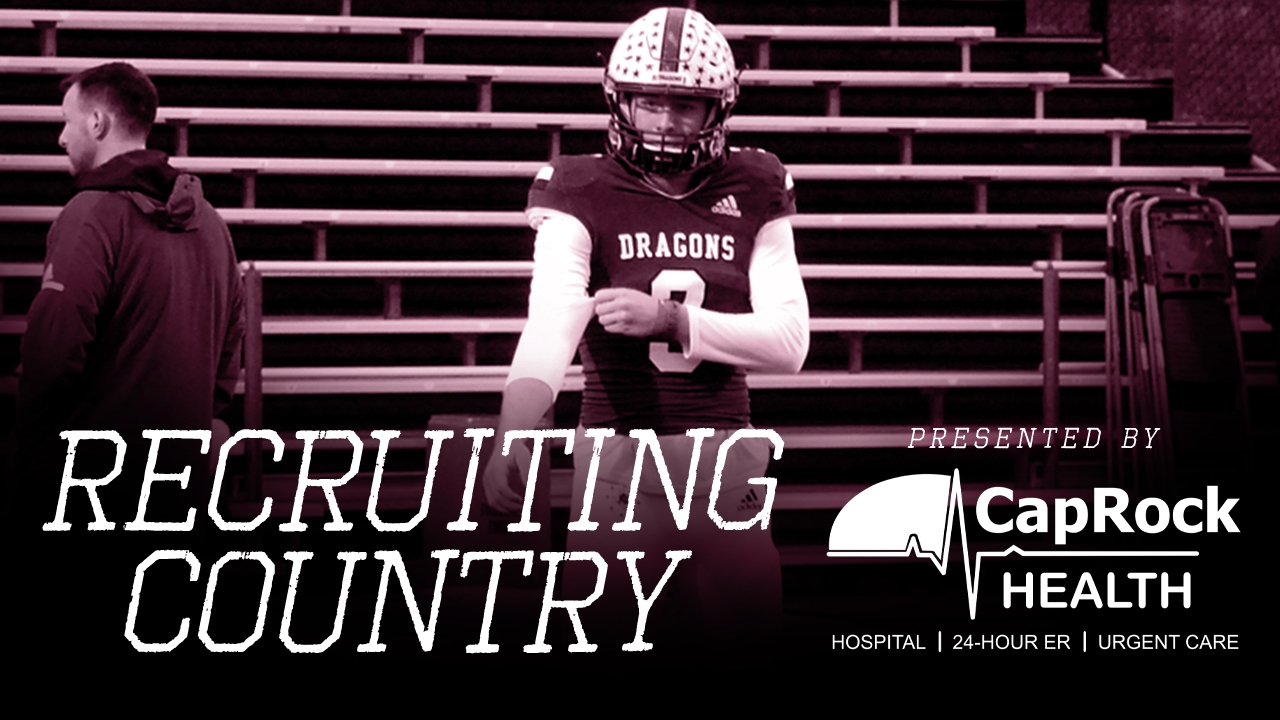 Texas A&M Football Recruiting
Recruiting Country: The latest recruiting news surrounding the Maroon & White
---
Key notes from Recruiting Country
It's uncharted territories and unmarked waters. We're going to write an article about it. Everybody is trying to find innovative ways to work. Everyone is trying to find ways to stay safe but keep some semblance of normalcy. The A&M recruiting staff is no different. They have to think of how to be innovative with phone calls and also make it something that has never been done before. We started hearing about this not too long ago. It sounds like they're going to be playing a Madden tournament with some of the coaches and also talking through the headsets. We're going to start reaching out to some of the kids to figure out how it went. Imagine Terry Price on Xbox. I wish they could stream it, but that's obviously not going to happen.

The agenda and structure of an official visit is going to look a little different under a new coach. When Fisher came in and took over for Kevin Sumlin, he wanted the program to be his from the top down. That's what Marshall Malchow was doing on the recruiting side. He has some real experience on the recruiting side in the SEC, and he's making it his own.

Victory Vaka‍ has been a really fun kid to get to know with and talk to. A lot of those West Coast guys might not call you back, but I had a good conversation with him. He said he had a good long conversation with the A&M staff recently, and they've got him locked in for an official visit against Ole Miss. If the travel ban is lifted here before May, he will be here in May. He's intrigued by the allure of playing in the SEC. He is a big personality. He's so much fun to talk to.

Kaine Williams is an interesting one. I was scrambling for about five or six hours this weekend trying to get the lay of the land. I had heard that there was some indecision and that he might push his date back. I thought maybe he would let Florida back into his top three, but he obviously didn't. I think those top three are his top options, but Florida is definitely hanging around.

We're in week two and a half of this quarantine. We just don't know what the future looks like. What if this thing clears up by May and it's business as usual? It is certainly possible that kids decide to stay close to him.

Separating the top three was virtually impossible on my most electric players list. I gave the top spot to Jaylen Waddle‍ partially because of what he did in college. I've never seen a kid dominate a 7-on-7 touch scene like Waddle. Kids could not touch him. If you look at how he's different than Demas and Achane, and it's that start-stop ability. His horizontal agility is incredible. He's going to make a lot of money next year in the NFL.

I went with Devon Achane‍ at two. What can I say about him that we haven't already written?

If you wanted to know the most freakishly athletic kid that I've ever seen, it's Demond Demas‍. He's in the same category as Myles Garrett‍ with that freak ability. You cannot be more athletic than Demond Demas. Whatever you need him to do and he does it at an elite level. The lack of sample size is why he's at three on my list. If he played his senior season, he'd probably be at one.

Jordan Whittington‍ was jacked, and he could move. He has battled some injury deals, but when he was healthy, he was fun to watch. He was a special player.

My first year watching recruiting was JK Dobbins‍. He was incredible. It was like trying to tackle a 100-ton bowling ball moving at 4.4.
Ask Brauny
Quinn Ewers‍ is going to be a long-term play. There is a lot of stuff there that Texas and Oklahoma are the leaders there, but don't count out Jimbo Fisher and Darrell Dickey. It also doesn't hurt that one of his best friends is on A&M's roster in Blake Smith‍. He could be the top prospect to come out of Texas in a long time.

That 2022 class could be the most talented class in a long, long time. There are a ton of players in that class.
A SPECIAL THANKS TO...
CapRock Health System, the only 100% locally owned and operated healthcare system in B/CS, has 4 convenient locations; CapRock Hospital with ER, CapRock 24-Hour Emergency Center, CapRock Urgent Care at Century Square, and CapRock Urgent Care at Jones Crossing. Visit CapRockHealthSystem.com
Never miss the latest news from TexAgs!
Join our free email list