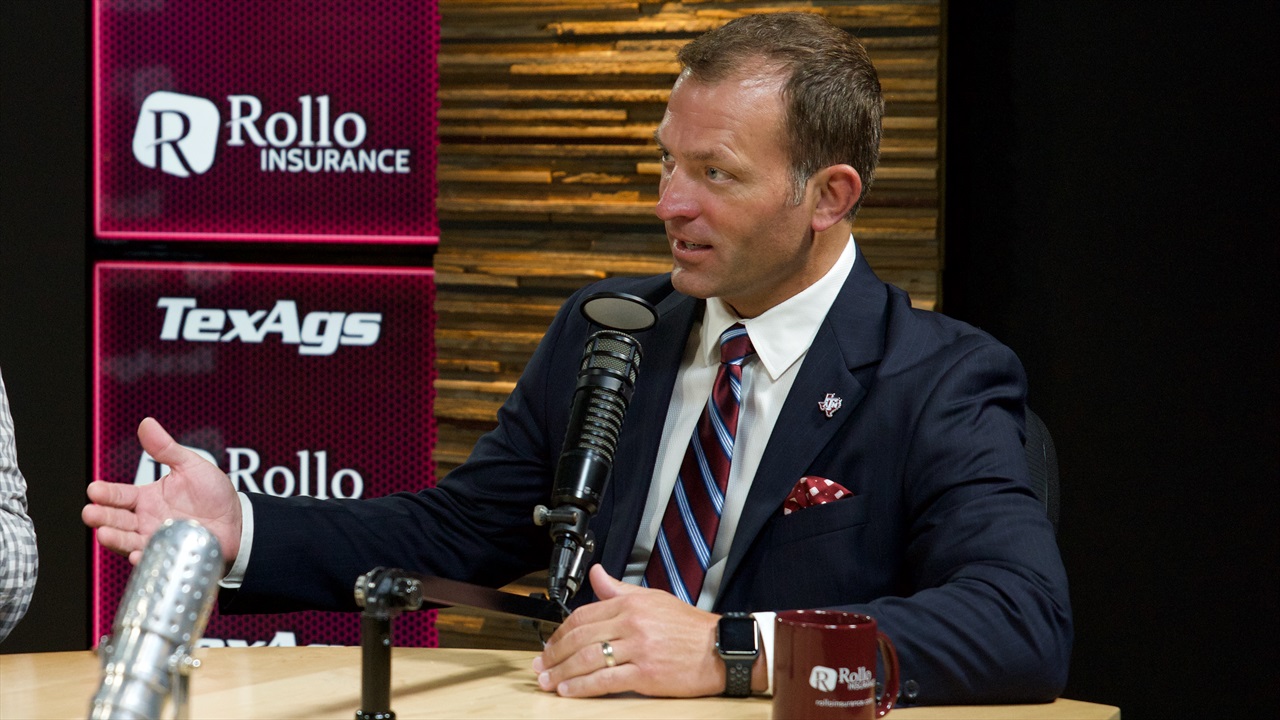 Photo by Lia Musgrave, TexAgs
Texas A&M Football
Bjork: Spring football and other sports will continue workouts for now
---
Key notes from Ross Bjork interview
You can use whatever adjective you want: surreal, unprecedented, emotional. We all have jobs because of student-athletes, and when you have to take something away from them, whether it's a postseason game or a Tuesday night game, it's emotional.

I was walking out of the hotel with Wendell Mitchell, and I was saying to him at least you won your last game, you were the SEC player of the week your first week. He said, "I just want to be safe." That's the perspective here: safety. Everyone wants to be safe in all of this.

Those conversations regarding eligibility have not taken place yet, but they will be put on the table soon. Eligibility, roster limitations, clocks, adding scholarships; all of that will be discussed. If student-athletes had their season cut short, they should be allowed to come back. I want to have those conversations.

We have an SEC conference call later today, and we will be discussing all of those things. We're going to do right by our student-athletes.

We were all blind-sided by the NCAA's decision to cancel pretty much everything in terms of championships in the coming months. We knew the cancellation of the basketball tournament was inevitable yesterday. I think as a conference, giving ourselves until March 30th was smart because we do want the science to come out, and we want to be able to make decisions based on that science.

This very minute, Rob Childress is actually buzzing in my phone because he's probably going to ask about workouts. As of yesterday, we want our sports around each other because they've been around each other, so it's been a safe environment. We have everything in terms of doctors on standby if anyone starts showing any symptoms. We want them around each other and training if they want to. The university will be open even though they don't have class. Everything in our athletic department from training to dining will be open.

I think for us and our donors, we appreciate their patience and understanding. I know any former student understands where we're coming from. I've received a number of messages from people, and I appreciate the support.

As of down, we have another week until we start spring football. We have another week to evaluate things, but as of now, we would continue with all of our spring football and spring sport workouts. But, of course, I could get on a call later today and things could change.
Never miss the latest news from TexAgs!
Join our free email list