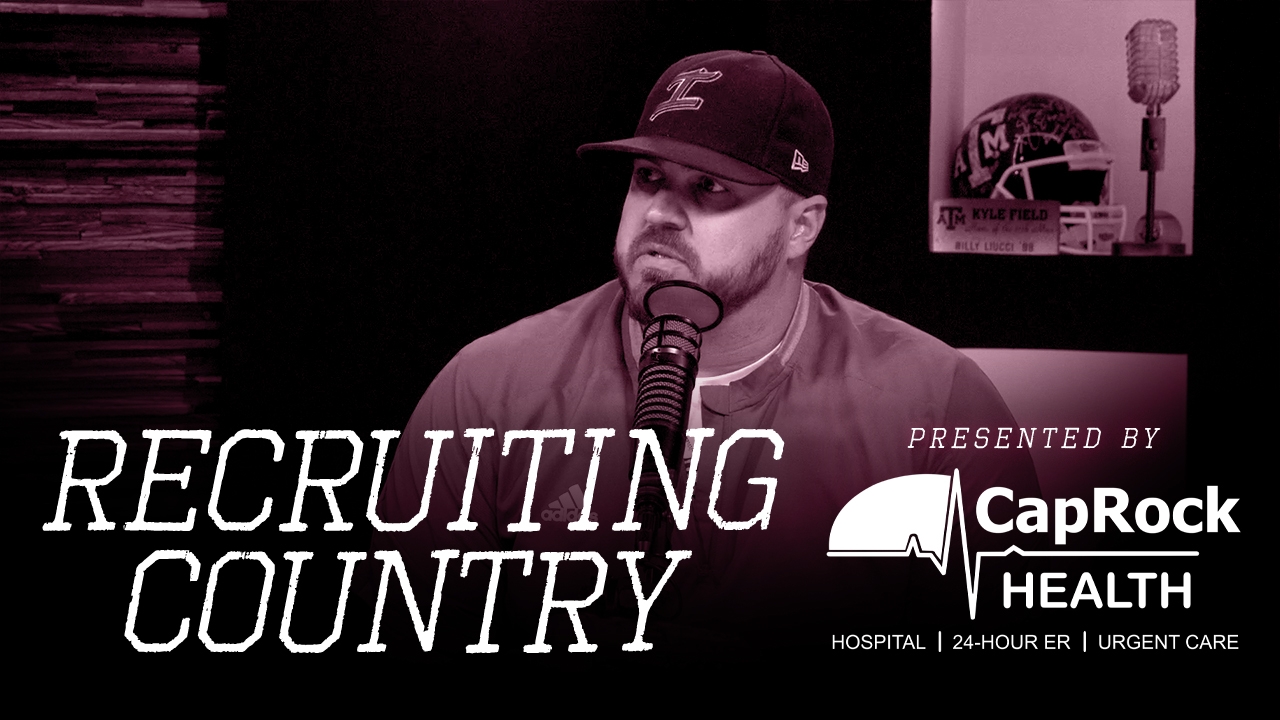 Texas A&M Football Recruiting
Recruiting Country: The latest recruiting news surrounding the Maroon & White
---
Key notes from Recruiting Country
There is conversation now about the effects of coronavirus on recruiting. How does it affect kids' travel? How serious are the quarantines? I'm not an expert on it, and I don't know how long it will last. A&M has already canceled some days of class, and some conferences are canceling tournaments. I've had some questions about what it will do to the recruiting country, and I don't know. We will have to cross that bridge when we get there. There are a lot of the ins and outs of it. I don't know if it'll affect it at all.

A&M has had some groups trickle in. They had one from Dallas. They just had a 7-on-7 group from Los Angeles coached by Jason Carter come in. I met him for the first time, and he's a great guy. Caldwell to LA, that's a pretty big jump. He said he wanted to come home, and I think he could translate to a small college somewhere around here and be a great fit.

I take so much from Buzz that I can apply to my daily life and stuff that I tell with my baseball kids. When his message starts to resonate with highly talented kids, that's special. I don't know anything about basketball recruiting, but to get off to this kind of start, it's Jimbo Fisher-esque.

I would call the Fisher and Williams approach to recruiting "momentum immune" because it's stable. Their approach to recruiting is going to play throughout the calendar year and regardless of wins and losses. The way they want the program to look and feel is going to last. It's an excellent and consistent way to go about recruiting. Jimbo and Buzz are elite recruiters in how they build relationships and how they sell their programs.

We get asked who is next a million times. We tackled that on our recruiting Q&A last week. There is nothing imminent. I don't know if they're going to make another edition until the spring break. There are already some posters who are saying we are falling behind.

Quit asking about Bryce Foster‍ updates. He's going to take a lot of visits to a lot of different schools. He's not going to decide until December. We should not compare his recruitment to Zach Evans. We should not lose our minds if he visits Texas or Oklahoma. He's going to be here for a spring practice soon.

Jason gets to follow Zach Evans (2022 RB from Rockwall Heath). I've already had one of them.

I don't know if Eli Stowers‍ can or can't compete in the Elite 11 circuit. You have to typically go to a camp to be invited to the Elite 11. I have not even seen the dates for the Nike Opening regional camps yets, which is very strange. I don't know if Nike is waiting or what. If I were Eli, I don't know if I'd worry about the Elite 11. I think I'd just be worried about being healthy for my senior season.

I don't know if this class will have more offensive or defensive players. They'll probably go five on the defensive line. They'll probably add two linebackers plus Kenneth Phillips‍. I would take two corners and four safeties. That's 14. They might take it down to 13 defensive players so that it's even on both sides.

They have to build this offensive line through recruiting. They have all these guys coming back, and you hope they take the next step. You have to develop the guys you already have with Layton Robinson and Luke Matthews. They did it through recruiting with Akinola Ogunbiyi, Josh Bankhead, and Smart Chibuzo. They're probably going to sign five, maybe six. They're off to a good start with Trey Zuhn‍ and are in a good spot with Foster, Reuben Fatheree‍ and Matthew Wykoff‍. There are others out-of-state and in-state. They have a chance to add quite a lot of talent on the offensive line.
A SPECIAL THANKS TO...
CapRock Health System, the only 100% locally owned and operated healthcare system in B/CS, has 4 convenient locations; CapRock Hospital with ER, CapRock 24-Hour Emergency Center, CapRock Urgent Care at Century Square, and CapRock Urgent Care at Jones Crossing. Visit CapRockHealthSystem.com
Never miss the latest news from TexAgs!
Join our free email list